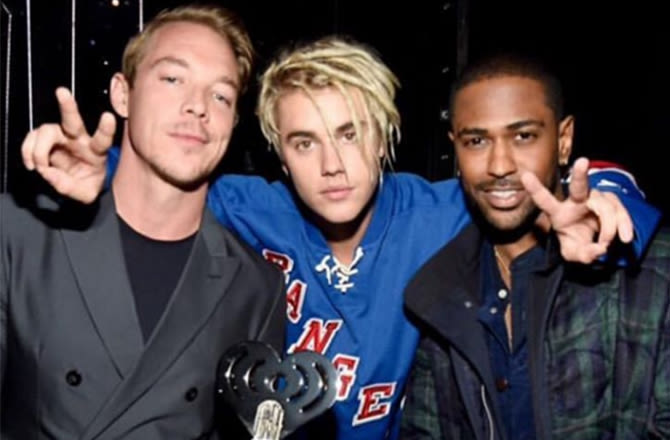 This week, we lost one of the most iconic artists of our time. When news that Prince passed away at the age of 57 at his Paisley Park estate in Minnesota, fans from all around the world were devastated.
While tons of musicians paid their respects to The Purple One, former California Breed guitarist Andrew Watts wrote a touching tribute on Instagram that got attention for the wrong reasons.
In the post (which you can read above), Watts wrote that Prince was "the last of the greatest living performers." Justin Bieber commented shortly after with "well, not the last greatest living performer."
Considering the timing of his comment, fans of Prince weren't pleased and immediately lashed out at the 22-year-old singer.
The way he said it and the timing, yea we get it he is saying there are more talent out there but this isnt about him or any other talent. Stop defending a punk ass boy who does nothing but continue to make mistake after mistake and never learns and all you tweens and apparently grown ass people defending such a person proves how stupid you are. Soonet or later his ass is in jail for drugs or some other stupid shit that has been do then I wanna see what all you guys think of the almighty bieber.
@justinbieber As a musician and singer myself… That is an absolutely assanine thing to say. Prince was one of the last great musicians… You should watch his documentaries as to how he started. If you think you'll EVER hold a candle to this guy think again. He was truly unique. He was one of my influences musically along with many other 80's performers. I have a great deal of respect for him and the legacy he leaves behind.
However, others sided with Bieber, saying that he didn't mean any harm. It isn't exactly clear if he meant there are other great performers still alive or if he was pumping himself up.
What @justinbieber said wasn't a lie. I mean Bieber hasn't earned the title of being one of the greats I do not know if he ever will, and of course Prince bless his soul is/was and earned it. However, there are many greats still alive. I do not think Bieber ment harm with his comment though. It was just said at a wrong time and people are still hurting over the loss of one of the greats.
Andrew Watt just wrote about his feelings… So deep his text… And people And "Media" are talking about Bieber!!? Discusting!! People should respect his lost too … And in democracy people also can say what they think!! Why so much Polemic!?!?? Anyway Andrew nice words! Nice Picture too. RIP Prince!
Either way, Bieber might have to say sorry soon.