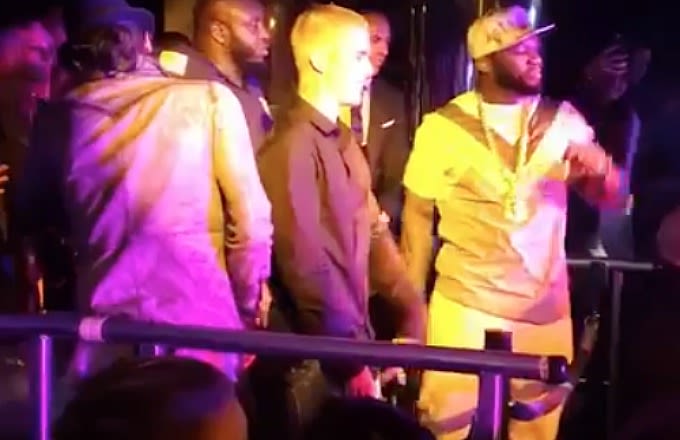 50 Cent performed at the world famous Jimmy'z Monte Carlo nightclub Saturday night in Monaco, and he snagged a very special guest appearance from none other than Justin Bieber. Fresh off his Purpose world tour, Bieber lived it up during 50's performance. In one video, he's seen popping a bottle of champagne to spray on the audience.
Another moment found him taking the mic to hype up the crowd. "We've got an icon in the building," Bieber said. "Can we get some noise?"
Bieber also looked super hyped during 50's performance, rapping along to his song "Tryna Fuck Me Over." The track features Bieber's good friend and tour mate Post Malone.
Longtime 50 Cent fans may remember Jimmy'z as one of the filming locations for his "Window Shopper" video, which was set entirely in the city state of Monaco. Known for its opulent wealth and wild nightlife, Monaco totally would be the place where 50 and Bieber would ball out.