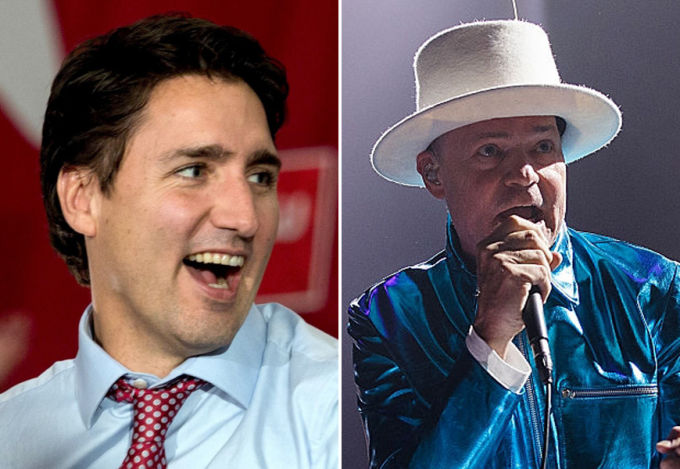 Canada's Prime Minister Justin Trudeau is set to join Tragically Hip fans on Saturday night for the Canadian rock band's final concert in their hometown of Kingston, Ontario.
Trudeau spokeswoman Kate Purchase says that the prime minister has tickets to the last stop on the band's "Man Machine Poem" summer tour at Kingston's Rogers K-Rock Centre​. Saturday night's concert is expected to be an emotional one for the band, whose lead singer Gord Downie was diagnosed with terminal brain cancer.
Trudeau, who has met Downie several times, described the Canadian singer as a cultural force and "a great guy" back in June. "I know I speak for all Canadians when I say, 'We're with you, Gord,'" he said. Trudeau has also gone on record saying he has been lucky enough to see the band perform in concert several times in the past.
The Tragically Hip's last concert on their tour will take place on Saturday night and will be broadcast commercial free on CBC television, radio and through digital platforms. The show is set to go down in Canadian history with public screening set up in parks and arenas across the country.