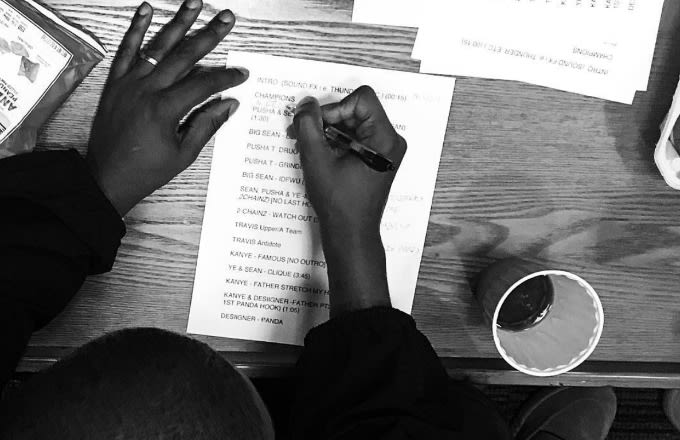 Sunday was an interesting day for Kanye West, as his headlining set at Governors Ball was canceled due to severe weather conditions in New York City. 'Ye later joined his G.O.O.D. Music crew for a turnt up performance at Hot 97's Summer Jam, which was apparently just the warm up for what they have in store for the weekend.
Shortly after midnight on what's now Monday, word broke that Kanye and G.O.O.D. Music have locked in a performance at Webster Hall in Manhattan at 2 a.m. The show was first teased by Virgil Abloh on Instagram and later confirmed by 2 Chainz. Of course, lines have already started outside the venue, with tickets apparently only costing $10 to get in.
Interestingly enough, shortly after 2 Chainz confirmed the venue, footage hit Twitter of Kanye telling someone on the phone that they need to call the mayor and shut down four blocks around the venue so they can set up screens so that people who don't get in can watch the show. Naturally, it seems unlikely to happen in such a short time period, but it is the total Kanye thing to do.
The setlist for the upcoming show, which we'll update with footage of as it becomes available, looks similar to the Summer Jam one, with the crew planning to run through various hits such as "Clique" and "Mercy." So for a day that started in disappointment with the cancelation of his set at Governors Ball, Kanye is surely making it up to his fans in New York City in a big way. Stay tuned for footage of the concert as it becomes available.