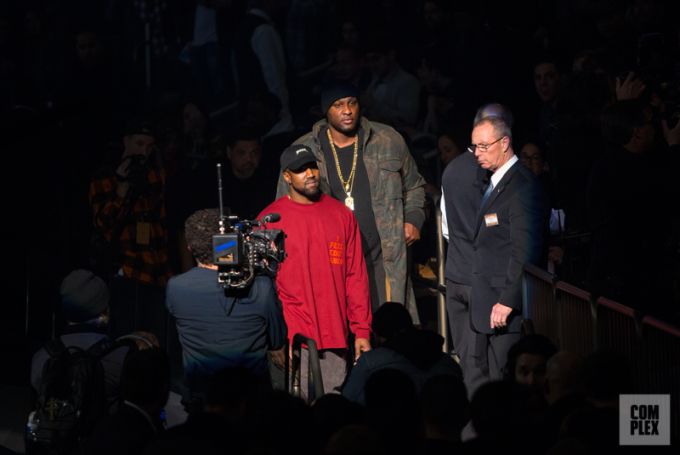 Kanye West is upping his Twitter game lately. After an emotional and historic presentation of his Yeezy Season 3 collection with adidas and album preview of The Life of Pablo, there looks to finally be a definite release date of his seventh studio album after another tracklist change. (Blame Chance.)
In Kanye's latest spree of tweets, he's a mix of inspirational, honest, and excited. Here, 'Ye writes about Paul Revere and how he changed the course of history. He apologizes for using profanity, and thanks Kirk Franklin for standing by him. "In a few hours the journey begins…," he says, which strongly hints The Life of Pablo is coming very soon.
He also says SNL is calling him to the stage. He's the musical guest tonight for SNL performing two songs, with one alongside Young Thug. Read his tweets below, and check out his SNL promos if you missed them earlier this week.
Paul … The most powerful messenger of the first century… Now we stand here 20 centuries later… Because he was a traveler…

— KANYE WEST (@kanyewest) February 14, 2016
He was a learned man not of the original sect so he was able to take the message to the rest of the world…

— KANYE WEST (@kanyewest) February 14, 2016
He was saved from persecution due to his Roman citizenship… I have the right to speak my voice…

— KANYE WEST (@kanyewest) February 14, 2016
Please forgive the profanity and give hugs and blessings to my brother Kirk for standing by me… In a few hours the journey begins…

— KANYE WEST (@kanyewest) February 14, 2016
All memes are wrong… The Life of Paul… The life of Pablo… Ultralight beams… Moms dads daughters sons stand up…

— KANYE WEST (@kanyewest) February 14, 2016
Let's dance in the streets. I am consumed by my purpose to help the world.

— KANYE WEST (@kanyewest) February 14, 2016
I write this to you my brothers while still 53 million dollars in personal debt… Please pray we overcome… This is my true heart…

— KANYE WEST (@kanyewest) February 14, 2016
This is all all is fun all in good feelings… We will all be gone 100 years from now but what did we do to help while we were here!!!

— KANYE WEST (@kanyewest) February 14, 2016
They are calling me to the SNL stage now … Speak soon…

— KANYE WEST (@kanyewest) February 14, 2016
http://uk.complex.com/music/2016/02/kanye-west-in-a-few-hours-the-journey-begins