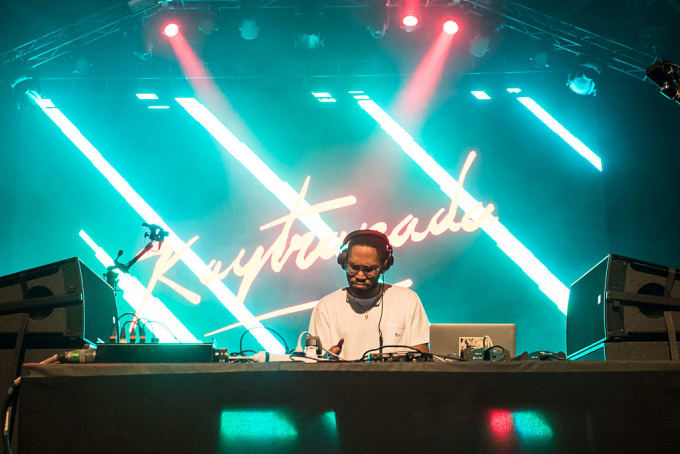 Kaytranada is clearly in a giving mood.
On Tuesday, the Canadian producer blessed fans with not one, but two new versions of popular tracks. The first of which was a remix of Solange's A Seat at the Table cut "Cranes in the Sky," which Kaytranada previewed during a performance at NYC's Terminal 5 last week. But after receiving a strong response, he decided to release the full version.
"I couldn't help it and i can't deny how good it sounds," he wrote on SoundCloud. "This is just an edit to play on my dj sets, and i played it once and everybody wanted it right away."
He explained he was hesitant to share the entire reworked version, as he was waiting for Solange or her team to approach him about doing the official remix to make the track "sound better."
Shortly after sharing his "Cranes in the Sky" edit, Kaytranada dropped an extended version of his Chance the Rapper "All Night" remix, which was included on Kaytranada's recent mixtape 0.001%. 
You can listen to the Solange "Cranes in the Sky" and Chance the Rapper "All Night" edits below. And be sure to keep your eye out for more Kaytranada releases, including "They Say" with Chance as well as a mysterious collaboration with André 3000.