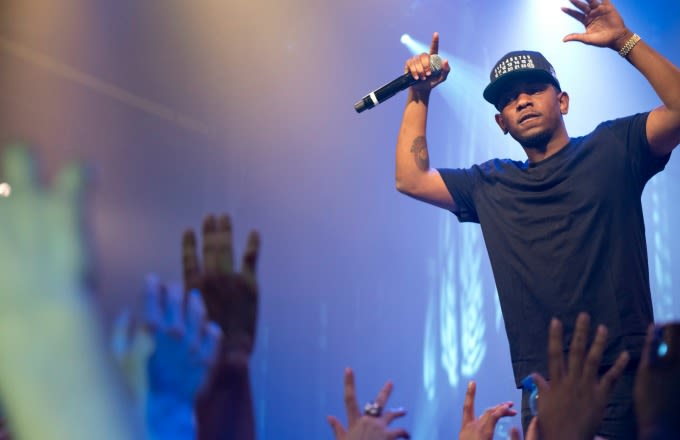 Rumors that Kendrick Lamar secretly purchased and destroyed the gun George Zimmerman used to kill Trayvon Martin are false. The story, first published on the satirical news site FreddyMag.com, circulated on social media over the past week alongside real reports about Zimmerman auctioning the gun online. The article claimed that Kendrick had bought the gun from Zimmerman's online auction and proceeded to destroy it onstage at a concert. It even included a fake quote from Kendrick, and was spread with the help of thousands of gullible social media users and non-fact checking music blogs.
Anyone who was following the real story surrounding Zimmerman's sale would easily be able to tell the story about Kendrick was fake. The gun was pulled from two different auction sites last week after internet outrage coalesced into an army of trolls driving up the bidding price to $66 million. According to a report from The Orlando Sentinel, Zimmerman's gun was relisted on UnitedGunGroup.com this morning following the two previously botched sales attempts. Obviously, with the gun still in Zimmerman's possession and the auction failure being widely reported, Kendrick wouldn't have somehow been able to secretly purchased the gun in the interim. Nor, one would presume, would he want to give money to Trayvon's killer, even if it meant scoring a symbolic victory against racism.
The most obvious giveaway, however, should have been FreddyMag.com's disclaimer, which reads "Number one in satirical urban culture news." In other words: fake.
Complex has reached out to a rep for Kendrick Lamar for comment on the story.