Last night, Kendrick Lamar tore the Grammy's stage down with a gripping medley, but the MC's controversial performance wasn't the only thing worthy of an applause.
Lamar also partnered up with Reebok to treat students from his former Centennial High School in Compton, Calif., to the experience of a lifetime. The students joined Lamar on the Staples Center red carpet and were laced up in fresh pairs of all-white Reebok Classics. 
Upon their arrival, the students even got to try their hand at sneaker customization as they scribbled words of encouragement and inspiration on Reebok Classics which were later gifted to Lamar. 
"Seeing them out here reminds me of where you come from. They're full of energy. The same as I was… Hopefully in the next 10 years, they'll be even further from where I'm at," Lamar said. 
Find out how it all went down in the clip above.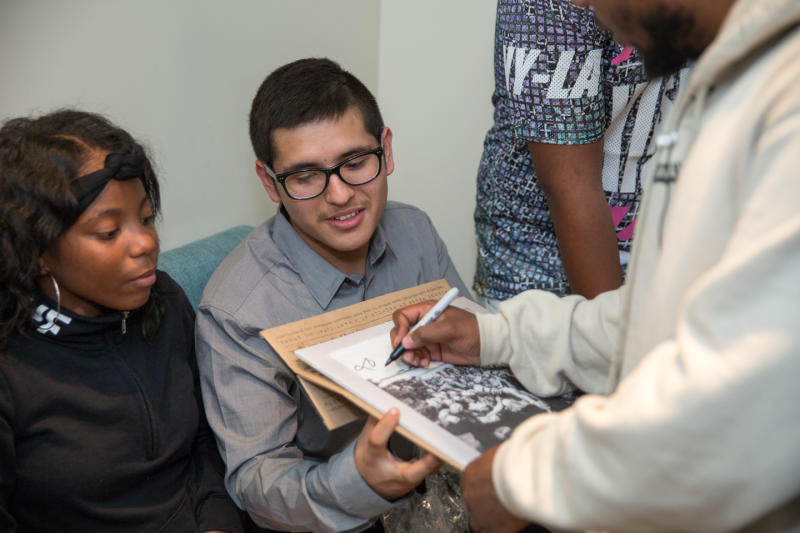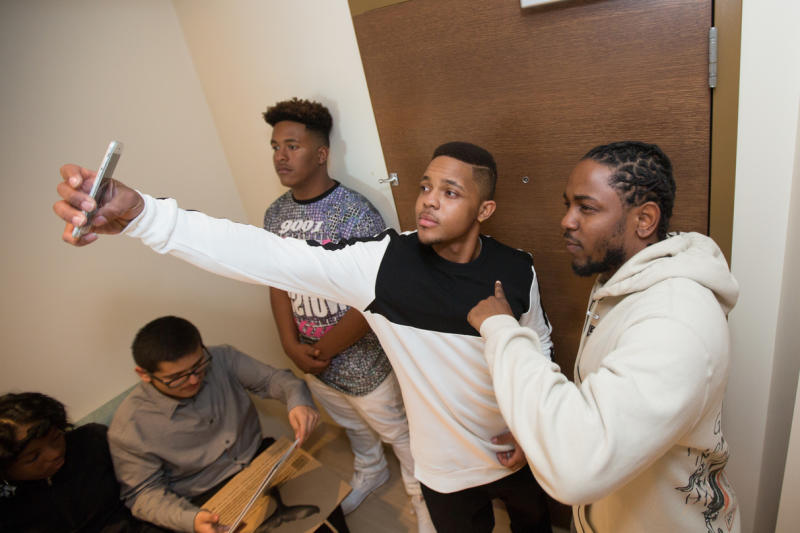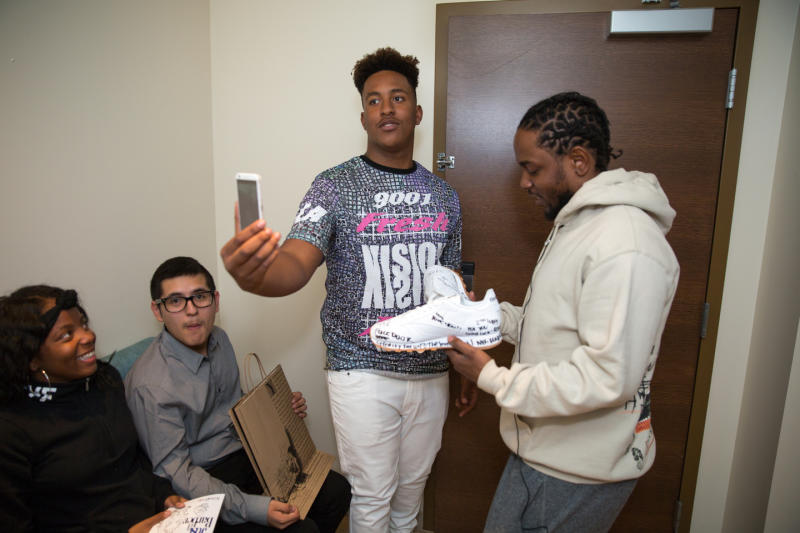 http://uk.complex.com/sneakers/2016/02/kendrick-lamar-reebok-grammys