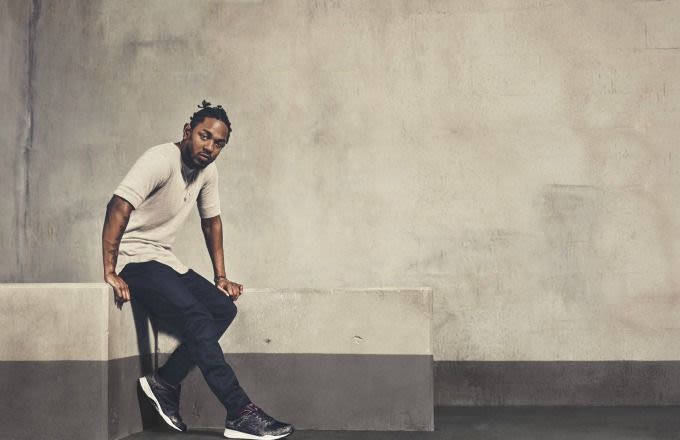 We've all done it. A favorite song comes on the radio and the urge to crank it up and sing along overtakes you. Hell, late night host James Corden has practically built a career off that impulse. And that's apparently what happened to Compton's own Kendrick Lamar recently. In a short clip that's been making the rounds online, the To Pimp A Butterfly rapper is heard just off camera singing along to Drake's song "Controlla" as well as Rihanna's mega-hit "Work."
Kendrick Lamar singing/remixing Drake's "Controlla". pic.twitter.com/wVepUDHKgh

— Word On Road (@WordOnRd) May 22, 2016
There are so many questions that this clip brings up. Is Lamar mocking Drake by the off-key way he's taking on the song, or he is just feeling the looseness of it all? Did he create and personally remix that one-two punch of "Controlla" and "Work" or is that just something he found on YouTube or some other place? Does Lamar ship Drake and Rihanna as hard as the rest of us do? What kind of car is that? Is he driving? So many questions!
As many people know, Lamar and Drake don't exactly have the greatest rapport. Lamar famously called out the Toronto rapper on his genre-splitting verse "Control." Later Drake hit back against Lamar in a line from the song "Used To" off If You're Reading This, It's Too Late, saying, "They gon' say your name on them airwaves/ They gon' hit you up right after like it's only rap." Then last year when Dr. Dre's comeback album Compton hit, many people took a few of Lamar's allusions in the tracks "Deep Water" and "Darkside/Gone" (i.e. references to energy and the number six) to be clapbacks.
It could all be for nothing of course. Just an innocent case of a dude enjoying some music on a nice drive. Check out the clip above and decide for yourself.