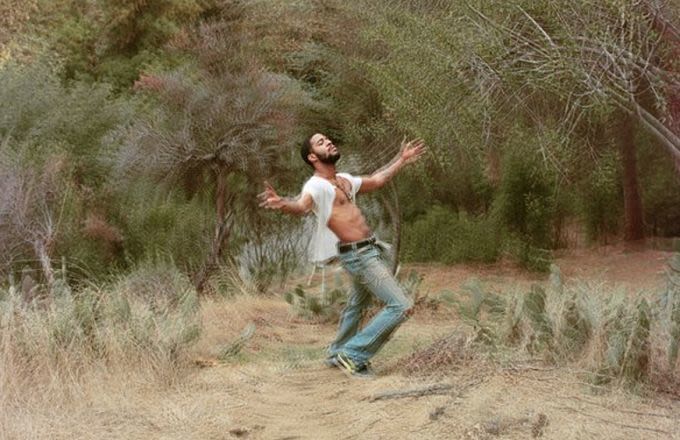 Kid Cudi spoke out on Twitter today about the mixed response his last album, Speedin' Bullet 2 Heaven, received from fans and critics. Calling the project "the most important album right now in existence," Cudi said SB2H was misunderstood because it was ahead of its time. "In five years, maybe sooner, you'll see its impact," he tweeted. He went on to describe his motivations for making the album, saying: "It was for the kids sitting at home dreaming of doing something creatively brave. Wanting to explore different musical realms."
Cudi also encouraged his fans to continue striving to be themselves and maintain their integrity. He concluded by nothing that "People are always gonna hate on what they don't understand. No matter what you do. So just trust you and watch what happens."
Speedin' Bullet 2 Heaven proved to be Cudi's most polarizing album. It was savaged in many reviews, holding just a 44 percent score on MetaCritic. It also ended up moving just 14,000 units in its first week, far fewer than any of his previous albums. On the other hand, it received high praises from a number of prominent artists, most notably André 3000, who called it "the best thing to come out in a long time." Kanye West and Erykah Badu also gave the album glowing endorsements.
Kid Cudi has never been one to tailor his music to the tastes of the masses. He dropped the tracks "All In" and "The Frequency" recently and is already preparing to release a new album, which he just revealed will be titled Passion, Pain, & Demon Slayin'. It's due out sometime this summer.
While you're waiting for the new project, you can check out all of Cudi's tweets below.