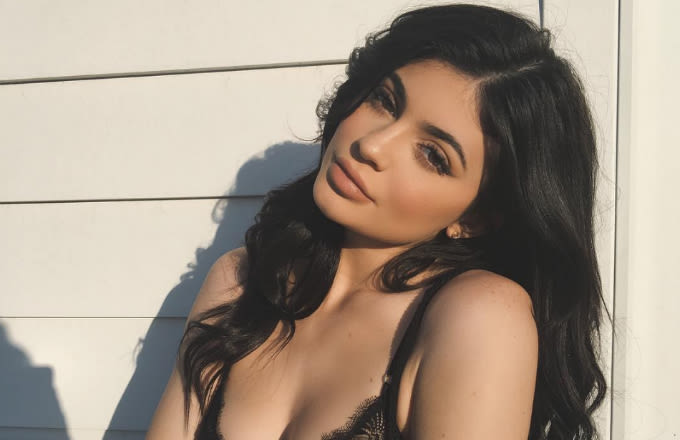 This year's growing list of hacked celebrity Twitter accounts added its latest victim late Sunday night: Kylie Jenner. Though the rest of the world was busy trying to crowd the streets outside Webster Hall in New York City for Kanye West's eventually canceled pop-up show, at least one person was preoccupied with lacing Kylie's hacked account with racist, homophobic, and downright perplexing messages:
The hack quickly rippled its way across social media, ultimately inspiring King Kylie herself to hit Snapchat and let fans know what the hell was going on:
"Everyone is like, 'Leak the sex tape,'" Kylie explained in a follow-up Snap, referring to the hack's mentions of an alleged tape with her ex Tyga. "Guys, you're never going to see a sex tape from me. It's not going to happen." As of Monday morning, all hacked tweets had been removed from Kylie's account.
Just one day earlier, a separate Twitter hack briefly had the internet believing that Jack Black, one half of storied comedy rock duo Tenacious D, had died:
What the hell is going on with Twitter?