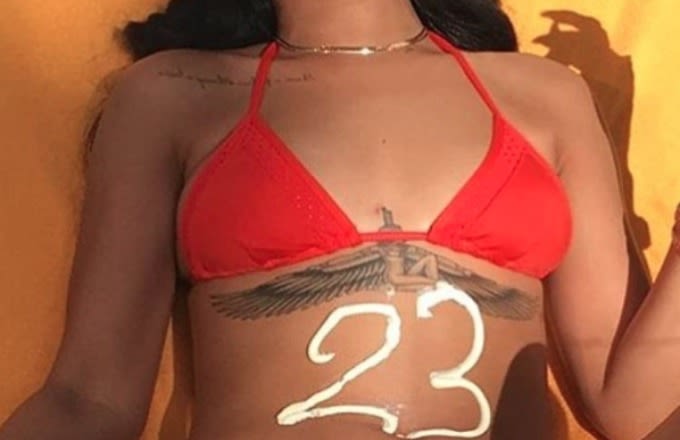 From shouting him out on "Bitch Better Have My Money" in 2015 to writing his number on her stomach in sunscreen in May, Rihanna's love for LeBron James is well documented. But she turned things up a notch after LeBron led the Cavaliers to victory in Game 7 of the NBA Finals on Sunday night. After the win, Rihanna put up a series of Instagram posts saluting LeBron's performance, and although they were mostly benign, a picture of her saluting him, wine in hand, caught people's attention after she captioned it "Bae."
Of course, Twitter had to weigh in about Rihanna's posts and the appropriateness of her "thirsting" after a married man. LeBron tied the knot with his longtime girlfriend Savannah Brinson back in 2013. Although some people expressed the opinion that the post went too far, most people just had jokes about the whole situation.
Rihanna definitely out of line. she's Rihanna b. she prolly knows LeBron & prolly even met his wife.

— bonnie parker. (@MsJennyb_) June 20, 2016
Rihanna certainly seems to be taking the whole thing pretty lightly. Let's hope Savannah sees it the same way.