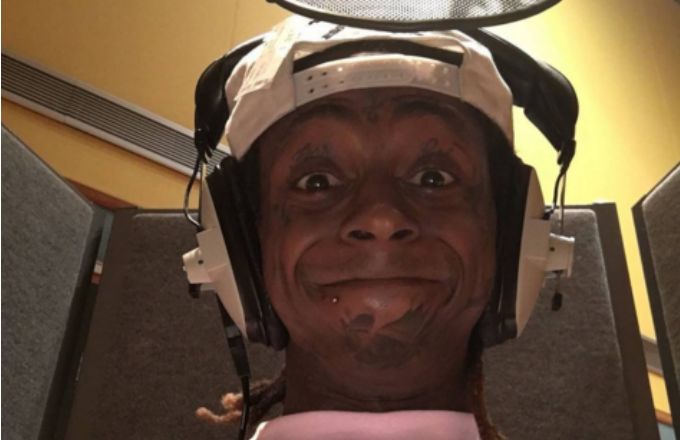 Lil Wayne's plane was reportedly forced to make an emergency landing in Nebraska after the rapper had a seizure during a cross-country flight, according to TMZ. While the report states that Wayne is currently alert after blacking out during the flight, he's reportedly refusing medical attention from paramedics on the scene. If you remember, these are the same issues that Wayne dealt with back in 2012 and 2013 when multiple flights he was one were forced to make emergency landings due to his seizures.
Wayne later revealed that he suffered from epilepsy, but has since been in relative good health, at least in the public eye. TMZ notes that Wayne was traveling from Milwaukee to Los Angeles when the plane made the landing in Nebraska after the medical incident. It's currently unclear if Wayne will be allowed back on the plane today, or if he'll have to check into the hospital to get himself checked out. Back in January, reports came out that Wayne was once again drinking lean, though it's unclear if that's connected to his seizures. We've reached out to reps for Lil Wayne, who have yet to respond to comment.
Complex was able to speak to a rep for the Eppley Airport in Nebraska where Lil Wayne's plane landed at, and though they were not able to confirm that it was him on the plane, they did confirm that a plane made an emergency landing and the sick individual has refused medical attention. The plan has yet to take back off, according to the airport. We'll continue to update this story as more details are made available.