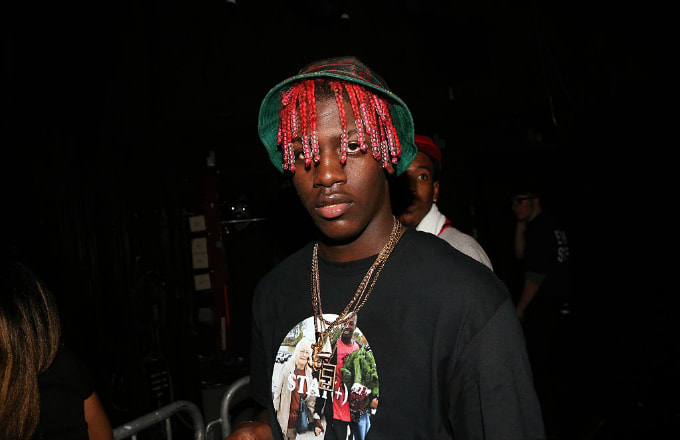 Lil Yachty isn't a typical rapper when it comes to his music or his style. For one, the 19-year-old, known for his signature red beaded braids, has turned his passion for boating into his driving aesthetic. In a new editorial for SSENSE, Yachty forgoes his beloved Nautica gear and sports some pieces from Yeezy Season 2 and Craig Green. He also chats with the online retailer about his personal style, gender-neutral fashion, and iconic looks in hip-hop.
Yachty names A$AP Rocky and Kurt Cobain as some of the most influential style icons in music, but it's a look rocked by Kid Cudi that the rapper hopes to recreate.
"One thing Kid Cudi did that I always wanted to do was the crop top, but I need to get in shape if I want to do that," Yachty explained.
He also said he is a big fan of Tyler, the Creator's brand Golf Wang. "These days Tyler, the Creator with these colors, man! He's been killing it lately. Love Tyler."
When it comes to androgynous clothing, Yachty says that he doesn't plan on wearing a dress like Young Thug anytime soon ("it's just not me") but he is down to wear whatever he likes.
He also hopes that one day his crew can eventually channel Kanye West.
"I really wish I could be on some Kanye shit. You remember when Kanye first came out and it was all suits? It was so fly," he said. "I'm gonna get there one day, but right now it's just a Lil Rascals look. It's not even something we planned, it's just kind of how it is. We just look like a gang of little rascals."
To read the entire interview with Lil Yachty head here.