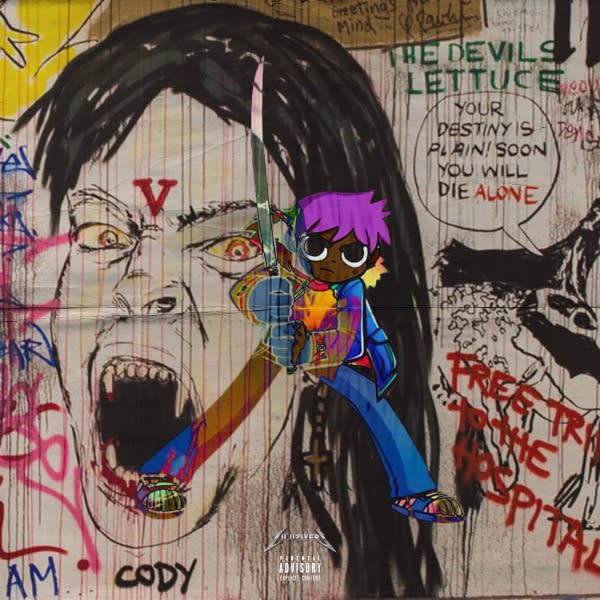 Lil Uzi Vert comes through with some brand new heat to take into the weekend on a track titled, "Ready Set Go," which finds the rapper tearing through a DP Beatz beat about living his life and mounting success all on his own.
It wasn't a total surprise that the track was coming since Uzi dropped a quick clip of himself rapping along to the track in his car with the caption, "If you don't live your life who will ? 🙄🔥"
Uzi has definitely made the most of the past few months, dropping a string of high-energy tracks, including his most recently released and explosive song, "Michael Jordan," where he compares himself to the GOAT. We still haven't gotten a proper album release yet, which may explain why he wrote "Might make a album but my music might be tooooo trash :)​,"as the caption for "Ready Set Go" on SoundCloud.
Earlier this month, he also linked up with sailing team member Kodie Shane for her new track "Hold Up," which also featured an assist from Lil Yachty. In other Uzi news, rumors have started circulating the internet that he will be on The Weeknd's new Starboy album. There isn't any solid confirmation yet, but Uzi did retweet the Weeend's announcement about his new album. We're going to have to wait to hear from Uzi on that one. In the meantime, check out his new song below.
👽🕴🔥® READY SET GO 💨💕® pic.twitter.com/FpIMhiEROD

— Uzi London ++® (@LILUZIVERT) September 22, 2016