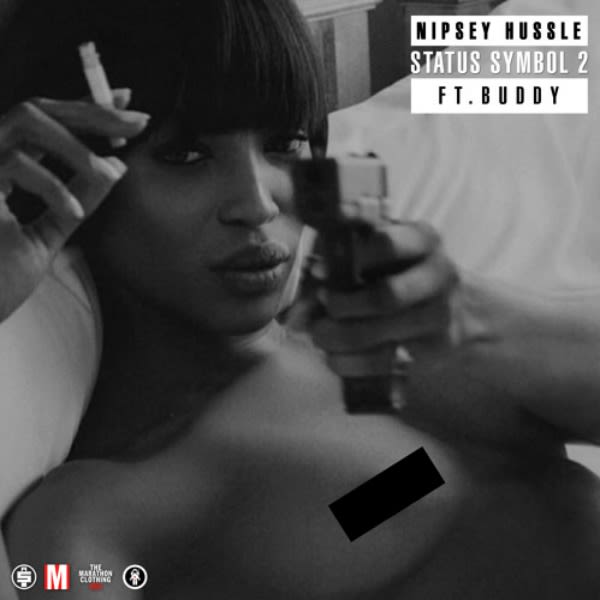 Nipsey Hussle hit us with the latest installment of his Marathon Mondays series, and it's a hot one. "Status Symbol 2" finds him reuniting with Buddy, with whom he collaborated on the original "Status Symbol" track back in 2014. The original lived on his Mailbox Money mixtape, which he famously sold for $1,000 each.
Although it clocks in as less than half the length of the original, "2" picks up where the first left off, with Nipsey and Buddy weaving an immersive sound. "You got that on your record, probably take you for your chick/And disrespect you in front of your kids/Treat you like the broad that you is/I got some God in my kin/I'ma have you gone with the wind." Nipsey raps, before Buddy takes things home with a sung outro.
Nipsey's Marathon Mondays series has given us the first new music from his camp in over a year. Last week, he dropped the track "I Do This," which features Young Thug and Mozzy. The music release series is supposed to be leading up to the release of his long-awaited album Victory Lap, although the project does not have an official release date at this time. Aside from "I Do This" and "Status Symbol 2," Nipsey has also been making some noise from his feature on YG's popular political single "FDT (Fuck Donald Trump)." Save for a few guest verses, he was almost completely musically silent in 2015, so it's good to see him back in the game.
You can stream Nipsey Hussle and Buddy's "Status Symbol 2" below via SoundCloud.