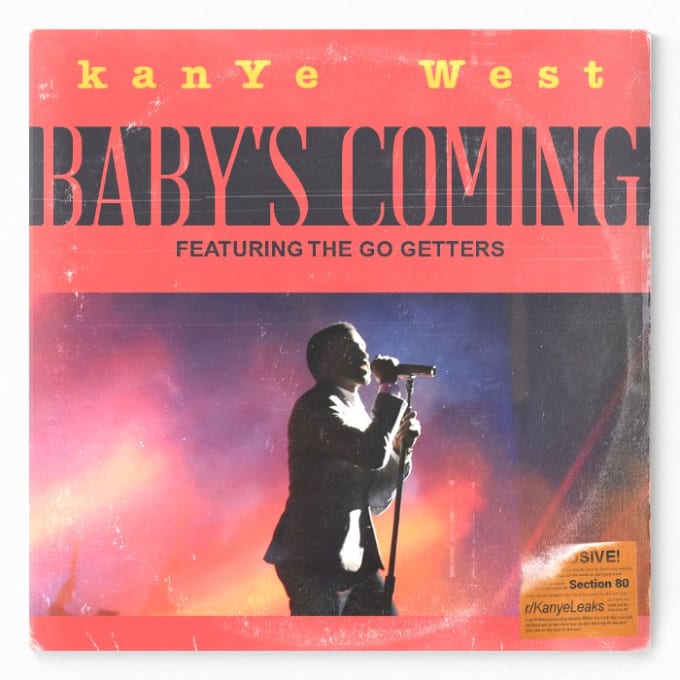 God bless the Internet.
Over the weekend, a Reddit user posted an unreleased Kanye West track presumed to be from the late 1990s or early 2000s. The song, titled "Baby's Coming," features Ye's former crew The Go Getters rapping over a sample of "Ain't Nobody" by Rufus & Chaka Khan.
The cut was reportedly discovered on a cassette demo purchased at a flea market, which explains the poor sound quality; however, the beat and Ye's lyrical skills more than make up for it.
The song sounds like a prelude to his 2005 Late Registration single "Gold Digger," as he raps about women who use pregnancy as a way to take advantage of men:
"Now these hoes run gun, I ain't finna say nothing/She tried to pop my pockets before I even got paid […] Now she say she pregnant and its mine/I'm thinking she was lying by the looks on her face […] I paid my dues with it/Gave hoes abortion loot they bought shoes with it/Say they pregnant who's is it/Tell 'em you did it/Forcing these niggas out of abortion cheese/Paid a couple of hundred now or later more than G's."
Classic Kanye. You can listen to "Baby's Coming" below.
Though a Go Getters album was never released, there have been several leaks throughout the years. In 2010, Fake Shore Drive shared the full World Record Holders project, which was a Kon-Man Productions compilation that included tracks by Kanye and his Go Getter co-members GLC, Timmy G, and Arrowstar. You can listen to the project—which also features artist like Rhymefest, Mikkey Halsted, Miss Criss, and Shayla G—here.