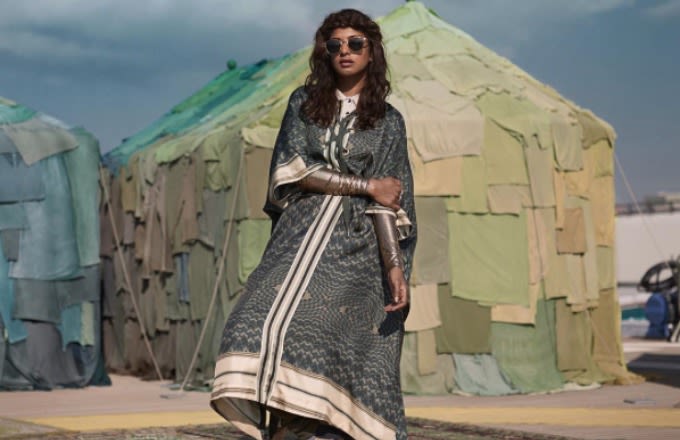 It's been over two years since M.I.A. last dropped an album—2013's Matangi—and fans have naturally been waiting for news on her next release. Today, she announced that that album—titled Matahdatah—is done, but that the decision to release it is totally out of her hands. "I am handing my last LP in to my American label this week," she wrote on Twitter. "It'll be up to them if its released." She explained that her lack of a US visa means that she'll be unable to tour in support of the album or make the high-profile appearances on late night talk shows that most major label artists do nowadays. "Might have to start writing songs for DJ Khaled and [Selena] Gomez to get heard," she added.
This isn't the first time M.I.A. has had issues getting into the US. The recording process for her sophomore album Kala was famously disrupted after she was denied a visa due to her connection to her father Arul Pragasm​, a former leader of the Tamil Tigers separatist group in her native Sri Lanka. She ended up traveling the world to record the project instead, and it became her breakout album. M.I.A. has lived and toured in the United States since that time, so hopefully she'll be able to secure a visa soon in order to support the album's release.
You can check out her tweets below.