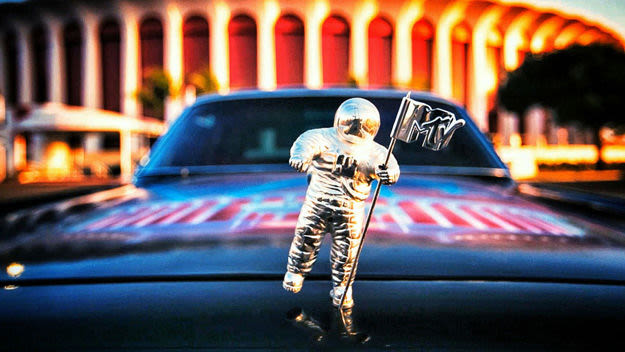 According to New York City's Mayor Bill de Blasio, the MTV Video Music Awards will be held in the heart of Manhattan this year at Madison Square Garden for the first time ever. "We are excited that MTV will bring the VMAs back to its original home of New York City," de Blasio said in a report by Billboard. "From the red carpet to the accolades to the performances—and everything in between—the VMAs are an incredible showcase for so many talented artists."
Although it was conceived in New York in 1984 and spent many years there, the VMAs hasn't been in the Big Apple since 2013, when it was broadcast from the Barclays Center in Brooklyn. Before that, it hadn't been held in NYC since 2009, the year of Kanye West's famous interruption of Taylor Swift. During the alternate years, the show was held in Los Angeles. It has switched solely between the two cities since its inception, with the exception of the 2004 and 2005 shows, which were held in Miami.
"The VMAs at MSG is a New York story too good to resist," said Sean Atkins, president of MTV, according to the Billboard report. "The VMAs deliver some of pop culture's most defining moments and we're grateful to our New York home and Madison Square Garden for rolling out the red carpet for what is sure to be the biggest night in music."
Now that the location is set, are you excited for this year's VMAs?