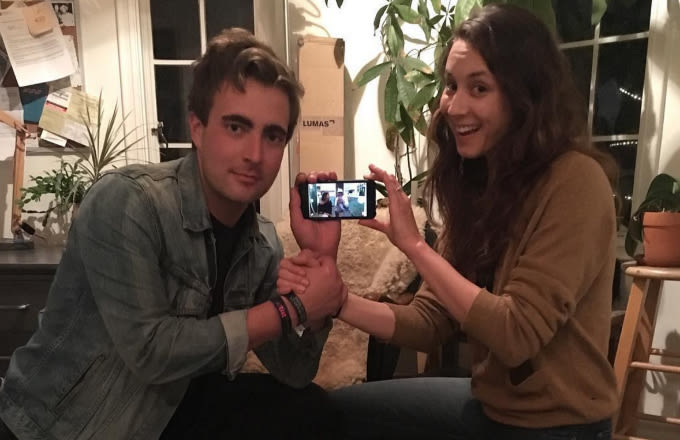 One man's journey from a typically transcendent Coachella experience to a properly VIP-laced throwdown was as simple as, well, stumbling upon a total stranger's abandoned phone. Jack Wagner came across the clearly misplaced phone of one Troian Bellisario, a.k.a. Spencer Hastings on Pretty Little Liars, and promptly attempted to text some of her contacts to get the phone back to her. That simple act of kindness, as reported by Bro Bible, didn't exactly go as planned. Wagner then turned to Bellisario's Instagram, scrounging for answers:
Sadly, this initial post suffers from a distinct lack of Disturbed. The band, perhaps most known for sounding remarkably similar to a garbage truck running over six completely out-of-tune bass guitars while simultaneously submerged in a planet-sized pool of Easy Cheese, thankfully made an appearance in Wagner's next post:
He framed her as a Disturbed fan! Damn. This move, of course, quickly alerted more studious 'grammers to the fact that this wasn't Bellisario at all. Bellisario then addressed the confusion, revealing she had actually made contact with Wagner and was working on a solution:
After getting the clear form Bellisario that using her untouchable VIP status (also unknowingly left behind with her abandoned phone) was cool, Wagner embarked on what was clearly a better Coachella experience than the one generally given to mere mortals. Snapchatting with Zedd? Check. Out until 6 a.m. with a Mr. Skrillex? Check.
As all good things must indeed come to their inevitable conclusion, Wagner eventually met up with Bellisario at her Game of Thrones viewing party and returned the magical device:
A round of applause for this guy, everyone.