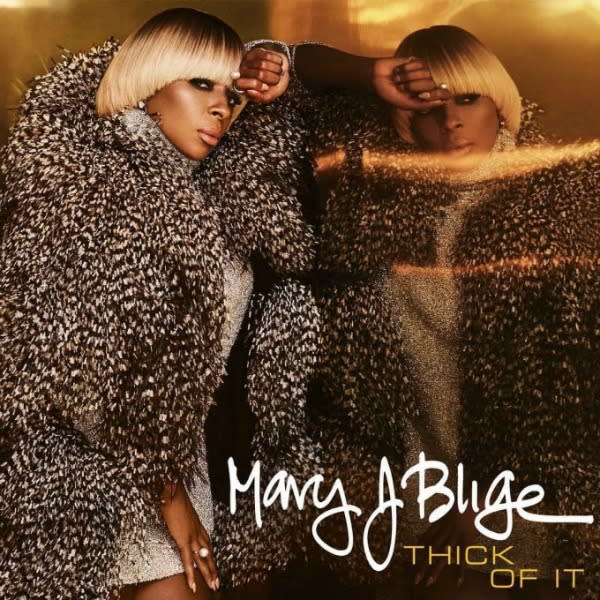 Fresh off her musical interview with Democratic Presidential Nominee Hillary Clinton, Mary J. Blige decided to unleash her new single 'Thick of It." The song is right in Mary's wheelhouse, presenting traditional R&B with powerhouse vocals. She actually performed the song at a concert in Connecticut recently.
"Thick of It" is likely to live on Mary's upcoming album Strength of a Woman, which is expected to drop sometime later this year. Mary took to Twitter to announce the single and thank her fans for the response.
Mary caught some attention for her bizarre Apple Music interview with Hillary Clinton. She sang Bruce Springsteen's "American Skin" to the candidate in a teaser clip for the interview that quickly went viral on Twitter. The whole interview later aired, with Mary talking to Clinton about the Secretary's inspirations, America's ongoing problems with police brutality, and more.
Fans were clearly excited about the news of the new single, voicing appreciation for it after it premiered on the radio earlier Thursday.
While you get ready for Strength of a Woman, you can purchase Mary J. Blige's new single "Thick of It" on iTunes here.