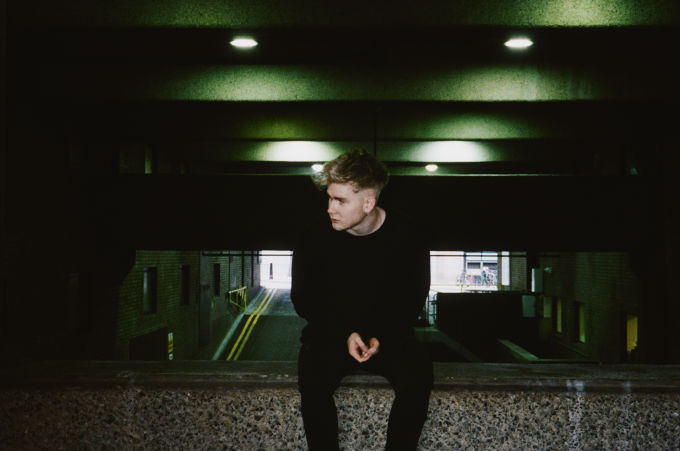 A sense of melancholic optimism drifts effortlessly through the music of Mura Masa, the 19-year-old producer who blew up at the end of last year after signing to major label Polydor. Cherry-picked and then championed by Annie Mac, the Guernsey native played a string of sold-out shows earlier this year and has since become a staple feature on playlists for every major radio station and blog relevant to right now. The electronic music wizard works with operator synths and Ableton to progress his decaying, signature 808 sound, distorting his experimental soundscapes with irreverently sourced samples. And he's worked with the best of them too: Shura, Denai Moore and Jay Prince have all lent their dulcet tones to his kick sound-infused, reverb-drenched constellations. A meticulously knowledgeable source of music tech and passionate student of English lit, the emotive vibes he builds can switch quickly from fidget to ballad in a heart flutter.
Borrowing his stage name from a 15th century Japanese sword-smith, Mura Masa first learned to play the violin at the age of five, before moving on to master the guitar, bass, drums, piano, and other hard-to-play instruments. He's a self-taught kind of talent. Exploding on the blogosphere, his audiences grow daily, spanning the USA to CA and dominating the UK; fronting a global sound, Mura Masa appeals to the current climate of new music pushing tomorrow's trends forward. Complex chats with the influential next gen music technician who is redefining the concept of electronica.
How did English literature affect the way that you write music?
I think anybody who goes to university or studies at that level is opened up to a different kind of thinking where you're responsible for how much you want to learn. I loved learning about storytelling and language, so I guess some of that carried over into the music and the literacy that goes in to music.
You initially started making hip-hop and trap, right? Why the change in direction?
It wasn't really a conscious thing. I think it just sort of happened over time as I got better at production and wanted to broaden my sound out. If you break it down, though, there's still so much hip-hop in what I do. The sampling, the drum breaks, even the tempos and swings on some of the track all come from hip-hop.
Your parents were both involved in the music industry. Were there ever moments when you felt like you wanted to rebel and do something totally different, or was your experience of their work always very positive?
They weren't really involved when I was growing up at all. In fact, for both of them, their involvement was just kind of a little piece of their lives that they recounted to me. It always interested me, though, and my dad played a huge role in teaching me about real musicianship and music.
there's still so much hip-hop in what I do.
Why did you found Anchor Point and what are your ambitions for the label?
It's basically a place where me and some friends can curate our own little world and aesthetic. I just liked the idea of having a space where we could have full creative control and do what we felt like doing. The response to the Bonzai stuff has been insane! My stuff obviously goes through there and we're just kind of rolling out Jadu Heart as a project now. I reckon they're going to be the best thing to happen to UK music in a while.
What other labels founded by artists do you cite as being important to new music right now?
I guess the examples that spurred me on early were groups like Young Money and A$AP Mob. Just seeing those guys as kids doing what they wanted without much compromise, whilst still managing to control the scene and dictate a lot of cultural moments, that was super inspiring. But further to that, the smaller imprints like James Blake's 1800-Dinosaur are really interesting to me. Those guys aren't worried about anything—they're just hanging out together and making really exciting music.
How have you kept the material on your upcoming debut album culturally relevant? And do you have a name for it yet?
I don't. Not yet. But I guess I just trying to stay on the edge and not settle for sounds I've heard before. The singles I've released so far have been on the safer side of the spectrum of songs on the album, so it'll be interesting to see what the reception is for the more challenging bits.
There's a poignant melancholy to the music—do you incorporate that sadness to give greater insight into who you, as an artist, are to your audiences?
I just think I'm quite a sad person [laughs]. That, or I'm prone to that feeling anyway. It's almost addictive sometimes. People enjoy being comforted, I think.
What track are you the most nervous about releasing on the LP?
There's a few very intimate moments on the album where I'm just singing or it's just me and one instrument. I'm nervous about that, but at the same time very excited for people to hear it.
Stream and download Mura Masa's AP Sound mixtape here.