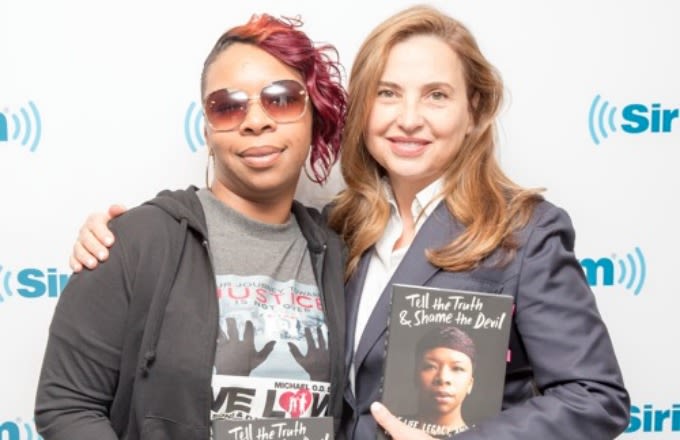 Beyoncé's LEMONADE caused quite a stir when it was released on April 23, but thus far, few people have focused on the contributions of a trio of powerful women: the mothers of Trayvon Martin, Eric Garner, and Michael Brown. Now, Brown's mother Lezley McSpadden is speaking out about her cameo in Beyoncé's film in a new interview with SiriusXM.
During the interview, McSpadden revealed that she met Beyoncé at a Prince concert in Baltimore last Mother's Day. "She didn't come in with a big ego," she said. "She didn't come in like a celebrity. She was wholeheartedly sympathetic, and she talked, she cried, and she shared some things with us."
A few months later, Beyoncé's publicist called McSpadden about getting involved in LEMONADE. McSpadden was shocked. "You know, me? Out of all the people? You thought about me?" she said. "I felt special. She had also did some things for my son's foundation, so at that point, I said, 'Whatever you want me to do, I'll do it.'"
From the sound of things, Bey treated her kindly throughout the whole process. "I got there and they wanted to make me look regal," McSpadden said. "That's what she called it. She's just a sweet person and she's really down to earth. She treated us well and she made sure we were comfortable."
McSpadden said she's happy about the message Beyoncé's album and film portrayed. "I appreciate her for being bold enough to confront things and being sensitive at the same time," she explained.
McSpadden's entire interview will premiere on Sirius XM's channel 109 on May 21 at 1 p.m. ET, but you can listen to the clip of her discussing LEMONADE below.