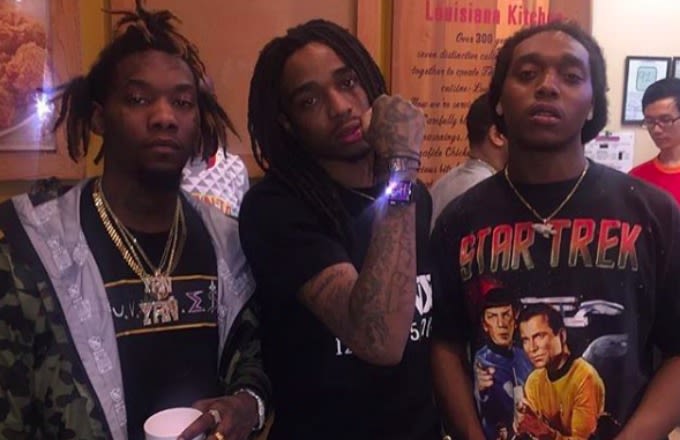 Migos took to social media to shut down Peewee Longway's claims that he started the trend of saying "dab" and "pipe it up" before anyone else. "#FACTS SINCE WE TALKIN FACTS .. Migos Gave U Life!!" the Atlanta trio tweeted before challenging him even more. "GLOVES?! Let's Hit For Tha Dab!! Whoever Win Can Have The Dab!!"
#FACTS SINCE WE TALKIN FACTS .. Migos Gave U Life!!

— MIGOS™ (@Migos) May 24, 2016
GLOVES?! Let's Hit For Tha Dab!!
Whoever Win Can Have The Dab!!

— MIGOS™ (@Migos) May 25, 2016
Migos and Peewee have some history together as they have previously collaborated in the past on several tracks. Peewee got the beef brewing Tuesday when he fired shots that seemed pretty clearly aimed at Migos on Twitter. "Who the first one to say piped it up (ME) who the first to say dab (ME) Who is the real lobby runner (ME) retweet these #facts," he wrote in a tweet that has since been deleted.
Initially, Migos' Offset clapped back at Peewee on Instagram when he wrote "claiming words aint helping careers" in a post that has also since been deleted.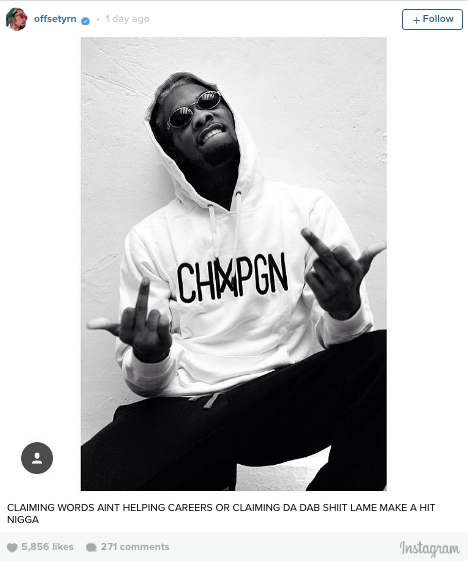 For now, it seems the beef has somewhat simmered down with neither side making any additional comments on the subject. Instead, Peewee has just been retweeting fans posts in support of him. Musically, both acts have been equally busy this year. Peewee kicked off 2016 with Mr. Blue Benjamin. Meanwhile, Migos have been releasing a steady flow of new music, including "Say Sum" and "Cocoon," are currently on tour, and are expected to be dropping their new album, No Label 3, very soon. Only time will tell if these Atlanta artists reconcile or keep beefing.