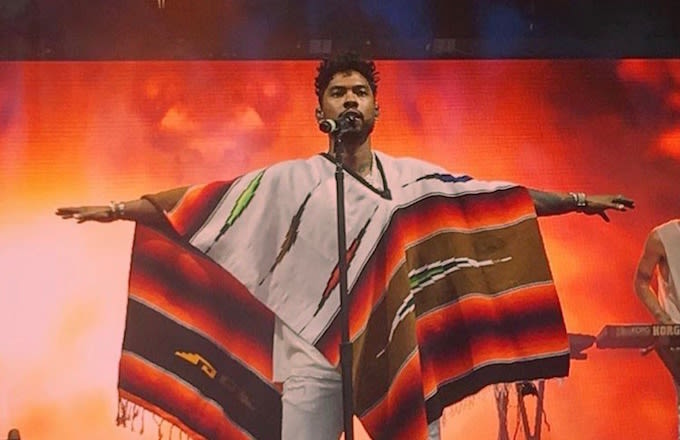 Psychedelic R&B singer Miguel made an appearance at the Wireless Festival at Finsbury Park in the U.K. and took the opportunity to speak about the issues of police brutality that has become a stain on the national consciousness.
"To those afraid of tomorrow, we don't have to live in fear," Miguel declared. "We can't let shit just blow over and not take action anymore. Look, our children will inherit this Earth when we're gone. What are we leaving for them? What are we doing for them now?"
At the word, "Now" Miguel became visibly overcome with emotion and repeated the word several times with increasing volume and intensity. Tears began to stream down his cheeks, but he continued to deliver his message. "I couldn't go to sleep last night," the singer revealed. "I will not rest, I cannot rest, we cannot rest anymore! We gotta do something! We gotta say something!"
Miguel is the latest in a long line of prominent celebrities to speak out about police brutality in the wake of the deaths of Alton Sterling and Philando Castile, who were both shot and killed by officers in Lousiana and Minnesota respectively. Beyoncé wrote that "We are sick and tired of the killings of young men and women in our communities." Adding, "It is up to us to take a stand and demand that they 'stop killing us.'" Meanwhile, her husband Jay Z released the stirring solo single "Spiritual," saying, "I'm saddened and disappointed in this America. We should be further along.