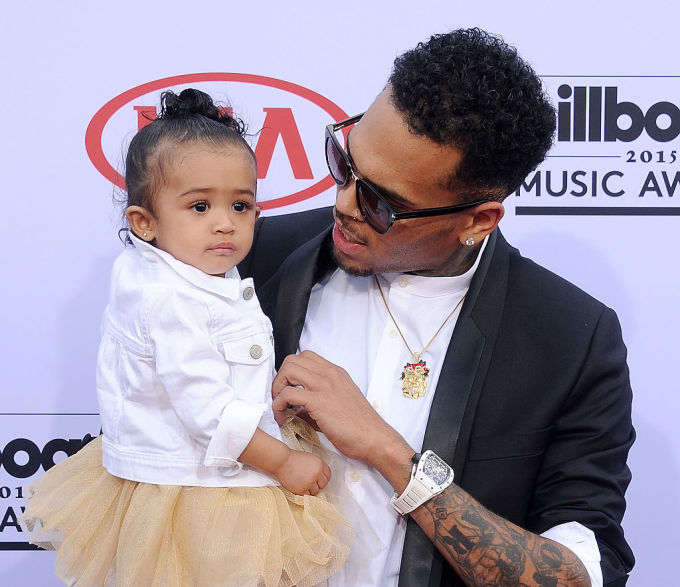 As Chris Brown's standoff with police continues, a new and disturbing report has surfaced involving the singer's child with Nia Guzman.
According to E! News, Guzman's lawyer claims their 2-year-old, Royalty, was present during the alleged assault against Baylee Curran. Attorney Carl Anthony Moore said the toddler was taken to school after the incident reportedly took place. But after Curran's claims made headlines news, Guzman picked up her daughter to ensure she was in a safe place.
If these claims are true, it makes the whole situation much more extreme. To think the toddler was nearby when Brown allegedly pulled a gun on Curran is alarming, to say the least. Furthermore, Brown has been involved in several custody battles throughout the years, and it's obvious that the recent allegations aren't going to help his case.
Following Moore's statements, Browns' attorney Mark Geragos disputed those claims, saying "That is categorically untrue. She wasn't and isn't here," he told E! News.
As reported earlier, the LAPD is now surrounding the singer's Tarzana home, where his house guests are being questioned in front of the residence. At this time, no one, including Brown, has been arrested.
Stay tuned as more information comes in.