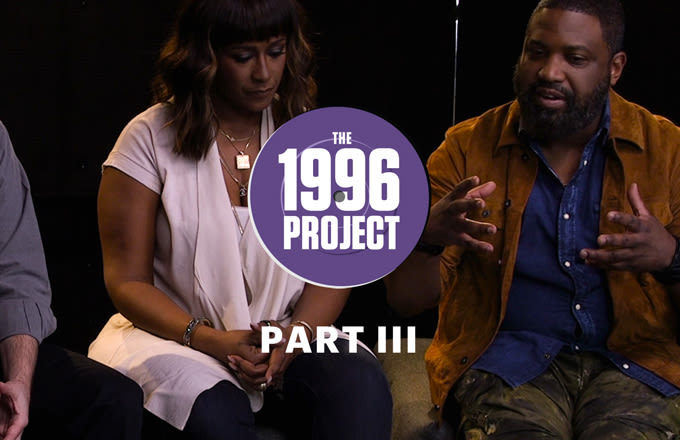 This is part of Complex's 'The 1996 Project: Looking Back at the Year Hip-Hop Embraced Success.'
In the final installment of the roundtable, the panel recapped the swift collapse of Death Row after 2Pac's murder and dissected the shift in gender politics as a string of talented female MCs dropped chart-topping singles. The discussion touches on everything from Dre and Snoop to the cultural implications of Foxy Brown and Lil' Kim's meteoric rises in a historically male-dominated genre.
 "Back then, [Kim] was doing things people are doing now," said Tina Davis, the former A&R executive of Def Jam, "with the mini wigs, mini looks, being free, saying whatever she wanted to say, about her femininity and what have you. We welcomed it because we didn't have a voice at that time."
Reflecting on the impact 1996 had on the hip-hop landscape, the panelists unanimously agreed that the year was exhilarating on the artistic and cultural side but exhausting on a personal level. "I busted my ass in '96," said Dan Charnas, the former A&R at Def American. "Until I wrote The Big Payback, I'd never poured so much of myself into one thing."
Check out the clip above.