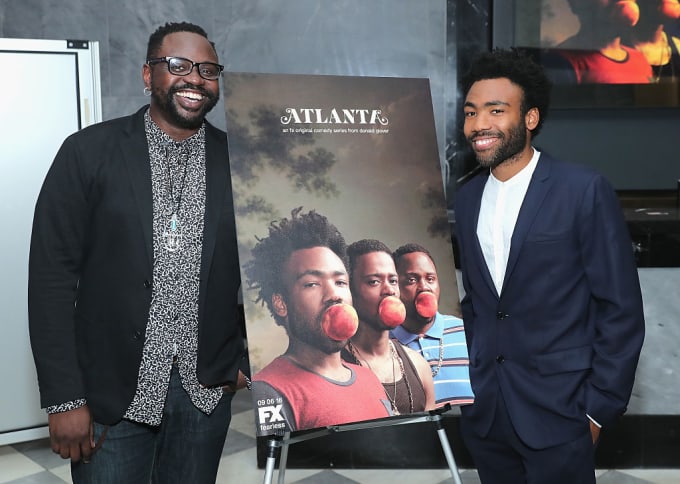 Fans of Donald Glover's new FX series Atlanta are feeling pretty good these days. The show has critical acclaim, great ratings, and it just got picked up for a second season after only a handful of episodes. But Glover supporters are getting another bonus this week. Towards the end of the show's fifth episodes, "Nobody Beats the Biebs," which aired Tuesday, a previously unheard song by Glover appeared.
While the title of the song, or whether it will appear on Glover's upcoming album Pharos, is unknown at this point, at least one Atlanta viewer who was also at Glover's recent concert in the middle of the desert said that the tune sounded like something he'd heard before.
 To hear the song, head over to HipHopNMore.
Atlanta is the story of Earn (Glover), a young man who is attempting to manage the career of his cousin, aspiring rapper Alfred "Paper Boi" Miles (Brian Tyree Henry). Real-life rappers Migos made a scene-stealing guest appearance as well.