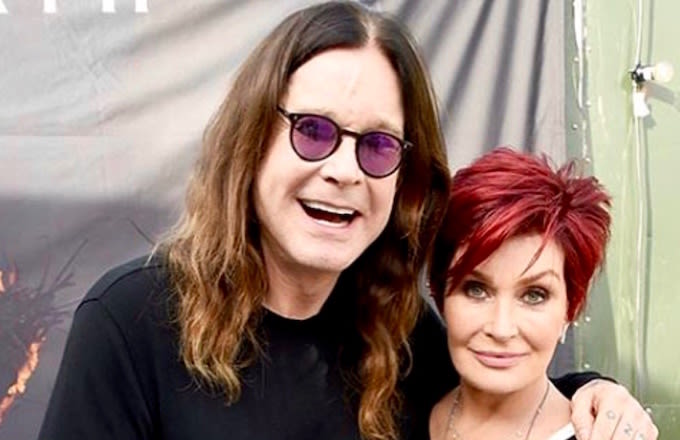 After 33 years of marriage and feasibly more ups and downs than 100 unions put together, Ozzy Osbourne and wife Sharon have decided to go their separate ways. According to E! News, "The couple mutually agreed that Ozzy would move out of the house temporarily." Despite allegations to the contrary, the entertainment site is reporting that the split has nothing to do with Ozzy's decades-long struggle with substance abuse.
The break is a stunning development for the couple who have endured a number of storms over their three-decades together. The couple have weathered his rock and roll lifestyle and alleged extra-marital dalliances, the time he reportedly attempted to murder her in 1989, and his near-death experience from an ATV accident in 2003. They've also stayed together through her increased public presence as a result of her day job on The Talk, and it seemed like Sharon and Ozzy could make it through anything.
The first signs of their present troubles appeared in 2013 when Ozzy revealed that he was once again drinking and taking pills, sparking rumors that the couple were headed for divorce. Ozzy took to Facebook to quash those reports, explicitly stating, "Just to set the record straight, Sharon and I are not divorcing." He added, "I would like to apologize to Sharon, my family, my friends and my band mates for my insane behavior during this period………and my fans. God Bless, Ozzy."
A week later Sharon went on her show The Talk and said, "Everything that has been printed in the tabloids has been distorted. There's always a little seed of truth to everything that gets reported, but then it gets very distorted."
In addition to being romantic partners, Sharon has also been Ozzy's manager for the past 30-plus years as well. It's unknown at this time how their separation might affect his musical future.