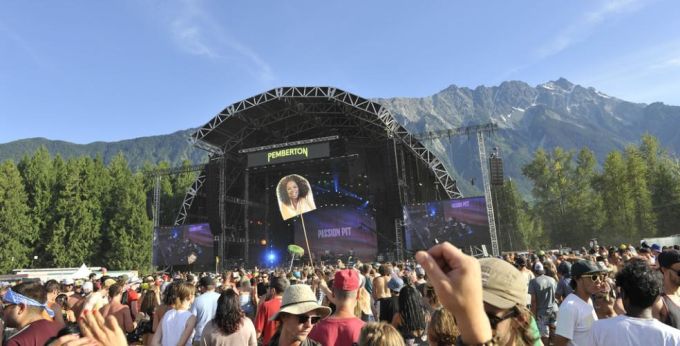 Pemberton might be the only music festival where the view is even more impressive than the lineup. Don't get us wrong—this year, J. Cole, Snoop Dogg, Wiz Khalifa, Ice Cube, FKA Twigs, and many more are gracing the Pemberton stage from July 14th-17th, so the lineup is certified lit. But when it comes to VIEWS, not even Champagne Papi can deny the majesty of Mt. Currie, the badass mountain that towers over the festival stage. Seeing The Killers play "All These Things That I've Done" while you gaze upon a literal mountain? Life-changing.
You already know the headliners, but here are five acts that you need to see that we've cherry-picked from the tiny fonts on the festival poster.
Pemberton Music Festival is July 14th-17th in Pemberton, BC. You can buy tickets here.