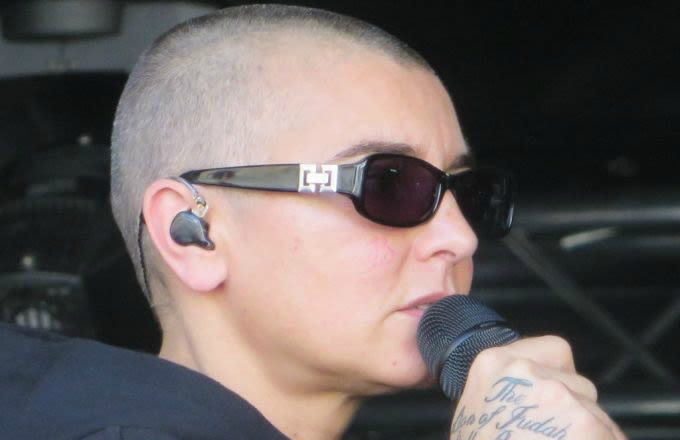 It's been a rough few months for Sinead O'Connor. After being hit with a defamation suit for her Facebook post accusing Arsenio Hall of getting drugs for Prince and threatening to sue her own family for allegedly abandoning her, the "Nothing Compares 2 You" singer is now being searched for after she reportedly threatened to jump off a bridge.
Authorities are on the lookout after family members reported that she was threatening to kill herself, according to TMZ. The Chicago PD department received a phone call alleging that O'Connor told her family about an hour ago that she was planning to kill herself by leaping off a bridge in the Chicago area.
Audio from police scanners revealed the warning to keep an eye out, but they don't appear to be actively pursuing her.
In May, the 49-year-old was reported as missing and "suicidal" after posting cryptic Facebook messages alluding to the custody battle over her 12-year-old son. She went for a bike ride early one Sunday morning and didn't return. She was later found safe and unharmed at a Chicago hotel.