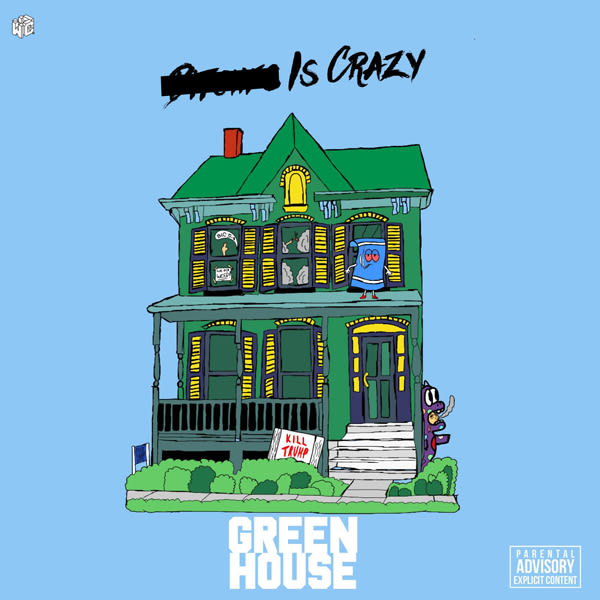 Bitches Is Crazy is a rap game frat of wild Bronx cats that like women, weed, and having a good time, and that shines through on their new EP that's fittingly out on 4/20. Clocking in at 26 minutes, Greenhouse is short and sweet like a bong hit before work. With Hot 97's Ebro playing them on his Beats 1 show, B.I.C.'s grassroots movement is gaining momentum, and if they keep putting out quality projects like this, they'll soon find themselves in the conversation as one of the best rap acts coming out of NYC.
"The green represents our growth, renewal, energy, ambition & the pursuit of the dollar. The EP encompasses all of these elements in the music, bringing bass heavy, ambitious upbeat cuts to the forefront," the uptown crew told us via email.
The tape features production from B.I.C. familiar faces VESA, Saidon, Brandon Thomas, DJ DNA, Drunk Uncle, Money Montage, and Chuk. "I Don't Wanna" is high-energy; "Ricky Ricardo" is a potential hit which showcases their effortless humor; "Leftover Girl" should get some New York radio play; "Life" brings their ability to switch flows to the forefront. This new EP is all about B.I.C.'s underrated versatility. Let them take you on a ride with South Park's Towelie riding shotgun.