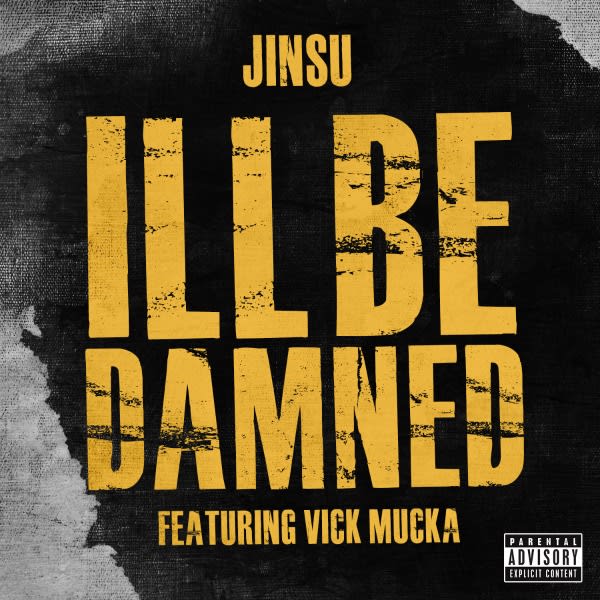 Rhode Island rapper Jinsu drops his new song "I'll Be Damned" today, with a little assist from Vick Mucka. "Niggas was tryna ride the wave, then they fucked around and got wiped out," he raps. "Lord forgive me for my sins, yeah/I'm just tryna pay the rent, yeah/And I just got some work/Tryna turn that to a Benz, yeah." Vick Mucka comes in to drop the second verse, before Jinsu shows back up to finish things out.
Jinsu talked about his inspirations behind the song to Complex. "'I'll Be Damned' is a street anthem, stating what I do when issues that are negative come my way," Jinsu explained to Complex. "From past shit to current events, it don't matter… You got slogans like 'I wish a nigga would.' Where I'm from in Rhode Island, ours is 'I'll Be Damned.'" Jinsu went on to note how he hopes to be part of the new wave of East Coast rappers. "NYC and the whole East Coast is really getting our chance to shine right now," he said. "Young M.A., A Boogie Wit Da Hoodie, etc. We're here to stay and no one is fucking with us. My new project S.L.S. is coming soon and I got some surprises in store."
Jinsu's new mixtape S.L.S.—which stands for Suffer, Learn, Succeed—is on the way soon.
In the meantime, you can stream Jinsu and Vick Mucka's new song "I'll Be Damned" below via AudioMack.