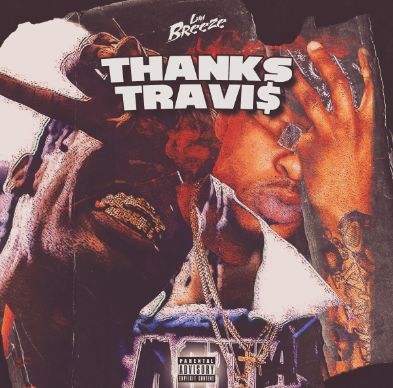 It's been a busy few months for fans of Toronto rapper Luu Breeze. The emcee is still hot off of his latest mixtape, Something In The Shade, which also stemmed the recent and excellent visuals for the song, "Brown Paper Bag". The artist continues to bolster his repertoire with energetic bars on dark, atmospheric cuts.
Meanwhile, Travis Scott has kept his own fans fed through a steady release of new material, including this week's "Hooch". After debuting "Pick Up The Phone", Scott also landed a Beats 1 Radio show, and is preparing to drop his next project, Birds In The Trap Sing McKnight. The album has been in the works for a minute now, and was subject to two notable leaks earlier on in the week. Breeze has took it upon himself to collect these reference tracks, and has now remixed them into new bangers.
Using his own unique voice, Luu hops onto these leaks, repurposing them as Thanks Travi$. Featuring the trippy cut "M.P.R (Money Power Respect)" and the rolling "Shit To Lose", the mini-EP clocks in at just two songs, but leaves listeners with an emphatic impression. For fans of La Flame, the tracks will likely act as a great intro to Toronto's Luu Breeze. Each song boasts the patented warble and adlibs we've come to expect from the rappers, and both embrace the bouncy trap sonics we've been hearing from Travis in the ramp up to BITTSM.
You can stream the tracks below via SoundCloud.