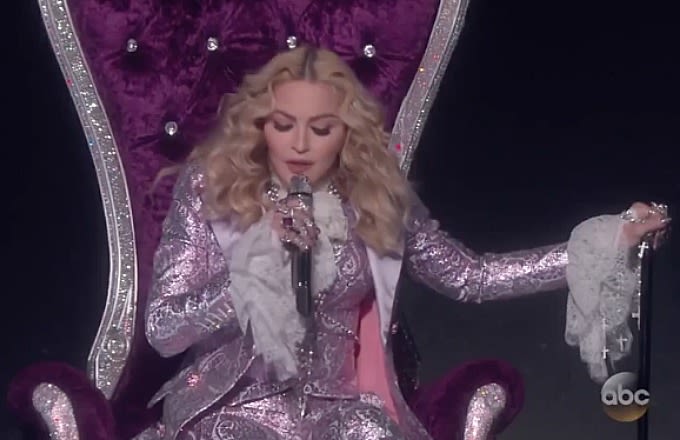 On Sunday night, the 2016 Billboard Music Awards featured the first of what is sure to be many award show tributes to Prince. Unfortunately, the tribute fell flat for many viewers.
The performance primarily featured Madonna, who chose to sing the Prince-penned song "Nothing Compares 2 U," a track most often associated with Sinéad O'Connor. It eventually gave way to a sing-along rendition of "Purple Rain," aided by Stevie Wonder. However, the understated nature of the performance, along with the strange choice of allowing Madonna to fully take the reigns on it, didn't sit well with many Prince fans. A number of them expressed their displeasure with the tribute on Twitter:
BET even chimed in at one point and let everyone know that they plan on making up for Madonna's tribute at the BET Awards on June 26:
The performance faced so much criticism that Questlove, who introduced it with a heartfelt speech, felt the need to defend it:
Clearly, emotions are still running high following Prince's tragic death in April, and many people are still trying to figure out the best way to honor his legacy. You can relive Madonna and Stevie's performance, as well as the rest of the show's highlights, here.