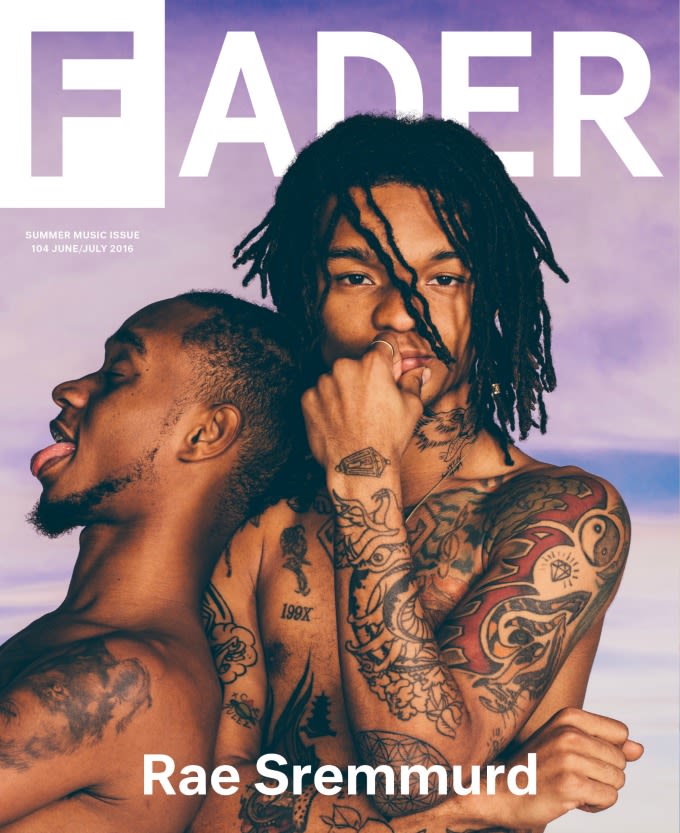 In their new Fader cover story, Rae Sremmurd shut down allegations made by Hot 97's Ebro Darden that they don't write their own raps. "It's such a false statement," Swae Lee said. "Where'd it come from? You pulled it out your ass. If you want to know who wrote my shit, go to my album credits."
Rae Sremmurd's manager Migo thought Ebro's comments are based in an age-gap between the parties. "Ebro's from a whole other generation, which is cool. He probably grew up on Ice Cube." He added that Rae Sremmurd make music "that's familiar to them, music they like to make." The duo's producer, Mike WiLL Made-It, had his own take on the matter: "I don't think Ebro understands what good is."
If you don't remember, Ebro argued with Complex on Hot 97 over our Best Albums of 2015 list because we awarded Rae Sremmurd's debut album, SremmLife, the No. 3 spot on the list.
Swae Lee also opened up about writing the hook for Beyoncé's LEMONADE lead single "Formation." "When I made that Beyoncé hook I was thinking nothing about it," Swae Lee said. Understandably, he confessed to being starstruck by the Queen when she came by to play her new song. "A couple months later, Mike [WiLL Made-It] tells me that Beyoncé wants it. I couldn't imagine! I come in the studio and she's just like, a goddess or something. Just sitting there. This good aura. They played it for me and I'm like, It's a new Beyoncé. She put her own twist on it. She has so much sauce on that song, it blew me away…She freaked it."
The feud between Ebro and Mike WiLL Made-It continued well into 2016 when Ebro took issue with Swae Lee's co-writing credit on the Beyoncé smash. "Co-writers very helpful," he tweeted. "I co-motivate." Just to make sure everyone still knew he disagreed with Complex, he also added that the brothers were "Still not #3."
In the cover story, Rae Sremmurd say their music is really just meant for their fans who "believe in having a good time with people" and to turn all the way up to. "It's a mutual feeling; we all wanna hear this shit. We all wanna feel like this at a party. We all wanna hear these words. We always wanted to do this," Swae Lee explained. Even when the brothers broke down their debut album track-by-track for us, it was clear they had bars for days that were meant to help people have a good time. You can read Rae Sremmurd's full interview with Fader here.