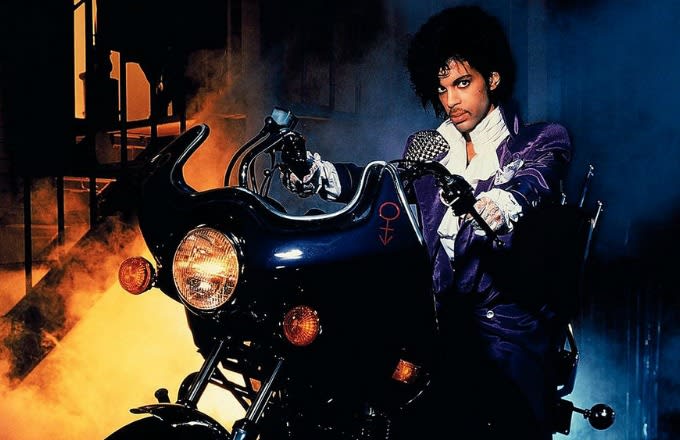 Actress Apollonia Kotero knew Prince very well from working together closely for years, including their co-starring role together in the iconic movie, Purple Rain. On Monday, she posted a heartfelt note to her friend and mentor on Facebook, finally expressing her feelings about his tragic death and the impact he had on her life.
"I miss you so much, the pain is unbearable, making it hard to breathe," she wrote to Prince. "Grief, depression, anger, and loneliness are like those bullies who taunted me in grade school. They have been relentless. My life has been a vortex of rage and despair. Waves of sadness washing away the pieces of my broken heart. My own personal hell on Earth."
She ended the emotional letter by promising to check in with her late friend often before revealing the last thing they did together that made him come to her mind. "Finally surfed today. I thought about you there on the sand. Under the umbrella, watching me. Sand in your fro. Made me smile. I miss you Skipper ❤ Te Quiero mucho, Apollonia."
Earlier this week, Apollonia made her first public appearance since Prince's sudden passing when she attended the Samuel Goldwyn Theater for the Purple Rain celebration and panel discussion presented by the Academy of Motion Picture Arts & Sciences in Beverly Hills. She was joined by cast members Jerome Benton and Jill Jones, writer/director Albert Magnoli, and producer Robert Cavallo.
During the panel, she recalled her Purple Rain audition and told the crowd, "I was the last person they saw for the audition [to find the Vanity replacement]. Later I learned they were flying me to Minneapolis to meet Prince, who takes me out for a ride in a purple limo. He was very reserved and shy. I'm like Chatty Cathy. The next day we do an audition at First Avenue. I wore black spandex and a metal mesh blouse. Later there's a knock at my hotel door and it's Chick from his security team: 'The kid likes you. Play it cool.'" You can read Apollonia's full note to Prince below.