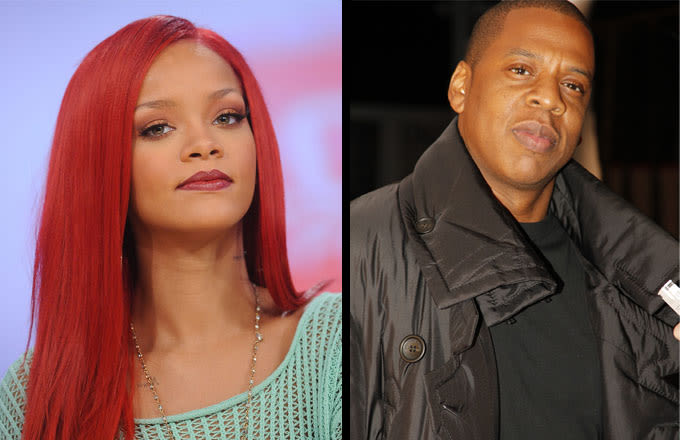 While Rihanna works to build her fashion empire, a Nigerian concert promoter is looking to throw a wrench in her plans. The "Bitch Better Have My Money" singer and Jay Z's Roc Nation are being sued for allegedly banking six figures from a concert that never actually happened.
Chris Ubosi filed a lawsuit in Manhattan Supreme Court on Monday alleging that he and his company, along with local promoters in Lagos, were stiffed out of $160,000 after Rihanna was due to perform back in May 2013, the New York Daily News reported. Roc Nation, however, says Ubosi was scammed and that Rihanna was not the person they were talking with about the supposed concert.
"Rihanna, Roc Nation nor anyone associated personally or professionally with either party was in contact with this person," a rep from Roc Nation told Complex. "Unfortunately this person was scammed. Rihanna nor Roc Nation collected any money for this event."
Ubosi says he agreed to pay $435,000 for a 65-minute show at the popular Eko Hotel and coughed up the $160,000 in advance. When the concert was pushed back to July, a new date still hadn't been set several weeks out, so he decided to cancel.
By the looks of it, those Nigerian advance-fee scams have made their way from your grandmother's email to large scale events.