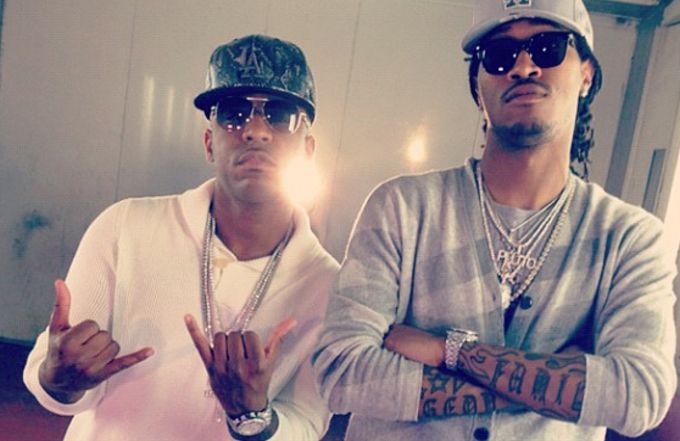 Another day, another lawsuit filed against Future.
According to TMZ, producer/rapper Rodney Ramone Hill, Jr., better known as Rocko, is going after Future for allegedly breaching a contract made five years ago. Rocko, who is the founder and owner of A1 Recordings, says he signed the Atlanta rapper on the condition that A1 would make his first six albums. Future later landed an Epic Records deal, which came with hefty advances worth millions.
Rocko says in the suit taht his initial deal with Future entitles him to 25 percent of those advances, as well as 20 percent of Future's earnings made from endorsements and concerts. It's a sum that surpasses $10 million.
It's just another instance that shows how money can mess up a relationship. Since signing him in 2011, Rocko has consistently taken credit for discovering Future, who was previously known as Meathead the Future. He also credits himself for teaching the rapper about the ins and outs of the business.
'[Future's] my little brother," Rock told The Village Voice in 2013. "You don't want family to get the wool pulled over their eyes so I'm teaching everything that I know. [As a result] he's seen a lot and he's seasoned. He been rapping since before I got my hands on him."