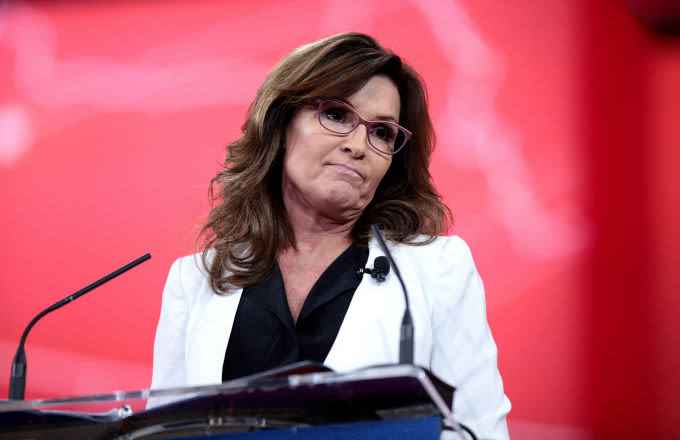 For reasons not entirely clear, Sarah Palin has responded to fellow Donald Trump supporter Azealia Banks' recent Twitter screed against her. In typical Palin fashion, the exact meaning of that response appears to have stealthily disappeared into a blur of on-brand incoherency. Banks' original series of tweets, as reported by Mic, were posted on Sunday and appeared to be in response to a satirical article from Newslo in which Palin was (satirically) quoted as saying:
"I'm telling you, I've been saying it for years, but nobody's listening—slavery wasn't forced onto African-Americans, they accepted it willingly."
Banks responded with publicly theorizing that Palin should "have her hair shaved off" before getting "headfucked" by a "black dick," expressing concern over Palin's comments on slavery in the aforementioned satirical article. Though the tweets in question have since been deleted, Mic managed to grab some screenshots:


On Tuesday, Sarah Palin took to Twitter to deliver her response to Banks' deleted tweets and, well, perhaps we should just let that response speak for itself:
There are, of course, a lot of things to unpack in that response. The response's greatest flaw, however, may be the fact that it even exists at all. Azealia Banks, as anyone who's ever spent even a brief time on Twitter can attest, is known for her headlines-crashing Twitter feuds and apparent trolling attempts. Much like her newly minted BFF Donald Trump, Palin actually takes the time to respond to (admittedly disgusting) stuff like this because that's very likely the only way to keep the relevancy vaguely stoked. When the world of actual politics fails you, just hop into a Twitter beef.