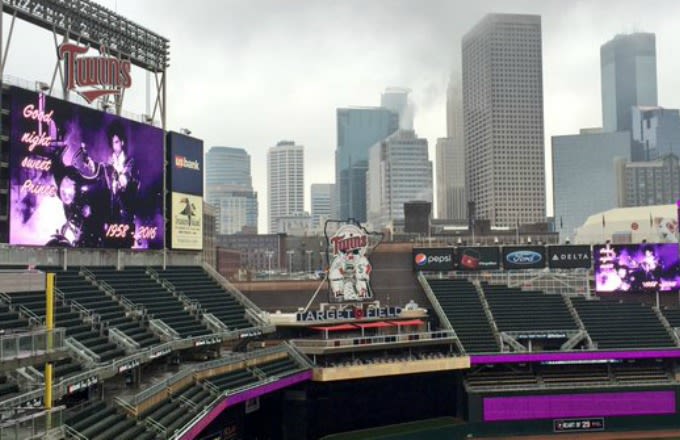 Shortly after the news about Prince's death broke today, the Twins honored the legendary artist by adding touches of purple throughout Minnesota's Target Field. They also put a photo of Prince up on their Jumbotron along with the words, "Goodnight Sweet Prince," and a rep for the team revealed that the team is likely going to honor Prince during their next home game.
"I'm sure [our tribute] will include a lot of Prince music," the rep told TMZ Sports. "I don't know if it'll happen, but we're talking about instead of a moment of silence, having a moment of sexy."
The Twins obviously weren't the only ones in the sports world to pay tribute to Prince today, either. Twitter and Instagram are filled with posts from pro athletes appreciating the legacy Prince left behind (even Carlos Boozer put up a post, despite this). Check out some of the tributes from around the sports world below.
Send all complaints, compliments, and tips to sportstips@complex.com.