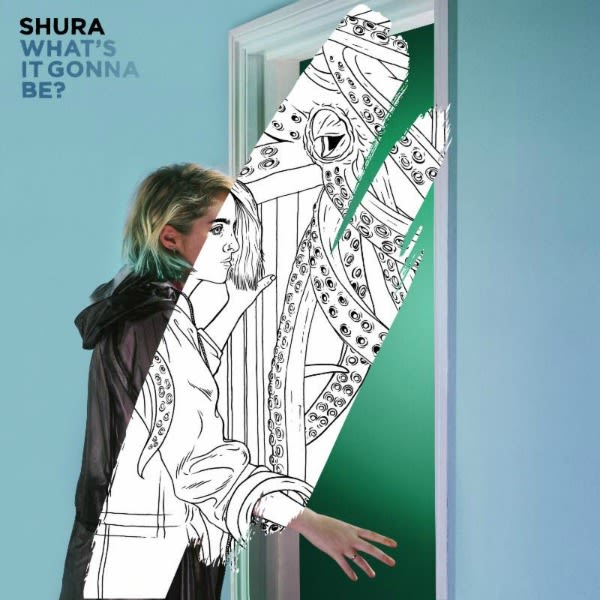 Shura has an obvious gift for writing spellbinding pieces of pop and showcases her talent once again on "What's It Gonna Be?" The track is the latest glimpse of her forthcoming debut album and supplies a party room full of euphoric melodies and shimmering throwback production. In true '80s fashion, the uplifting song's lyrics contain a darker underbelly of suspense with a "will we or won't we" message that feels fated to soundtrack a John Hughes remake starring the Brat Pack. The song's soaring, sunny disposition co-produced by Greg Kurstin (Adele, Beck, Sia) makes it an easy one to vibe to this summer with Shura's intuition for sticky hooks creating another confection that easily melts in the ears.
"This record is about fancying someone and maybe having a kind of connection and realizing that it's probably not gonna happen," Shura told Annie Mac on BBC Radio 1.
The track is part of Shura's long-awaited debut album, Nothing's Real. The release has been such a long time coming that Shura even made a website to commemorate the occasion at hasshurafinishedheralbumyet.com. "It's going to come out when it's perfect to my ears, not necessarily everyone else's," Shura told us about the prolonged wait for her debut when we spoke with her back in 2015. Thankfully, the album is finally scheduled to arrive July 8 on Interscope. Listen to her latest track "What's It Gonna Be?" below and revisit our conversation with Shura about her debut album here.