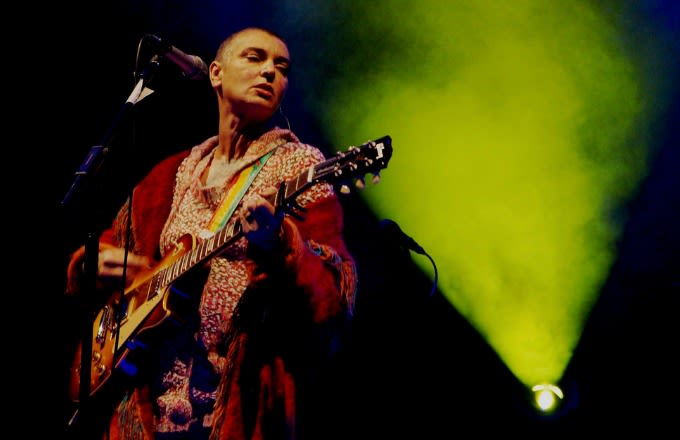 Sinead O'Connor has reportedly gone missing and is at risk of suicide, according to TMZ. O'Connor went for an afternoon bike ride Sunday in Wilmette, Illinois, and when she had not return home from her bike ride, the police were called and have been searching for her ever since.
She was last seen on a Raleigh motorized bicycle with a pink basket and wearing a black parka, black leather pants, and a sweatshirt that reads "Ireland" on the back. A police report has classified O'Connor as "missing suicidal."
Last year, O'Connor shared several unsettling posts on Facebook that suggested she had plans to harm to herself. "I don't matter a shred to anyone. No one has come near me. I've died a million times already with the pain of it," she wrote. Her posts prompted authorities to locate the singer and give her "medical assistance." O'Connor posted again on Facebook from the hospital pleading with her family to visit her and love her. Days later, she seemed to be doing better and shared positive, healing notes on Facebook with her fans.
Earlier this month, O'Connor returned to Facebook after Arsenio Hall hit her with a defamation lawsuit for $5 million in damages. She immediately shot back by telling him to "suck my dick."
The Wilmette Police Department did not immediately respond to Complex's request for comment, but they have released an official statement confirming a concerned caller contacted the police regarding O'Connor's well-being before adding that "no other information is available at this time."
Police asked to check on Sinead O'Connor in Wilmette, Illinois after report of her vanishing. Here's news release: pic.twitter.com/Fx19iPslP7

— Jesse Hamilton (@JesseJHamilton) May 16, 2016