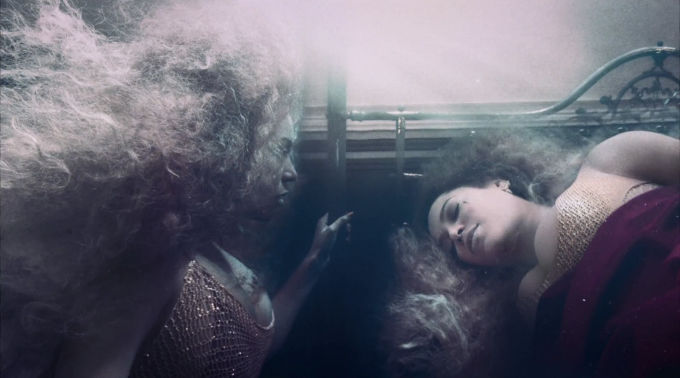 Beyoncé's Lemonade is a phenomenon. All 12 of the album's songs have charted on Billboard's Hot 100—breaking a record previously held by Taylor Swift. The buzz from the rumors it started about Bey and Jay's relationship have only recently settled down from San Andreas-level reverberations. And bloggers are still cleaning up the mess they made while rushing to write thinkpieces about the album. The power that Beyoncé wields means that everyone involved in the production of Lemonade is feeling the blessed after effects.
This includes the designers whose clothing and accessories are featured in the film. We caught up with six of the names behind key looks in the film, who tell us how the placement came about, their reaction to finding out Beyoncé was interested, and what's happened in the two week since its release and their brush with stardom.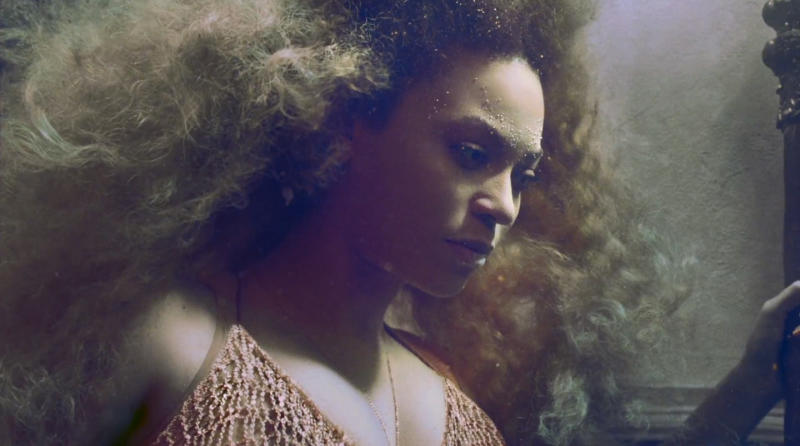 Natalia Fedner, whose dress appears in the underwater lead up to "Hold Up," tells Complex that getting to be a part of Lemonade "felt like winning the fashion lottery​." Fedner, who immigrated from the Ukraine at a young age, says that the call from Bey validated all her work. "I know I am living the American Dream, and the 5 year old refugee from Ukraine inside of me is smiling really big right now.​"
Fedner was one of the few designers who actually knew that there was a project in existence that she might be a part of it before it launched. That's about as far as her knowledge went, though. "I heard about Lemonade when everyone else in the world did, and I secretly hoped that's what I had worked on," she says.
She says the impact has already been huge. "I was on 'Entertainment Tonight' being hailed as a 'designer to watch,'" she says. "Articles were coming out from major publications complimenting the top and naming it as one of the best looks featured in Lemonade. Several of the boutiques I'm currently in started calling and asking to place advance orders and see what I had in my atelier at the moment for purchase. Stylists called to see what they could pull right away for their current shoots with other celebrities."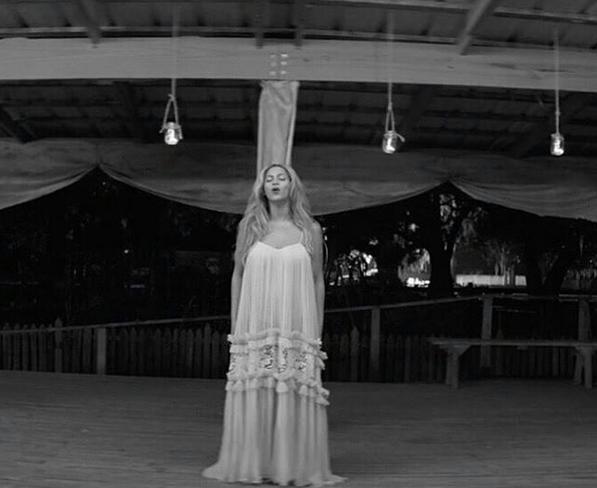 Maria Lucia, whose dress appears during "Freedom," says that although celebrities have worn her designs before, Beyoncé is on a whole different level. "Beyoncé's style and her fashions get so much attention whether it is an award show, a concert stage, a red carpet or a music video—nothing goes unnoticed when it comes to her star power," she says. "This is a validation and encouragement for me and what I do in a way."
Lucia says that there was a bit of misdirection from Beyoncé's camp. "I sent a different dress to Beyoncé though my publicist a few weeks ago at her stylist's request," she explains. "I never heard back, but when Lemonade came out I saw another dress called Meteora on Beyoncé. The stylist got it from L.A. press showroom apparently, and the rest is history."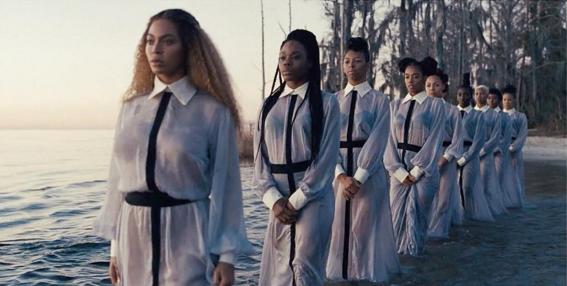 Daniele Carlotta, who designed a dress that appears during "Love Drought," says that seeing Beyoncé in the dress is "such an honor." She also touches on the secrecy surrounding the project, explaining that she dressed Bey for a completely different event and didn't know her design was in Lemonade until it aired.
The piece is one of Carlotta's signatures—and a dress that has always sold well—but it's still feeling the Bey Bump. "Since the visual film was broadcast, requests for this gown have definitely increased," she reports.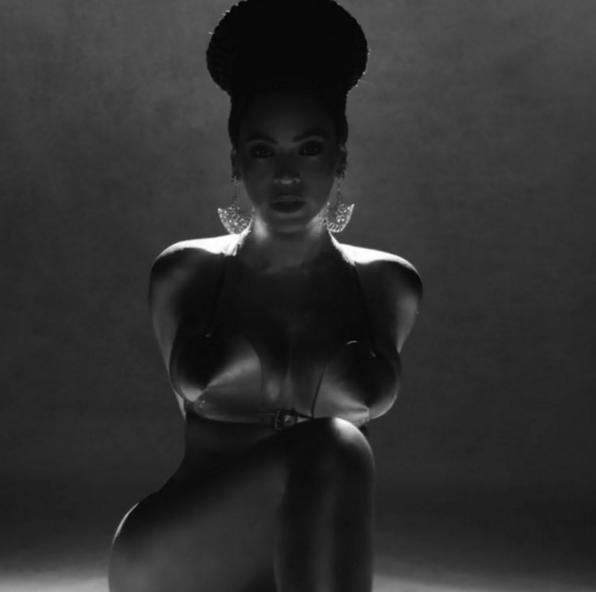 Zana Bayne designed the infamous "Bullet Bra" that appears during "6 Inch," and has been working with Beyoncé since 2012. The singer also wore her leather designs during her Super Bowl performance this year. "She's a pop star who really delivers important cultural dialogue, while also creating innovative music that is always entertaining," Bayne tells Complex.
Despite working together for years, Beyoncé still kept info about the project under wraps. "We actually worked on custom harnesses for 30 of Beyoncé's dancers back in December while they were filming Lemonade in New Orleans, and those appear in clips during the film, but the moment with the Bullet Bra [during "6 Inch"] was a complete surprise to us, as it was actually sent to set from our Los Angeles showroom without us knowing.​" Crafty, Bey.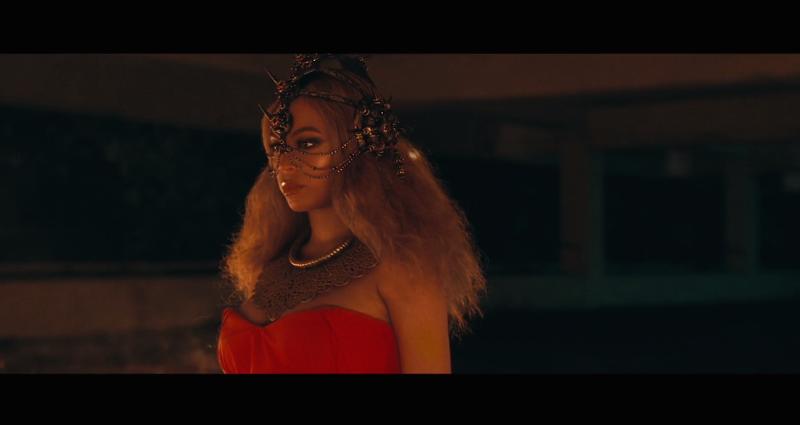 Malakai, whose jewelry appears in "Don't Hurt Yourself," says that being in the video has definitely raised the profile of his brand. "I cannot tell if sales were impacted, but I do feel more visibility to the brand," he says. "I think it is a bit mysterious, so many were not aware it was me, but the image has planted a seed."
Regardless of the attention it's brought him, Malakai says having his work in the video was a big accomplishment on a personal level. "It's always a honor to be a part of an iconic moment," he says, "especially with social and activist implications. I thought the video was high-level creativity and was proud to see my creations be a part of a piece of that caliber."
Malakai sent the jewelry over in full faith. "I had no idea what it was for, I just knew 'secret project in New Orleans,'" he says. "I love New Orleans, so I had a feeling it would be good."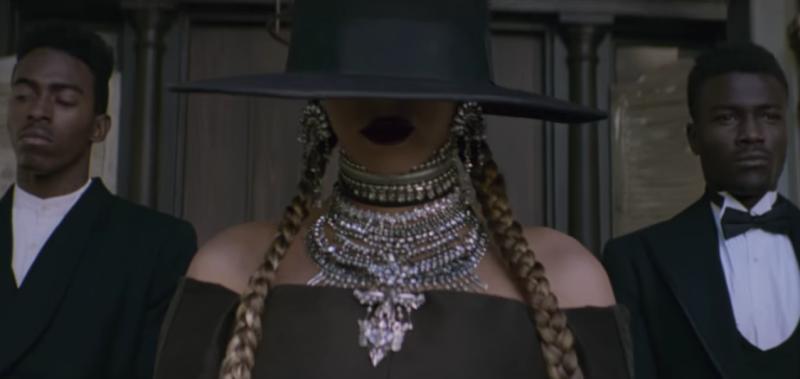 Baron Hats, whose custom headwear appears during "Formation," says that the piece you see in the video is actually just a sample. "We gave them [the hat] just so they could see what we could do," Baron Hats owner Mark Mejia says.​ "When we asked for it back, they said she wanted to use it for a video."
Meija was right to oblige when the Queen asked. He says he's been receiving ample press from it. "People have responded really well to the hat," he says. "They've already called us asking if it was made by us.​"