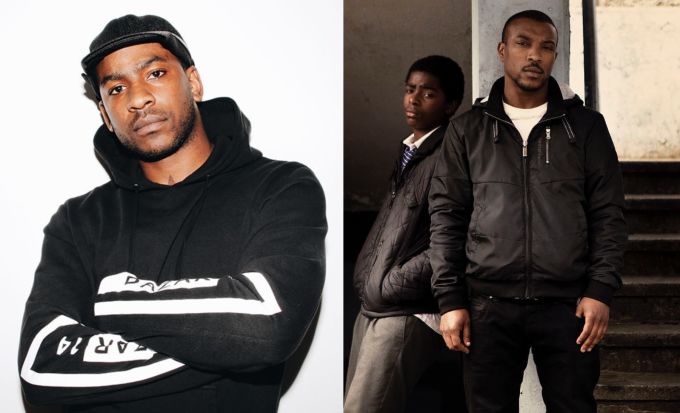 We know that Top Boy is very close to returning in some form, but we're still not sure where and how.We do know that Drake is lending his support in getting it made, but now it turns out another big name artist is also involved: Skepta.
In his interview with Zane Lowe on Beats 1, BBK MC brought up that he was helping out. "We wanna do bigger things than just our crew. Even with the Top Boy series and Ashley Walters," he told Lowe. "Them two have been working closely and I've been making sure on the creative direction wave with Drake about the series, just making greatness with it. The whole style what's going on in London, the sound. Everything about it is real, it's an actual thing that actually happened and deserves to be on the turner. It's time."
Obviously the friendship between Drake and Skepta is well documented. And if Drake is working on the show, it's a good idea for him to ask SKepta for his input — because no offence to Drizzy, but we reckon Jospeh Junior knows what the streets of Londons are like a bit better than he does.
We already know Skepta is a fan of the show. We we interviewed him last year for his acting debut in the film Anti-Social, he said the show was the best portrayal of London he'd seen on-screen — but also mentioned that he wouldn't have wanted to act in it for fear of typecasting.
He's what Skepta said in April 2015:
What film do you think captures London the best?

I like Top Boy, even though that's not a film. I think it's is a good representation on what's happening in London…

Would you have worked on that?

No. No I wouldn't. Just because I think that's what everyone would expect me to do. Even though I played this role in Anti-Social, you can see by the poster it's not concentrating on some black rudeboy thing. This is a smash-and-grab movie! It's marketed completely different. But Top Boy is a straight road thing that would put me into that box.
Listen to the full interview: