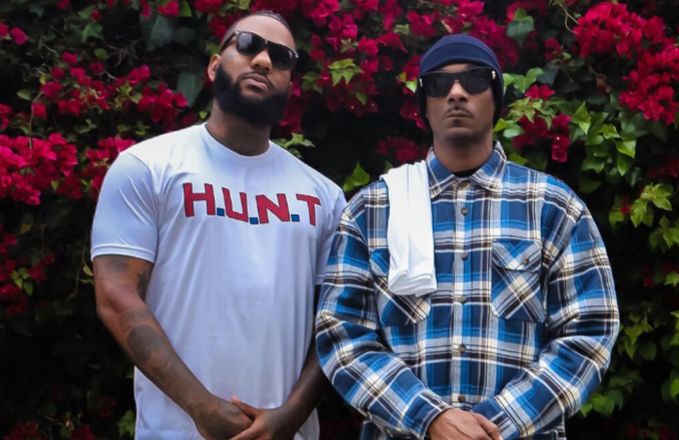 About a week after Snoop Dogg and The Game hosted a peace rally in Los Angeles, the rappers have reunited for another effort that aims to curb violence in the city. They're calling it "Time To Unite: United Hoods + Gangs Nation."
The event went down Sunday in a South L.A. community center, where Snoop and The Game hosted a town hall style meeting for the Crips, Bloods, and other gang members to discuss ways they can make the area safer.
"I want to extend the invitation to all […] GANG LEADERS from every hood in our city as well as the surrounding cities […] to have the much needed conversation amongst ourselves about our influence on the youth in our respective neighborhoods & how we can serve as better role models to them & the brothers we stand beside daily," The Game wrote on Instagram.
Nation of Islam leader Louis Farrakhan was also expected to attend the summit.
The Game and Snoop, both South California natives, have become increasingly vocal about the widespread violence in the city and its effect on the minority communities. Following their peace rally—Operation H.U.N.T.—earlier this month, the rappers/activists held a press conference with L.A. Mayor Eric Garcetti and LAPD Police Chief Charlie Beck to discuss public safety as well as the relationships between minorities and the police department.
The cause is noble and more important than ever, but if The Game wants to truly serve as a better role model, he may pay some mind to his new mobile app called "Block Wars"—a virtual reality game that's full of drug dealing, guns, and robbery.