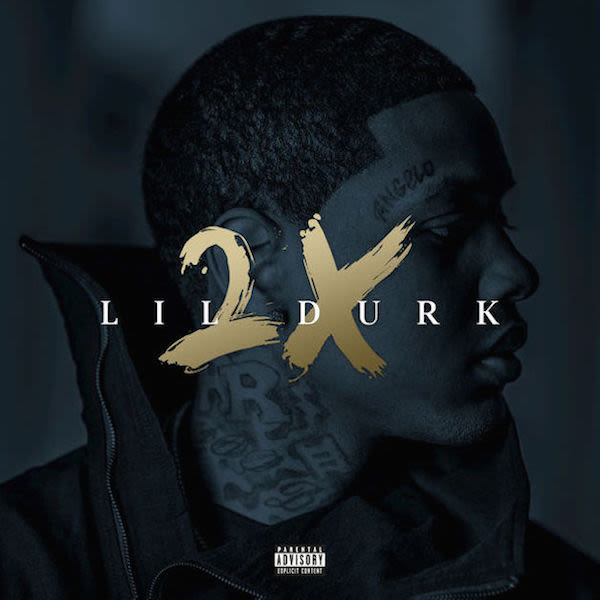 It's been over a year since Lil Durk released his debut album, Remember My Name. Since then, the Chicago rapper has come through with a number of singles as well as his highly successful 300 Days, 300 Nights mixtape—which was enough to hold fans over while they patiently waited the release of his sophomore album, Lil Durk 2X. And now, after several delays and push backs, the wait is finally over.
Lil Durk 2X was released on Friday and is available for streaming as well as purchase. It's a solid follow-up to Remember My Name, as Lil Durk flexes his muscle with better beats and a slew of big-name features like Young Thug ("So What"), Ty Dolla $ign ("She Just Wanna"), Future ("Hated on Me"), and Yo Gotti ("Money Walk"). The album also includes the sentimental "My Beyoncé," the 3D3N track featuring Lil Durk's rumored girlfriend, Dej Loaf.
The production and cameos are a big improvement from the 23-year-old's debut release; so it's not surprising that Lil Durk 2X was promoted from a free mixtape to a full-fledged album.
"I want to get a big tour off [the album]," Lil Durk recently told Inverse. "I've got a lot of potential hits on there—go number one. Instead of just dropping it, I want to drop it and be like, Oh, my shit went gold or 'My CD went top 10' and shit like that. That's the goal."
You can download Lil Durk 2X on iTunes and listen to it below.