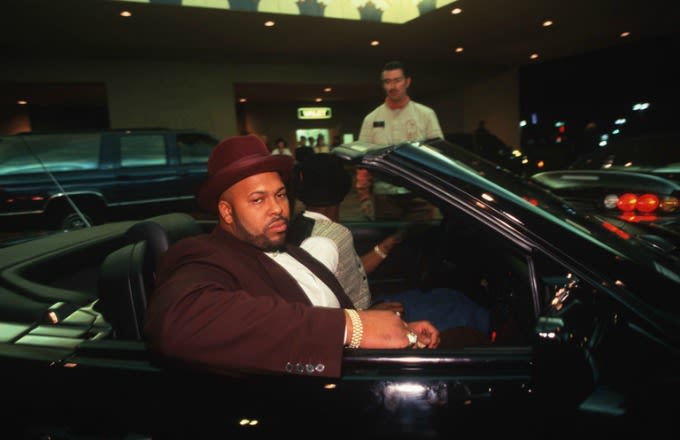 Record producer and music mogul Suge Knight is suing Chris Brown and the owners of Los Angeles' 1OAK after being shot several times at the club at a party that was hosted by Brown back in 2014. According to Billboard, The lawsuit filed in Los Angeles Superior Court Monday blames Brown and 1OAK for the shooting by not having adequate security and allowing an armed individual to enter the venue.
Back in 2014, Knight attended a pre-party ahead of MTV's annual Video Music Awards at the famous L.A. Club. Knight survived gunshot wounds to the abdomen, chest and left forearm. The Death Row Records co-founder has cited complications from those injuries, including a blood clot, in court appearances on an unrelated murder charge.
Then, Knight was involved in a fatal hit and run where he ran down two men and killed one. His attorney argued that his reaction to flee was a result of fear from the 2014 shooting. Knight has been convicted two times and is currently awaiting trial for the car accident. However, Knight also claims that the shooting left him with medical complications, including a blood clot. It's not known how much money Knight is seeking through his lawsuit, but he does want the defendants to pay for his past and future medical expenses as a result of the shooting.
The problems keep piling up for Brown who in the last week was reportedly sued by his manager, Mike G, who claimed that Brown brutally beat him. Today, there have been reports that Brown's tour manager suddenly quit her job after he threatened her while on drugs. A similar complaint was also allegedly made by one of Brown's tour production managers. Although Brown responded to reports about Mike G's claims of abuse, he has remained silent on the reports about his tour manager and the newest lawsuit from Knight. Brown's representative did not immediately respond to Complex's request for comment.