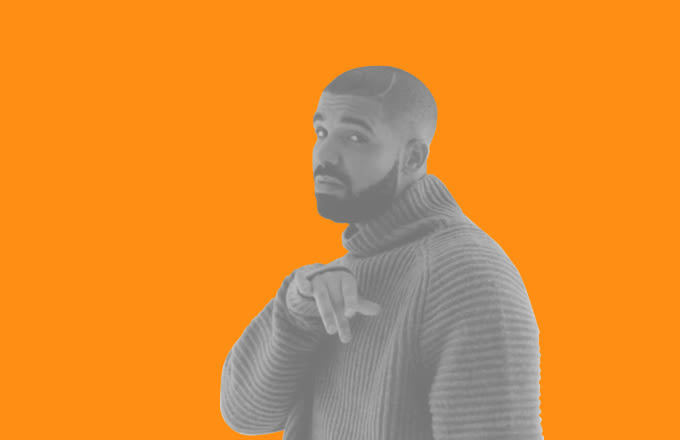 That Drake guy doesn't take breaks. In the years since he Trojan horsed himself into the game as a Young Money sidekick, he's only gotten busier—even during his downtime. This is a list of the best Drake songs, and last year alone he released approximately 30 contenders. And of course, last week, 20 more were entered into competition.
If he retired today, Drizzy would leave (at least) 50 legendary songs in his wake, and he's only on album number four. Toast to Aubrey Graham for turning the game upside down with a catalog that both plumbs the emotional depths of hip-hop and soundtracks the triumphant peaks of growing with your friends. These are Drake's 50 best songs, ranked. U with us?
Nicki Minaj f/ Drake and Lil Wayne "Truffle Butter"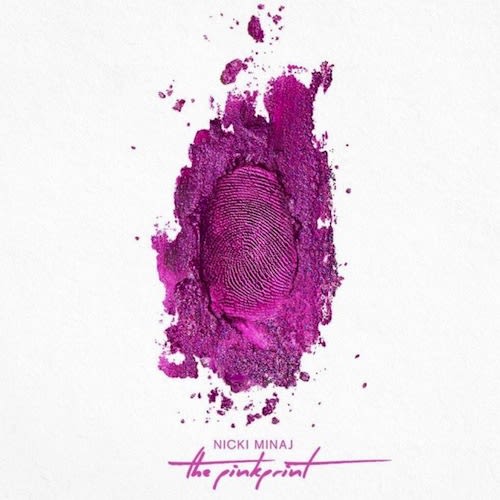 Album: The Pinkprint
Producer: Nineteen85
In 2016, Young Money isn't the powerhouse that it used to be. Drake is in the top tier of the rap game, but seems to be more focused on cultivating OVO Sound talent. Lil Wayne is embroiled in legal issues with Birdman, which has strained the label; Nicki Minaj is in a serious relationship with Drake's adversary Meek Mill. Successful and entrepreneurial as ever, she's also focusing on the other money-making opportunities on her plate, like her upcoming ABC Family sitcom. With Young Money a shell of its former self, it's bittersweet to look back on their last real triumph together, "Truffle Butter." The bonus track from The Pinkprint is an infectious banger, with Wayne, Drake, and Nicki all opening their verses in the same way as one last show of solidarity before the wheels came off. —Zach Frydenlund
Drake "Weston Road Flows"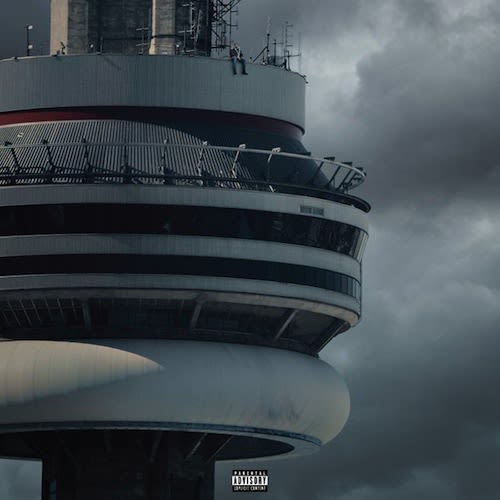 Album: VIEWS
Producer: Noah "40" Shebib, Stwo
Drake's latest album, VIEWS, has probably received more negative feedback than any of his other projects, but there's no denying that "Weston Road Flows" is exemplifies the Drake and 40 sound that so many have come to love. Backed by an amazing sample of Mary J. Blige's classic "Mary's Joint," Drake offers probably the best rapping on VIEWS, with standout punchlines and a steady flow. "Shout out to KD, we relate, we get the same attention, it's raining money, Oklahoma City Thunder, the most successful rapper 35 and under, I'm assuming everybody's 35 and under"—that's the Drake we know and love. — Zach Frydenlund
Drake f/ Kanye West, Lil Wayne, and Eminem "Forever"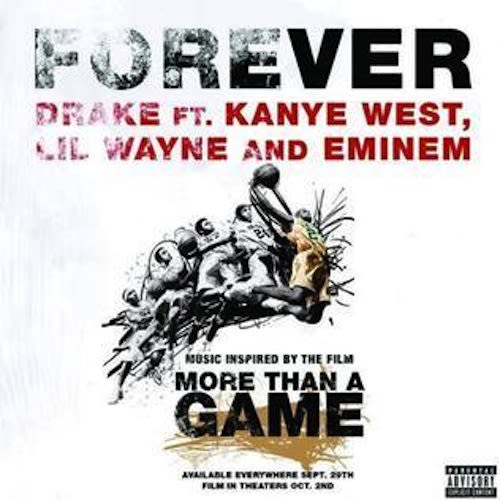 Album: More Than a Game Soundtrack
Producer: Boi-1da
"Last name ever, first name greatest." With that line, Drake announced his show-stealing verse on "Forever," a song ostensibly about LeBron James. On a track that featured three of the biggest rappers ever, Drizzy managed to hang with them all from the start. The song comes together around his verse and Drizzy's virtuous lothario act in the chorus, an act that he's perfected over the years. Over the blaring horns of Boi-1da's production, Drake introduced himself to the masses that had slept on So Far Gone. After this, there was little left to the imagination as to whether or not Drake's gonna get this shit forever, man. —Luis Paez-Pumar
Drake "Over"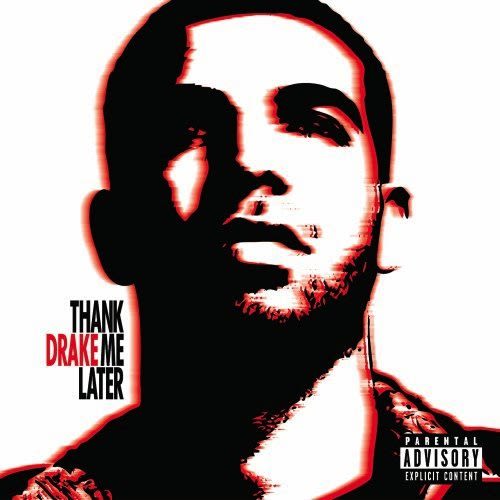 Album: Thank Me Later
Producer: Boi-1da, Al-Khaaliq
"Over" may be the best example of Drake's hashtag rap, a style that got old quick but could still provide a hearty laugh when deployed right. In front of an orchestral score and a marching band-style snare, Aubrey drops some of his most memorable lines, hitting up Jada Pinkett, Ebert and Roeper, and Rosetta Stone. It's an extravagant, and infectious, song. The lead single from Thank Me Later, "Over" showed the world (all the way to No. 14 on the Hot 100) that Drake had the skills to crossover to the mainstream, all just by doing his own thing. —Luis Paez-Pumar
Drake f/ Soulja Boy "We Made It"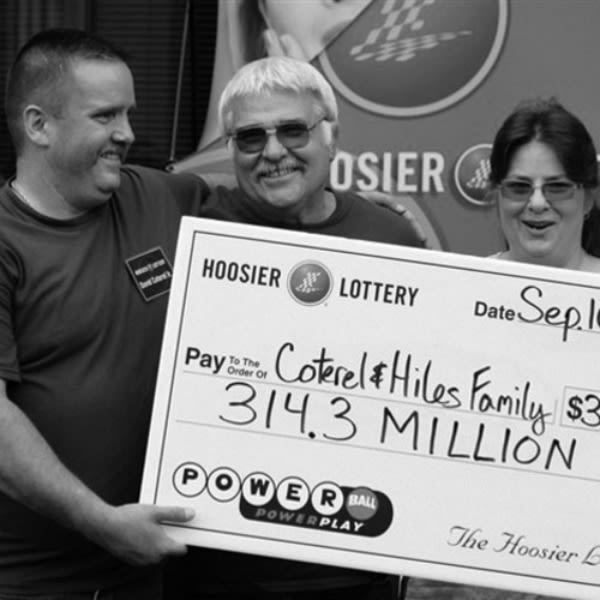 Album: N/A
Producer: Purp Dogg
Soulja Boy, as influential as ever, helped Drake reach new heights of bravado on the 2013 loosie "We Made It Freestyle." You'll forever remember the song because it would've soundtracked whatever insane vulgarity you got into on New Year's Eve that year. (The song reached the web on Dec. 28.) The enormous volleys of bass from teenage producer Purp Dogg, the Kenny Powers shit talking, the woman who works at the Walgreen's head office who gives excellent head, the dramatic pauses before the title is announced again and again and again—this is a special moment. Emotionally credible, too. When Soulja Boy raps, "Never was supposed to have shit, now my life is lavish," try not to shed a little tear. —Ross Scarano
Drake "Underground Kings"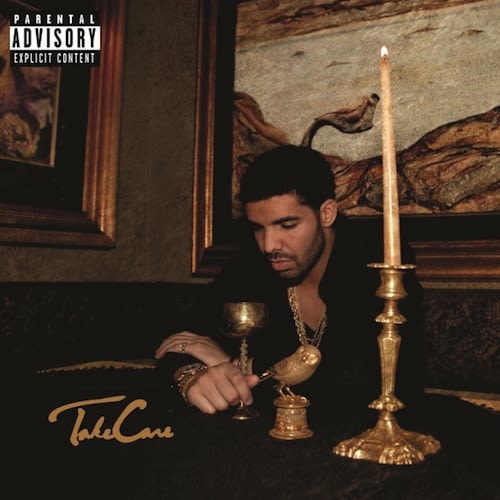 Album: Take Care
Producer: T-Minus, Noah "40" Shebib
Drake's rise serves as the main theme of "Underground Kings" as he looks back on his mixtape days (and yes, those Acura daysm too). If there's one thing that he's never lacked, it's confidence in himself, and few songs in his catalog tackle his ascent like he does here. Plus, nowhere else do you get to hear the hilarious but addictive vocal inflection that he does when he spits "I'm getting back to my ways." —Luis Paez-Pumar
Drake f/ Bun B and Lil Wayne "Uptown"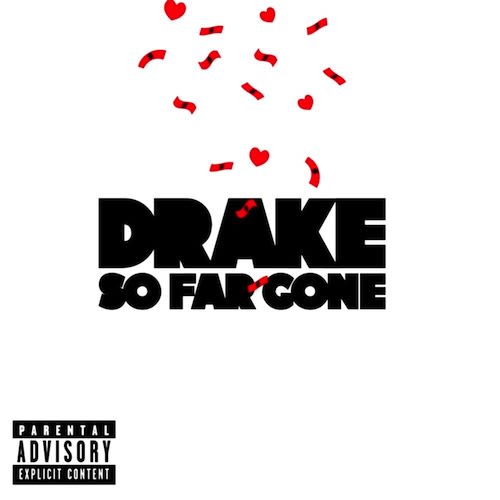 Album: So Far Gone
Producer: Boi-1da, Arthur McArthur
For a guy from Toronto, Drake was getting the Houston sound oddly spot-on in 2009. On "November 18th" he hit the DJ Screw sound over the head, creating one of the greatest lean sing-a-long songs of the last 10 years. But on "Uptown," he hit on something different; the less drugged-out side of Southern rap. An organ-backed beat gets treated by Drake with a syrup-slow flow, and a Bun B assist, which, for Drake, essentially acted as a Houston rap visa. Wayne's verse here does Drake a solid, and rounds out the almost six-and-a-half minute song, a mixtape track with an absurd amount of depth that merits repeat listens. —Foster Kamer
Drake f/ Lil Wayne "Ransom"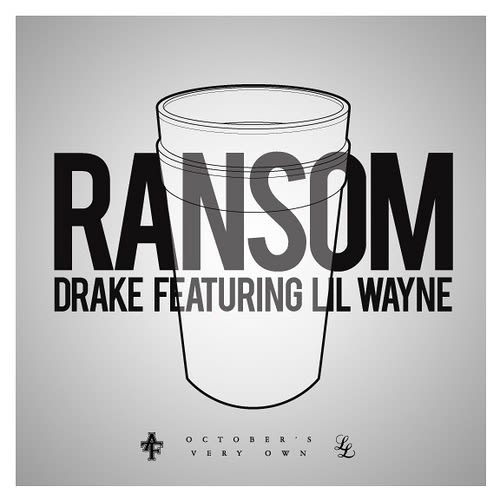 Album: N/A
Producer: Boi-1da
For a lot of people, this was the "Oh, that Drake kid I've been hearing about can actually rap" moment. The styrofoam cup-adorned single cover hit NahRight and a star was born the moment he and Wayne started trading bars over the frantic Boi-1da beat. Between Drake's Blue's Clues reference and Weezy rapping the alphabet, you'd be hard-pressed to find the frequent collaborators having more fun on a track. —Ernest Baker
Drake and Future "Jumpman"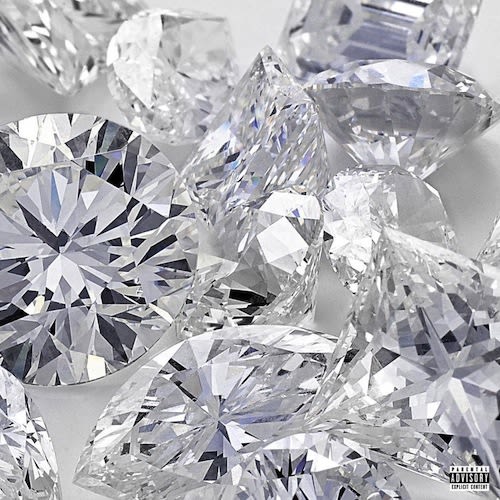 Album: What a Time to Be Alive
Producer: Metro Boomin
"""Jumpman, jumpman, jumpman…woo!"" The breakout hit from Drake & Future's ""What A Time To Be Alive"" project, described by some as the duo's ""Young Thug song"", could easily be categorized as a gimmick track if it wasn't for the many quotables and grooving Metro Boomin' production.
Drake and Future trade off verses with Drake even getting in an obscure diss to Meek Mill with ""Chicken fingers, french fries for them hoes that wanna diss"" referencing this Tweet (hyperlink: https://twitter.com/Whataburger/status/627129622086352897?ref_src=twsrc%5Etfw ) from Whataburger (thanks Genius hyperlink: http://genius.com/7835029 )playing on Drake's infamous ""Trigger fingers turn to Twitter fingers"" from ""Back to Back.""" —brokencool
Drake f/ Lil Wayne "Ignant Shit"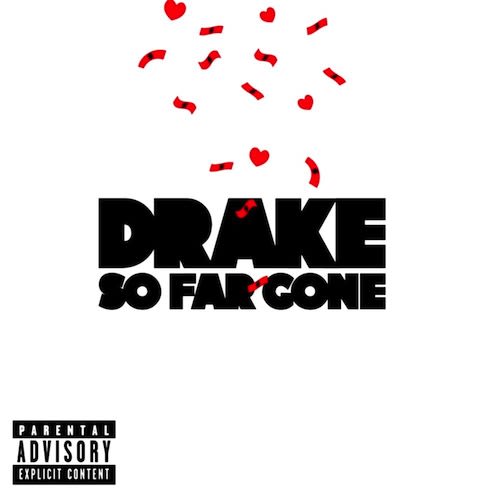 Album: So Far Gone
Producer: Just Blaze, Eric Hudson
"Young Angel and Young Lion" lend verses to the Just Blaze and Eric Hudson produced track from Jay Z's 2007 release, American Gangster. Drake is charmingly goofy on this song—"A migraine, take two Excedrin"—and like his sensei Wayne would, he laughs at his own joke about his song being your girlfriend's "waking up ringer, or alarm or whatever." Then there's the final sendoff in the form of a quirky shout out to the Dark Knight's villain: "Rest in peace to Heath Ledger, but I'm no Joker/I'll slow roast ya, got no holster." —Myles Tanzer
Drake "Draft Day"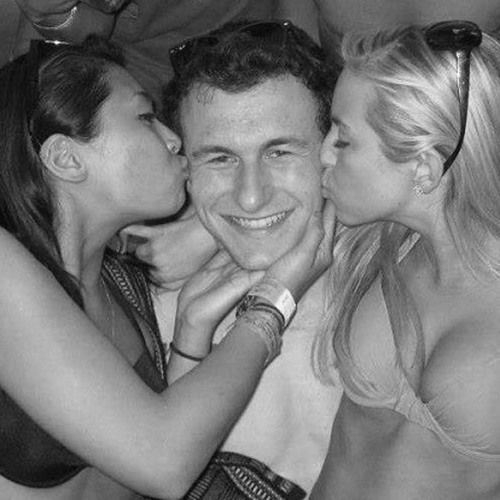 Album: N/A
Producer: The Fam, Boi-1da
Skating across a Lauryn Hill sample like he's auditioning for tea at her home, Drake sounds cool and cocky on "Draft Day," the most casually arrogant display of rapping ability he's ever recorded. In the first few lines he alludes to conversations with god and in but one of many #peakDrake moments, dubs himself the heavenly father's "darkest angel, probably." (He's not willing to commit to the part—there could be someone with a slightly colder heart.) From there, he's blowing his horn in every direction: Jay Z, Kanye West—even Chance the Rapper, for no good reason, gets oh so rudely glanced at. He revisits and modifies the central boast of "Headlines," the one about catching a body:
Know some Somalis that say we got it Wallahi
Get us donuts and coffee, we'll wait for him in the lobby
And I gotta tell him chill, Sprite got me on payroll
Let that man live, they say "Okay, if you say so"
What was once an earnestly offered threat is now a slick joke about endorsements, and anyway, bodies can be laid to rest in the booth and there's so much more shellfish to try. —Ross Scarano
Drake f/ Lil Wayne "Miss Me"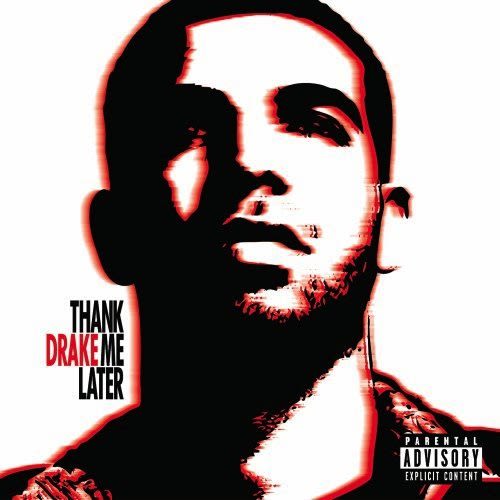 Album: Thank Me Later
Producer: Noah "40" Shebib, Boi-1da
When you heard Drake had song called "Miss Me," you'd might have thought it was about to be one of those "emo" songs, but this is far from it. One of Drake's most celebratory records, we find Drake in the strip club in the city of the purple Sprite "stacking dollars to the perfect height." He even invites big name strippers like Maliah out to join him before interrupting his own verse to say he's in love with Nicki Minaj.
But what really makes this song work is the beat, produced by Boi-1da and 40, that samples Hank Crawford's "Wildflower" which had previously been sampled by Kanye for "Drive Slow" and 2Pac for "Shorty Wanna Be A Thug." 40 (with a little help from mentor Gadget) was able to turn the sample out, giving it an unwinding, at times disorienting sound that makes it sound like watching a GIF of confetti falling. This is what it sounds like when Drake does right and kills everything. —Insanul Ahmed
French Montana f/ Rick Ross, Drake, and Lil Wayne "Pop That"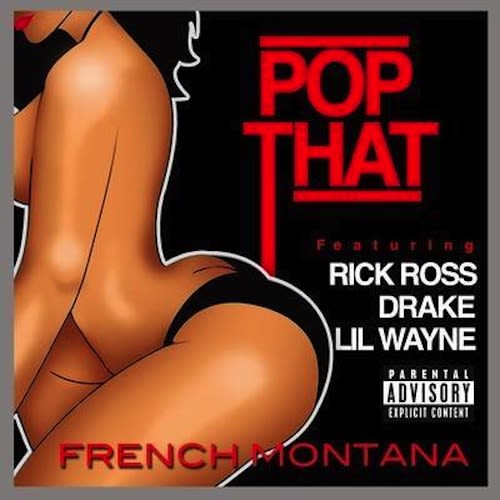 Album: Excuse My French
Producer: Lee on the Beats
On a track with a sonically overwhelming Uncle Luke sample and a masterfully produced Lee on the Beats beat, Drake still managed to power through and totally run away with one of 2012's hotter summer jams. It's a song owned by French Montana in name only (there's a reason he's the one chosen to talk over song's opening). Sandwiched between a perfectly fine Rick Ross verse and a snoozefest Trukfit commercial from Lil Wayne, Drake steals the posse cut right after his opening bars: "I'm about being single, seeing double, making triple/I hope you pussy niggas hating never make a nickel." Clocking in at 102 characters, it's practically begging to be tweeted. —Myles Tanzer
Drake "Headlines"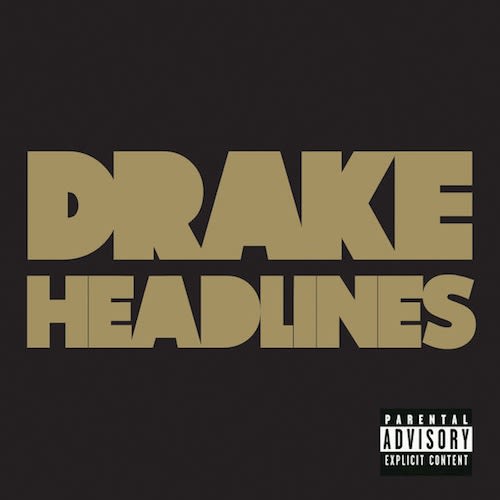 Album: Take Care
Producer: Boi-1da, Noah "40" Shebib
Drake kicks off this song with an epic opening line: "I might be too strung out on compliments/Overdosed on confidence." Gone was the bumbling potential star who was often unsure of himself and exaggerated his successes. "Headlines" replaces that with the cocksure grin of a guy who knows he's not only on top of his game, but on top of the rap game. Once again, Boi-1da and 40 provide stellar production that sounds like a propellers warming up on a runway. The real is on the rise. —Insanul Ahmed
Drake "Energy"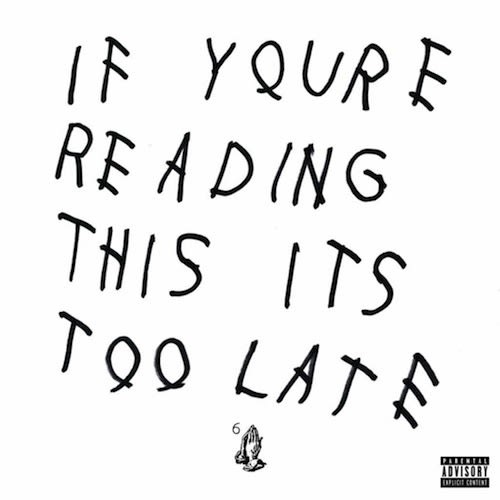 Album: If You're Reading This It's Too Late
Producer: Boi-1da, OB O'Brien
"""Energy"", the anthem for…well, everyone off Drizzy's ""If You're Reading This…"" mixtape was a soundscape for Drake to address his many haters. With Boi-1da on the boards, Drake (without saying names) addresses foes in the Rap game:
""I got Rap n*ggas that I gotta act like I like/But my actin' days are over, fuck them n*ggas, for life""
The song's highlight is when Drake itemizes everything he's help other artists buy through appearances he's made on their songs:
""I got people talkin' down, man, like I give a fuck/I bought this one a purse, I bought this one a truck/I bought this one a house, I bought this one a mall/I keep buyin' shit, just make sure you keep track of it all""
Regardless of the year, ""Energy"" will forever ring out as anthem for everyone who feels like their workin' hard while others are merely trying to drain their bank accounts (and energy)." —brokencool
Drake f/ Jay Z "Light Up"
Album: Thank Me Later
Producer: Noah "40" Shebib, Tone Mason
With gated drums bumping in the background, both Hov and Drake go off the handle with extended verses. Jay gives Drake fatherly advice like Vito did to Michael in Godfather, "Drake, here's how they gon come at you/With silly raps for you trying to distract you/In disguise, in the form of a favor." Hov obviously spoke from experience, but the irony is, before long Lil Wayne and Jay Z were sending barbs back and forth and Drake was taking subliminal shots at Jay Z and Kanye. Politics as usual. —Insanul Ahmed
Drake "Dreams Money Can Buy"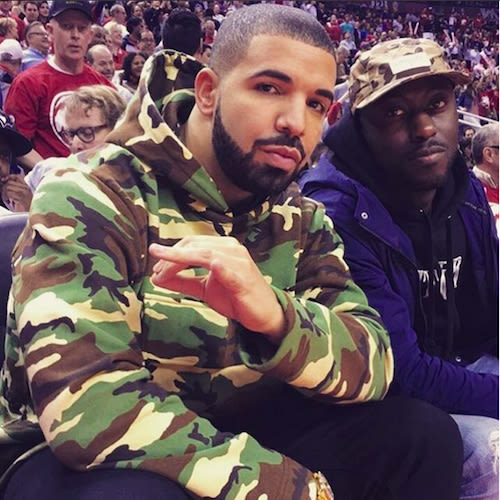 Album: N/A
Producer: Noah "40" Shebib
Drake and Beyonce released albums within a week of each other this year. In May 2011, they released songs utilizing the same sample in the same week: Jai Paul's "BTSTU." Now, they're both pop titans, but then Drake was the upstart appearing unusually prescient, dropping his and 40's take on the then-buzzy track just days before Beyonce's "End of Time" appeared online. The bars are, appropriately, aspirational-bratty: "I want Saudi money, I want art money/I want women to cry and pout their heart for me/And tell me how much they hate it when they apart from me." Then he's steely-eyed and ruthless; women become bitches (a word you seldom hear in his verses) and there's nothing he doesn't know about: "Everybody yelled 'Surprise,' I wasn't surprised." His second verse is just as chilly, full of frosty, barbed lines aimed at nameless enemies. "I never see the car you claim to drive," he raps. This song is a warning shot that, in retrospect, sounds like prophecy. —Ross Scarano
Drake "Fear"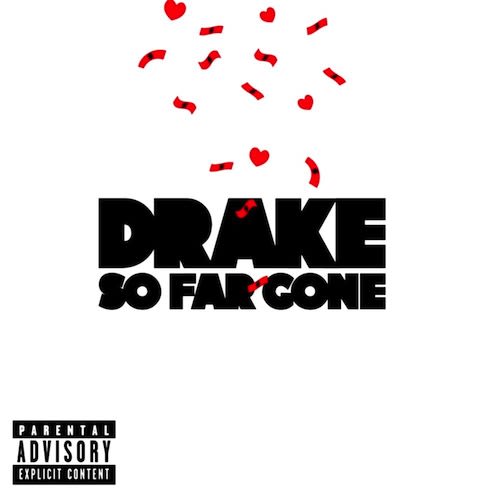 Album: So Far Gone
Producer: DJ Khalil
One of the keys to Drake's appeal is his ability to internalize his life and make it relatable. Never did he do it as quickly as he did on "Fear"—a song that captured the moment he was living in. Drake's dreams were coming true but the future remained uncertain and like the artwork for the song suggests, it's easy to drown in newfound success (or get buried alive). The song was the bridge between So Far Gone and Thank Me Later—the stardom before the superstardom and Drake was firing on all cylinders. The songwriting is top-notch, the lyrics are genuine, and DJ Khalil provides one of his best beats.
On the hook, he sings in the first-person but it doesn't sound like Drake talking to the audience as much as "the future" talking to Drake. Evidenced by the fact that on the hook he assures, "Please don't be scared of me" but in the third verse he admits, "I think I'm scared of what the future hold." Like 2Pac once reasoned, "Fear is stronger than love." —Insanul Ahmed
Drake "Cameras"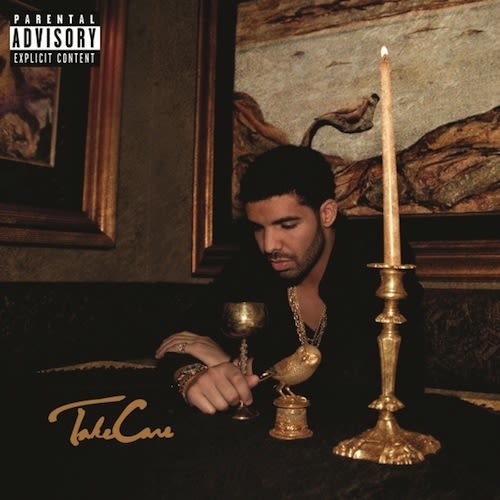 Album: Take Care
Producer: Noah "40" Shebib, Drake
Drake is an expert at seamlessly weaving the pleasures and pains of fame and success into one cohesive narrative. Over the weepy, nostalgic Jon B. sample on "Cameras," he does exactly that, telling an insecure lady friend, "You just know what you get told, you don't see behind the scenes." It's a plea for the nameless woman he's addressing to not succumb to the manipulation of the media and gossip. "Don't listen to the lies…you know I can be your knight in shining Armor All tires." This is love in the age of TMZ. It couldn't be communicated more eloquently. —Ernest Baker
Drake f/ Rihanna "Take Care"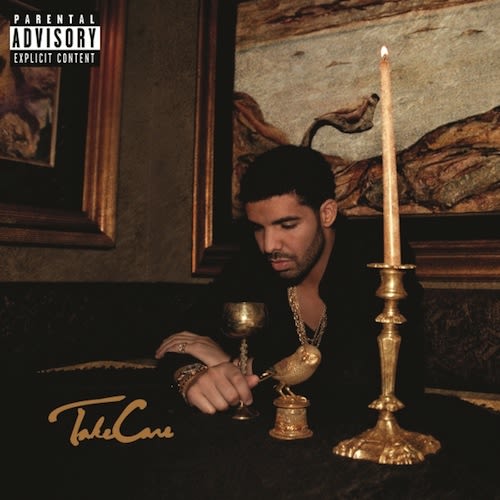 Album: Take Care
Producer: Jamie xx, Noah "40" Shebib
Another notch on Drake's belt of sensitivity, "Take Care" addresses a problem that nearly every couple goes through—the past and the now. It samples Jamie xx's remix of Gil Scott-Heron's version of "I'll Take Care of You" and the heavy piano strikes chords in your heart as you imagine the ups and downs of relationships.
Plus, Drake and Rihanna talking about how they've been hurt in the past? Take that Chris, and watch as he caresses her shoulders in the video, and no, he's not acting. It's that love song you want to slow grind to in the club or play for your girl. Drake's songs and versatility is like Drake and hookah: inseparable.
In all seriousness, Drake addresses issues that hit home for everyone, sensitive thugs included—"I've asked about you and they told me things/But my mind didn't change and I still feel the same" means "I don't give a fuck about your past." —Lauren Nostro
Drake "9am in Dallas"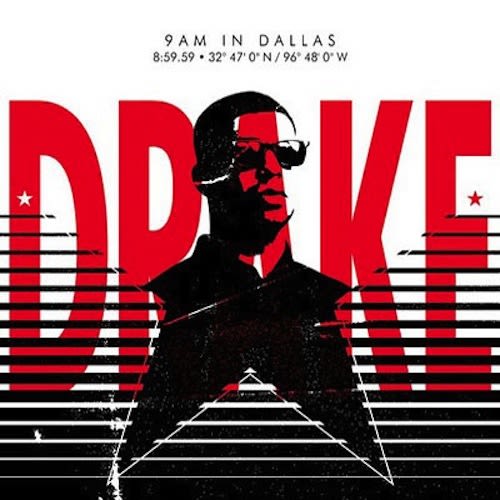 Album: N/A
Producer: Boi-1da
This is Drake at his most comfortable. "Whatever it is I got, it's clearly appealing," he declares. After all the hard work and all the heartbreaks and setbacks, Drake was sitting comfortably on top of the rap game and everything just clicked. Private jets, nights spent on 1 St. Thomas Street, and fucking R&B divas was becoming the norm. He was the new kid on the block, he had a few hits, and apparently, a few million already under his belt, but wasn't jaded by fame just yet.
This is him letting loose about it all and venting on a track. Though Drake wanted it to be the intro on Thank Me Later, he recorded it too late to get it on the tracklist, so it ended up as an iTunes bonus cut. The beat was produced by Boi-1da, but it was Chase N. Cashe—who gets a shout out in the song—who actually brought the record to Aubrey. Thankfully he did because "9AM" still stands as one of the best examples of Drake at his lyrical peak. —Insanul Ahmed
Drake "Best I Ever Had"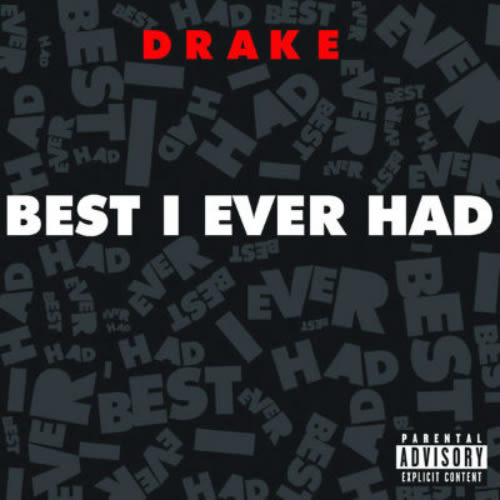 Album: So Far Gone
Producer: Boi-1da
If it wasn't for "Best I Ever Had" then So Far Gone may have never been created. And if it wasn't for "Best I Ever Had" then there would have been way less Facebook statuses about "Sweat pants, hair tied, chilling with no make up on." Drake landed at No. 1 on the Billboard Rap and R&B/Hip-Hop charts with this track, leaving him with the "Hot Rap Song" of the year, as per Billboard. And it's true—this was a song that was played in the clubs, out of every car, and on repeat for nearly the entire spring and summer (and fall) of 2009. The video, directed by Kanye West, featured a basketball team of women who, in pink uniforms, face another team of women, who are more skilled, but none of that matters to Drake, as we watched him coach the girls. Who run's Drake's world? Girls. —Lauren Nostro
Lil Wayne f/ Drake "Believe Me"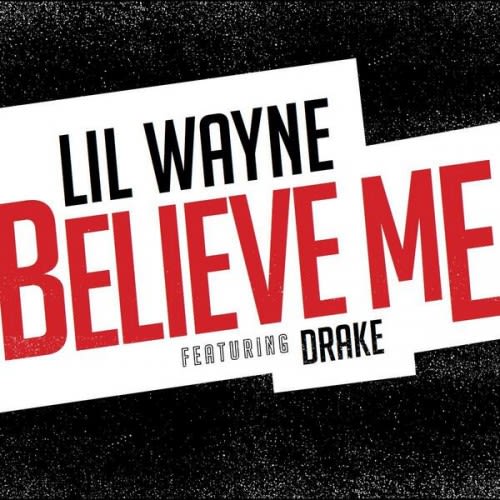 Album: N/A
Producer: Vinylz, Boi-1da
It's been six years since Lil Wayne, on Birdman's "Money to Blow," told listeners not to worry about Cash Money's future because the label would be all right as long as they "put Drake on every hook." It was a little hyperbolic, but the formula has worked wonders. Tracks like "Right Above It," "With You," "I'm on One," "She Will," and others, all benefited from Drake's earworm penmanship. The Toronto kid couldn't miss. As he ascended the ranks, his mentor's career gradually slid downhill. Weezy dropped albums and mixtapes showcasing a complacent rapper unable to maintain the bleeding edge consistency displayed from Tha Carter to No Ceilings. Fans feared the guy who leapfrogged a number of legendary rappers to sit firmly in the top-five-dead-or-alive conversation had lost it.
"Believe Me" assuaged those fears. The first single from what is rumored to be Wayne's final solo album plays like a comeback. Drake assumes the role of host to the welcome-back party, rolling out the red carpet for his Big Homie. Over a haunting production by Boi-1da and Vinylz, Drake pledges allegiance to the Young Money leader before making it know that it's now their time to run the table ("It's our time, nigga/He left Rikers in a Phantom, that's my nigga"). Then the chorus hits, the beat falls away, you hear someone inhaling a blunt, and Lil Wayne appears. We're reminded that the 31-year-old Cash Money millionaire is still one of the best technicians in the game. One who is perhaps tired of running laps around the competition. He even says as much on the song: "Waitin' for someone to test me like a Harvard nigga." Even as Drake delivers two perfectly measured verses, it's Wayne who captivates. He rattles off line after line, each one a bit more clever than the last, culminating with this gem:
One finger, sliding cross my neck
Niggas know what that means like they deaf
Nigga, I'll fire this nina like it's her first day on the job and the bitch overslept
If Tha Carter V is indeed Wayne's last album, "Believe Me" is a great beginning to the end. —Damien Scott
Drake f/ Nicki Minaj "Up All Night"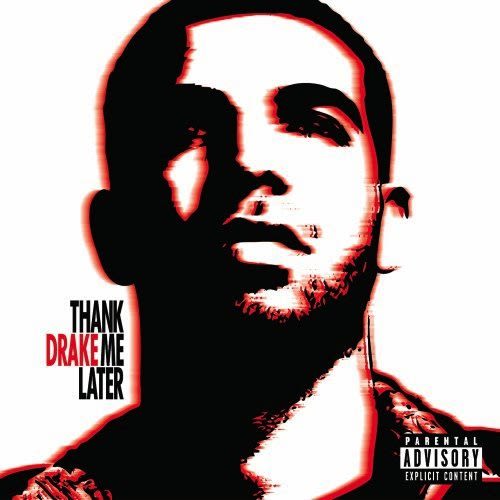 Album: Thank Me Later
Producer: Boi-1da, Matthew Burnett
"Kush rolled, glass full, I prefer the better things" has literally become the motto—well, second motto—for Drizzy. He reps all Young Money everything from his verses to his tone to the entire chorus: "We the only thing that matters." Shots fired? Nicki's verse has her doing doughnuts in the six-speed, and the cockiness in both her and Drake's lines hurt feelings. "Bracelet saying, "You Should Quit," cars saying, "Fuck Your Life." Ouch. —Lauren Nostro
Drake "Say What's Real"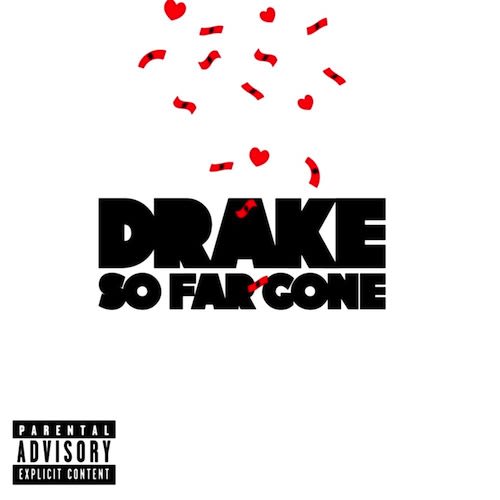 Album: So Far Gone
Producer: Kanye West
"Say What's Real" is the mission statement of So Far Gone—the moment he transitioned from fitting in to standing out. It has everything that makes Drake the artist he is. The naked emotion that oozes out his pores but somehow can't drown the confidence and braggadocio in his bars. It's only right he spazzes out over the instrumental to Kanye's "Say You Will"—808s & Heartbreak served as a lighthouse when Drake's artistic voice was a sea of potential without direction.
The extended verse even has all the things that Drake's haters make fun of him about: A reference to writing rhymes on his Blackberry (before his infamous Hot 97 freestyle), the ex-girl to next girl scenarios that take place in so many Drake songs, and it even opens with the most Drake line ever, "Why do I feel so alone?" He admits to his lust for life when talking about owning a Phantom before he could really afford one and the embarrassment of being around your idols but wanting to be one of them. This was the introduction of the Drizzy we know today. —Insanul Ahmed
Drake "Club Paradise"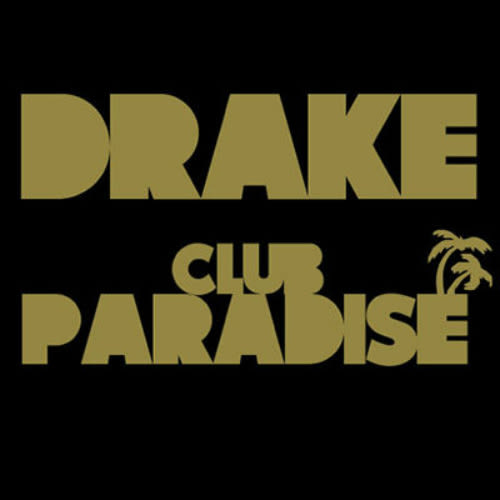 Album: N/A
Producer: Noah "40" Shebib
In early September 2011, Drake released three songs: "Club Paradise," "Free Spirit," and a remix to Waka Flocka's "Round of Applause." Of those, "Club Paradise" provided the most information about Drake's state of mind in the lead-up to Take Care. He opens with rumors and talk about his old Toronto women finding new men while he was away. Like it always does with Drizzy, the subject of relationships turns into something larger—he's lost touch with the women from his life, and thus lost touch with his home.
This is the Drake between Thank Me Later and Take Care, and he's finally starting to see clearly. Though he's fucking up the double cheek kiss at Fashion Week, he's beginning to understand the next stage of his evolution, and it's all about who he needs to surround himself with. It's about trust and who deserves it.
Listen to the final verse, where he becomes almost angry: "This'll be the year that I don't even feel shit/They trip off the amount of people I brought along, but I'm just tryna be surrounded by some real shit." That's the family of "Crew Love" he's talking about, but he's not there yet, and to our knowledge, that song didn't exist yet. He isn't ready to declare, "And really I think I like who I'm becoming." Instead, he bites off the words while standing on the verge, his voice floating in a wash of synths. —Ross Scarano
Drake "Wu-Tang Forever"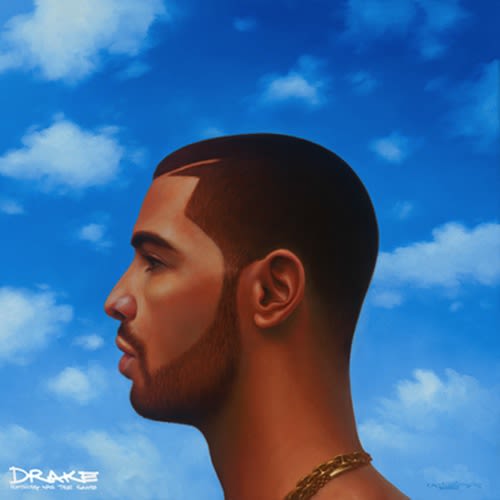 Album: Nothing Was the Same
Producer: Noah "40" Shebib
Aubrey had the gall to name a song after a the Wu-Tang Clan's second album, sample "It's Yourz," and then open the song by singing about one of woman from his long list of current and ex-girlfriends (the line between the two is always blurred). And then, right when he'd given all the hip-hop conservatives everything they needed to complain about, he switched it up and hit them with real machine gun raps. Drake came through with bars asserting ownership of the rap game, Toronto, and clubs.
You can picture him in the corner, sneering over a mafioso piano loop enveloped by 40's signature haze: "I just like the rush/When you you see your enemy somewhere in the club and realize/He's just not in a position to reciprocate your energy." This is the villain Drake would channel heavily throughout If You're Reading This It's Too Late and curiously leave behind on Views. —Ian Servantes
Drake f/ Rick Ross "Lord Knows"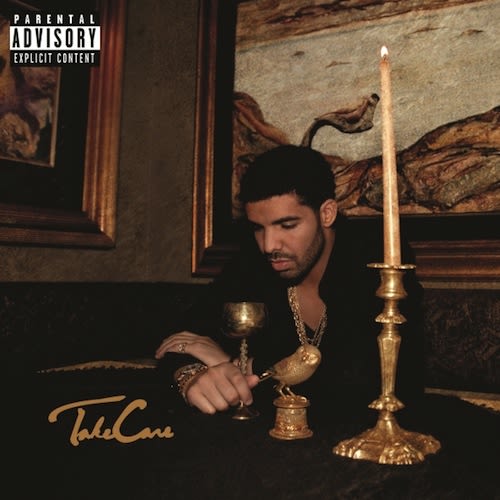 Album: Take Care
Producer: Just Blaze
"Lord Knows" plays a key role in Drake's Take Care. Driven by a propulsive beat built around a church choir—easily one of Just Blaze's best beats in recent memory—the song was a regal anthem that seemed to embody the triumphant spirit of Drake's sophomore LP.
Ross, "the only fat nigga in the sauna with jews," has an exceptional verse, but the song is Drake's own; admitting to his own insecurity, he cops to going through his girl's phone while she's in the bathroom, detailing the distrust of women brought on by fame. He also talks about how much things have changed for stars pondering about past greats: "I wonder if they'd ever survive in this era/In a time when it's recreation to pull all your skeletons out the closet like Halloween decorations."
"Lord Knows" was the album's centerpiece, a moment around which all of the atmosphere and introversion fell away in favor of confident—albeit still neurotic—bombast. —David Drake
Drake "Over My Dead Body"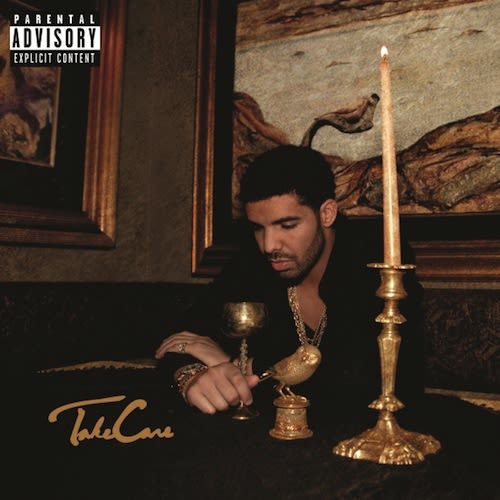 Album: Take Care
Producer: Noah "40" Shebib
In the wake of Thank Me Later, more than a few Drake fans were left wondering if they were ever going to hear the level of stripped-down, intimate Drake records—replete with the roomy beats of Noah "40" Shebib—that put them onto Drake with So Far Gone. It's why "Over My Dead Body" is so crucial.
The song opens with sparse, distorted piano line, and then, those muffled 40 bass hits enter shortly before the hook: Not by Rihanna, or Alicia Keys, or any other R&B crossover superstar, but classically-trained Canadian singer-songwriter Chantal Kreviazuk, delivering a stunning, off-kilter warble about self-doubt. That's countered by Drake, who registers the first lines of Take Care, a triumphant decree without the slightest sense of self doubt: "I think I killed everybody in the game last year, fuck it I was on, though."
The song doesn't get any more humble than that chorus, but it does (A) contain some of Drake's hands-down best lines ("Just performed at a Bar Mitzvah over in the states/Used half of the money to beat my brother's case") and (B) act as a crucial scene-setter for what's to follow, the Drake album that everybody wanted, a weirdly reflective and ego-driven look inward that's set on ignoring any serious psychology in favor of announcing his return.
Like so many of the great Drake songs at the top of this list, "Over My Dead Body" is one that has hints of a melancholy outlook on success, without giving too much about it away. —Foster Kamer
Drake "Look What You've Done"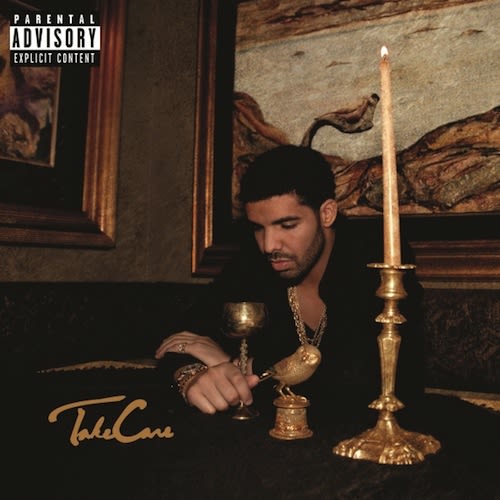 Album: Take Care
Producer: Chase N. Cashe, Noah "40" Shebib
Rappers love thanking, and repaying, the family members who helped them make it. From 2Pac's "Dear Mama" to Kanye's "Hey Mama," it's a recurring theme in the genre and Drake's ode to his mother and uncle belongs in the same pantheon of gratitude heavy rap classics.
The record samples an obscure YouTube video of late R&B talent Static Major. Its lush piano chords set a gorgeous backdrop for Drake's tales of fighting with his mom years before flying her to Rome and sneaking into his uncle's pool years before giving him back all of the money he was owed.
He's terribly honest about the ups and downs of both relationships, which makes it even more touching. By the time his grandmother's voicemail comes in while the song fades out, you're in the midst of a serious emotional overload. —Ernest Baker
Drake "One Dance"

Album: VIEWS
Producer: Nineteen85, Noah "40" Shebib, Wizkid
Hailing from the sunny, Caribana-inflected section of the otherwise freezer-burnt VIEWS, "One Dance" is poised to be Drake's most successful single yet. (As of this writing, it's at No. 2 on the Billboard Hot 100 and, Future willing, will knock Desiigner's "Panda" from the No. 1 spot soon.) When you become a pop star, you become mindful of a global audience, and though Drake has always made a habit of drawing inspiration from various regional sounds, increasingly he's set his sights on the worldwide black Diaspora. "One Dance" features Nigerian star Wizkid and Kyla, a rising talent from the UK. This expanded pop vision is of a piece with "Find Your Love," "Hold On, We're Going Home," and "Hotline Bling." Each record in that series feels like a replacement of the song that came before it. Somehow, on the album that's garnered some of the toughest criticism of his career, he finally found his No. 1 single (fingers crossed). —Ross Scarano
Drake f/ The Weeknd "Crew Love"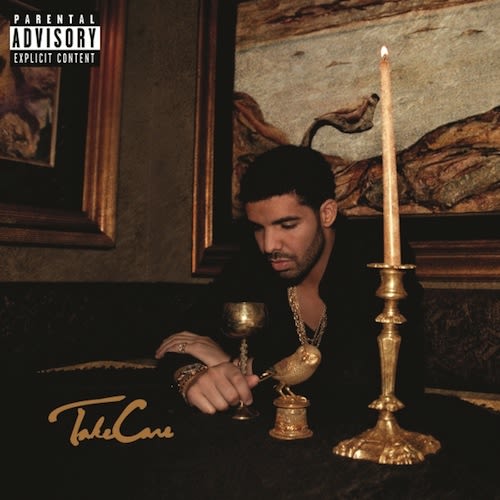 Album: Take Care
Producer: Illangelo, Noah "40" Shebib, The Weeknd
Didn't we just talk about why rappers love to share women? "Crew Love" isn't about the ladies, necessarily. It's about living in a world where Drake is in high demand. He gets real on his verse about how watching his family enjoy the benefits of his fame take the place of a Harvard degree, and his self-awareness of who he is and who he is becoming. The moans and crooning from The Weeknd are mesmerizing, whether nearly acappella or over the heavy beat. —Lauren Nostro
Drake "Tuscan Leather"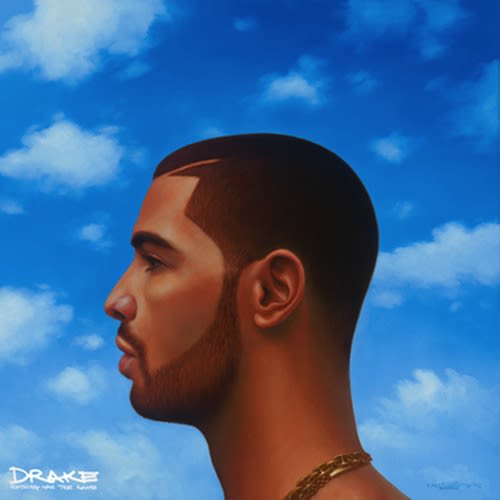 Album: Nothing Was the Same
Producer: Noah "40" Shebib
"""How much time is this n*gga spending on the intro?"" spits Drake on the third verse of his 5+ minute intro track from his 2013 ""Nothing Was the Same"" album. In what is one of the most special intro tracks on a Rap album in recent memory, producer ""40″" switches up the track three times, including a first verse soundscape heavily inspired by the flawless Dipset/Heatmakerz collaborations of the late 90s/early 2000s.
With too many quotables to count, Drake goes full braggaddocio on the track spitting boasting bars such as ""Coming off the last record/I'm gettin $20 million off the record/just to off these records, n*gga that's a record"" and ""I'm tired of hearing bout who you checkin' for now/just give it some time, we'll see who's still around a decade from now."" 2016 represents a decade of music for Drake, with his first mixtape ""Room for Improvement"" dropping in 2006 with no signs of him stopping anytime soon." —brokencool
Drake f/ The Weeknd "The Ride"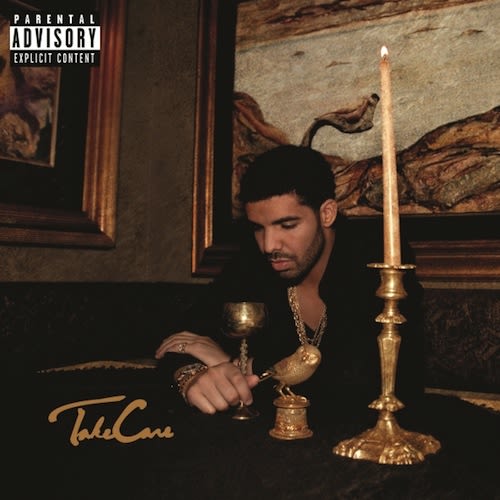 Album: Take Care
Producer: Doc McKinney, The Weeknd
It's all about the perspective. "You won't feel me until everybody say they love you, but it's not love/And your suit is oxblood"—did you catch it? How easily Drake switches from the first-person to the second in the opening bars of "The Ride"? It's such a simple move, to put the listener in the rapper's shoes, but it pays real dividends. In Decoded, Jay Z talks about how when you rap along to his songs, you become Jay—you inhabit the role. And with so many criticizing Drake for his navel-gazing, letting the listener in on the introspection is key.
"The Ride" is Drake's best rappity-rap song. He doesn't sing. There's no hook beyond the vocalizations from Abel Tesfaye and super-high falsetto about being faded, faded, faded, faded too long. Over two verses, Drake offers a succinct biography, from the early days in Toronto to dinners in the Napa Valley, and some of the coldest declarations of power listeners have ever heard from the MC. "You see a girl and you ask about her." "They put a cloth across your lap soon as you sat down/It's feeling like you own every place you choose to be at now."
And then, in the final verse, he switches back to the first person as he's heading to the Toronto Pearson International Airport with vivid details that pop all the more because of the turn in POV: "I'm driving right up to it now/Make sure you got your coat on/The runway can be cold especially after summer's rolled on." The listener's suddenly riding shotgun; Drake hopes you can stay warm. Meanwhile, he's out here "Messing over the lives of these niggas/That couldn't fuck with [his] freshman floater." —Ross Scarano
Drake "Marvins Room"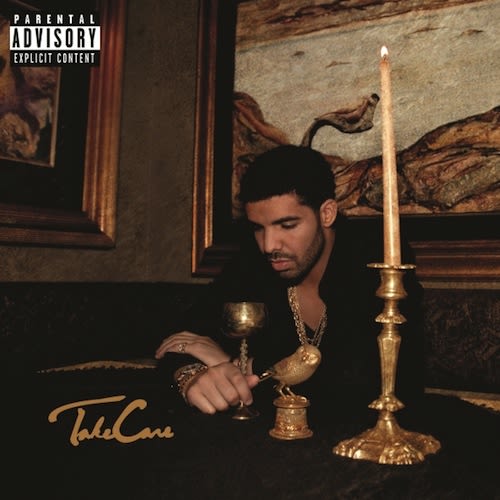 Album: Take Care
Producer: Noah "40" Shebib
"Marvins Room" is the archetypal Drake song—the end game of all his potential and the culmination of his talents. From the day we first heard So Far Gone, we knew this is where Drake's music was headed. He tried to make this song, with this exact same song structure, on numerous occasions ("Houstatlantavegas," "Trust Issues," "Shot For Me") to varying degrees of success. He's essentially trying to make an R&B song with a guest verse from a rapper, except he's a guest on his own song. But never was the rapping or the singing as composed, well written, or focused as it is on "Marvins Room."
The record does play right into the hands of Drake haters who call him "emo" and a "sensitive thug." But when someone can articulate a common social phenomenon like drunk dialing so well—and make it so damn catchy—what does it matter? This was easily one of the best R&B songs of the past few years and one of the best 16s. Drake admits to feeling the emotions rappers rarely admit to: Sorrow, shame, and regret. He even says sorry at the end of his verse. Despite all his efforts, you get the feeling he never actually gets the girl. Love is a losing game. —Insanul Ahmed
Drake f/ Lil Wayne "The Motto"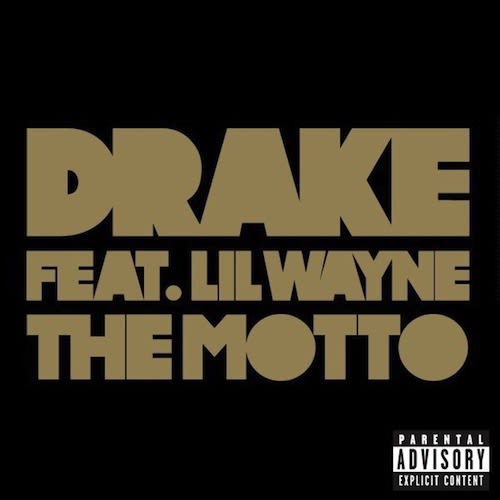 Album: Take Care
Producer: T-Minus
Initially just included as a bonus track on Take Care, "The Motto" ended up becoming one of Drake's biggest songs, shipping double platinum and reaching No. 14 on the Billboard Hot 100. It might not seem to make much sense that such a major song would be relegated to bonus track status, but "The Motto" wouldn't have made much sense on Take Care. It's more of a celebration of the status brought by that album. "I'm the fucking man, y'all don't get it, do you?" They did after this song. —David Drake
Drake f/ Majid Jordan "Hold On, We're Going Home"
Album: Nothing Was the Same
Producer: Nineteen85, Majid Jordan, Noah "40" Shebib
"For his second single off ""Nothing Was the Same"", Drake channeled a classic, 80s style R&B sound (think Kool & The Gang meets Ready for the World meets Keith Sweat) as he croons his way through an ode to a ""good girl gone bad."" The simplicity of the song lulls the listener in (not in a bad way) with the hook floating along across the songs airy but grooving backdrop.
Much like ""Find Your Love"" off Drake's major label debut album, ""Hold On, We're Going Home"" brings out the self-proclaimed ""singin' n*gga"" in Drake with assistance from OVO signees Majid Jordan. Some would argue that Drake is at his best when he ""gets in his feelings"" and ""Hold On…"" finds the Canadian superstar 6-feet deep in love, loss and regret for what will ultimately be one of his most timeless singles." —brokencool
Drake "Trophies"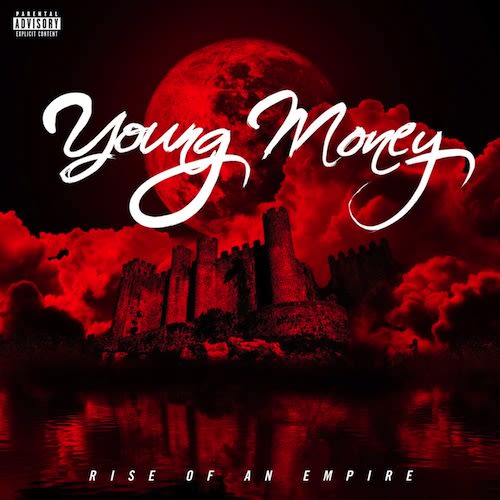 Album: Young Money: Rise of an Empire
Producer: Hit-Boy, Noah "40" Shebib
"The unmistakenable horns of Young Money's ""Trophies"" intro'd a track that would become an anthem when it was unofficially released in 2013 (later being officially released on Young Money's ""Rise of an Empire"" album).
Drake pounds the beat with a slow, stop start flow spitting quotable bars, switching up for the hook where the production calms down allowing Drizzy to spit that he's ""just tryna stay alive and take care of my people.""
When Drake says during the 2nd verse that he's got his whole country ""on a new wave"", it serves to turn ""Trophies"" into an official arrival notice for Drake, despite the much success that preceeded the song." —brokencool
Drake f/ Lil Wayne "HYFR"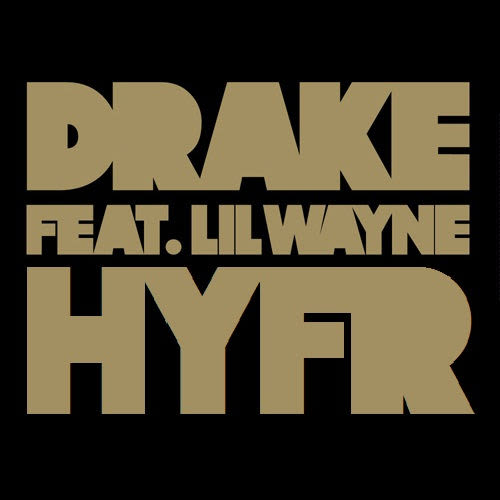 Album: Take Care
Producer: T-Minus
"HYFR" hits you like a ton of bricks. The opening notes are so undeniable. Before anyone even starts rapping, it feels like an event is taking place. Up until "HYFR" rolls around toward the end of Take Care, you know it's a great album, but it's this track that locks Drake's sophomore set in as a moment.
After four bars, Drake launches into a tireless double-time flow about intentions to take a girl out to dinner that turns into a takeout pick-up because of her insatiable sex drive. He texts the same girl later on to share his successes, she says she prayed for it to happen, then he says he loves her. Because he's drunk.
The entire record is a lot of internal conflict, with somber notes and tone that can't be beat. Wayne's verse is an added bonus, but the opening bars are the real treat, and amongst the closest a listener will ever get to the intracies of Drake's psyche. —Ernest Baker
Drake f/ Trey Songz and Lil Wayne "Successful"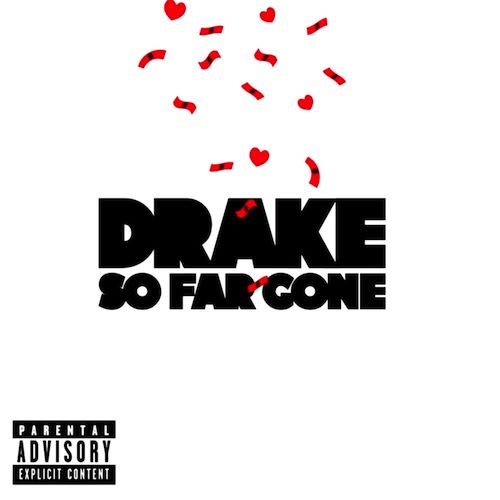 Album: So Far Gone
Producer: Noah "40" Shebib
Drake raps about success, a lot. But this song, one of the key tracks from So Far Gone, is the ultimate aspirational anthem of Drake's. In a field of rap songs about success—the hustle, the grind, or simply the reality of most rappers' cutting to having it and its perks—it was a moment of weirdly plain and brilliant honesty: I just wanna be, I just wanna be suc-cess-ful.
And there's that first verse, sure as science, about the superficial desire for success and what it brings. But then, the second verse hits, and something changes: Drake is rapping about his mother crying to him about various problems after she tried to run away from then, and how he showed up after at 40's place to record the song you're hearing (in true Drake fashion, with two bottles of Dom), on the verge of breaking down. The song hit new depths in the third verse when you hear Drake's father's voicemail piped over the track. "Wise words from a decent man," Drake raps, hitting a Freudian nerve that hints at everything that will go unspoken about it, a line that says infinite amounts via its own brilliantly limited scope.
When So Far Gone came out, the idea of a rapper detailing a relationship with their parents and success had been colored in broad strokes. And while it isn't his greatest hashtag-rap line, "I'm the one to paint a vivid picture, no HD" was maybe more true than Drake ever could've realized. This isn't just someone pouring their heart out, it was public therapy with a rapper: Intimate, emotional, devastating, and catchy as hell, too. —Foster Kamer
Drake "Too Much"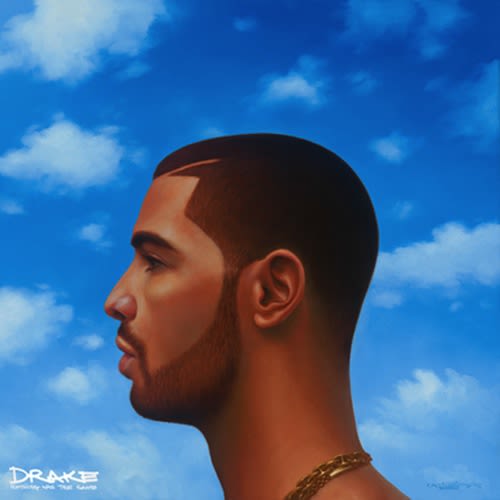 Album: Nothing Was the Same
Producer: Nineteen85, Sampha
Drake introduced the world to "Too Much" during a live performance on The Tonight Show Starring Jimmy Fallon before Nothing Was the Same came out. The raw emotion of the performance blew fans away and enhanced the very personal subject matter of the song—especially the second verse where, he opens up about his family members and their struggles. From the line, "Money got my whole family moving backwards," to "hate the fact my mom cooped up in her apartment, telling herself that she's too sick to get dressed up and go do shit," Drake is as vulnerable as ever. The combination of elite rapping and realness is something that has been a staple of Drake's career, and he certainly perfected it during this verse, and throughout the song. —Zach Frydenlund
Drake "5am in Toronto"
Album: N/A
Producer: Boi-1da, Vinylz, Nikhil Seetharam
"If any song has ever felt like late night in the 6ix, it's Drake's 2013 promo single ""5am in Toronto."" The song, produced by T.Dot's own Boi-1da, is an unofficial anthem for those that reside in the city of the ""bat flip"" (insert hyperlink: https://www.youtube.com/watch?v=-UdsVO7HaJg).
Boi-1da's hypnotizing, dirty beat provides the perfect soundscape for Drake to address his haters but also taunt the Rap game as a whole with bars like:
""N*ggas make threats I can't hear 'em over the laughter/that's 'cause I'm headed to the bank n*gga""
Much like Cam'Ron's ""Welcome To New York City"", you truly have to be in Toronto listening to ""5am in Toronto"" to truly appreciate the atmosphere of the song. That being said, when Drizzy says ""that's why every song sound like Drake featuring Drake"", Rap fans from East to West, North to South are put on notice that ""5am in Toronto"" is a lesson in eating the beat." —brokencool
Rick Ross f/ Drake and French Montana "Stay Schemin"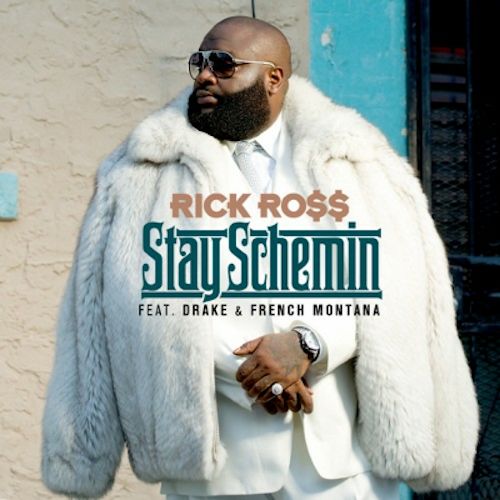 Album: Rich Forever
Producer: The Beat Bully
"Stay Schemin" is a Drake song in everything but name. It's a continuation of the chilling sound Drake and Ross had already developed on a string of collaborative singles, from "I'm On One" to "Aston Martin Music," and French Montana's slurred style perfectly complemented the ambiance. Drake, of course, ended up with the record's most memorable line, a shot at Kobe's wife (one he later apologized for). But the entire presentation of the track was only possible in a post-Drake world, where anxious ambiguity is a the canvas. "Stay Schemin'" remains a stark, ominous soundtrack of emotional turbulence. —David Drake
DJ Khaled f/ Drake, Rick Ross, and Lil Wayne "I'm On One"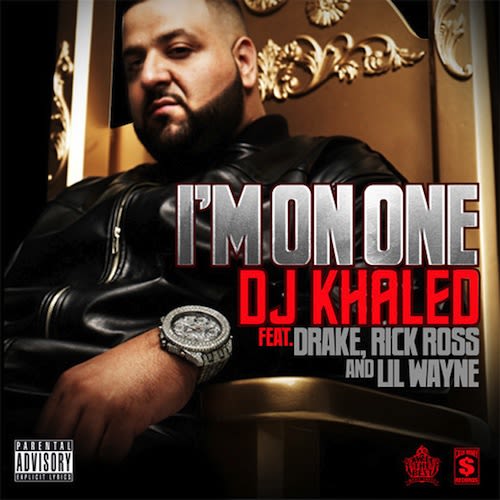 Album: We the Best Forever
Producer: T-Minus, Nikhil Seetharam, Noah "40" Shebib
Despite Khaled's attempt to transform it into one of his high-drama Frankenstein posse cuts, "I'm On One" is all about Drake doing what Drake does best. Like all great Drizzy x 40 collaborations, it's a wistful, conflicted examination of the high life, fluctuating between introspective apologies and brash boasts. One minute he's crooning about being too drunk to control his slutty impulses, the next he's spitting at Jay-Z and Kanye about taking their spot at the top.
From a production and songwriting perspective, "I'm On One" shows an impressive attention to detail. 40 softens up T-Minus' trap-style drums with his lo-fi monophonic filter and a subtle layer of moody chords that give the track an emotional, restrained balance. The entire first half of the song has no kick drums—the element that gives most rap songs their booming heft—a clever message to the listener that something big is around the corner. Drizzy's verse is also designed to build anticipation, beginning with slow singing before switching suddenly to a more aggressive rapping style.
When the first verse ends, just when you think the chorus and bass are going to burst out of your speakers, the whole track goes underwater and Drake reverts to softly singing an unexpected pre-chorus ("All I care about is money and the city that I'm from…"). And then, after a minute and 15 seconds of teasing the listener, they finally unleash the chorus with booming bass underfoot. It feels like a release, one that perfectly matches the reckless abandon of the lyrics ("Fuck it, I'm on one").
Whether you appreciate the subtle, strategic songwriting, or just think this shit bangs, it's clear that "I'm On One" is Drake's pop masterpiece. Now can we get a version with two more Drizzy verses? —Brendan Frederick
Drake "Know Yourself"
Album: If You're Reading This It's Too Late
Producer: Boi-1da, Vinylz, Syk Sense
You get the sense Drizzy was in a Kanye Graduation-era state of mind when he crafted this banger. You know, with the goal to create stadium-status hits. He no doubt envisioned the concert and party grams chanting his pro-6ix side refrain, the first of which hit just days after the song dropped amidst 16 other new tracks. The recipe is deceptively easy: study biggest crowd pleaser, "Worst Behavior," and distill that gem's boastful call-and-response lines into one big set piece, the setup for which is Spielbergian in its tension building. It's regrettable that lazy fuckass DJs consistently skip straight to the running of the woes, since the beauty is in the buildup, as Boi-1da's bouncy beat accrues to that release, that revelation that you do indeed know yourself. But before you mob with your crew (sorry, I'm not into "woes"), when Drake says "I want that Ferrari," you have to hit the swerve. My personal favorite line is, "I know a nigga named Johnny Bling," because man, what an awesome Sopranos-esque moniker. The pace quickens, as does Drake's flow. Then the heavens of the 6ix open up and the peak of 2015 turn-up energy is released…that is, until "Back to Back" comes on. If only the bangers on VIEWS were this urgent. —Frazier Tharpe
Drake "Back to Back"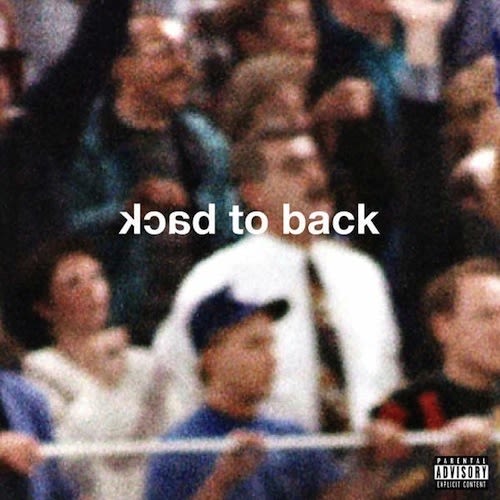 Album: N/A
Producer: Daxz
"It was a hot Summer in 2015. Ignited by a perceived diss for not Tweeting support for his album and an accusation by Meek Mill that Drake didn't write his own raps, there is no way Meek could have foreseen what a huge mistake sending one Tweet was. Following ""Charged Up"" (Drake's first shot in the beef), Drizzy unleashed ""Back to Back"" and went for Meek's jugular.
The song, a diss track meets anthemic sing-a-long, features scathing punch lines hitting Meek where it hurts (""You love her then you gotta give the world to her/is that a world tour or your girl's tour?"") over a tension building beat from Drake, Daxz and ""40."" Where ""Charged Up"" was more of a warning, ""Back to Back"" serves to embarass Meek Mill, going as far to taunt the Philly MC, daring him to take it off wax with lines like ""trigger fingers turn to Twitter fingers"" alluding to Meek's perpetuancy for Tweeting rather than responding.
Now nominated for a Grammy, ""Back to Back"" is one of those rare Hip-Hop moments that was meant for ""hardcore heads"" but due to the quality of the song, becomes a Pop hit doing the utmost damage to Meek Mill at a time when his career was on the upswing." —brokencool
Drake "Hotline Bling"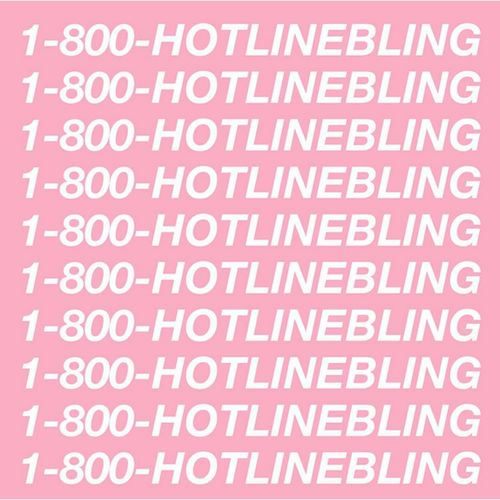 Album: VIEWS
Producer: Nineteen85
One of Drake's most successful singles to date, the song became Drake's highest charting song as a solo artist in Britain and ruled the charts worldwide. It wasn't without controversy however as cries of ""biting"" rang out, with popular opinion that Drake essentially jacked D.R.A.M's popular single ""Cha Cha"" to craft his own ""Hotline Bling."" Drake in response to this equated (hyperlink: http://pigeonsandplanes.com/2015/10/drake-hotline-bling-explanation-doesnt-make-sense/ ) the similarities to Dancehall Reggae where an artist will jump on a riddim and put their own spin on it. Controversies aside, one can't deny the impact on music and popular culture ""Hotling Bling"" had." —brokencool
Drake "0 to 100/The Catch Up"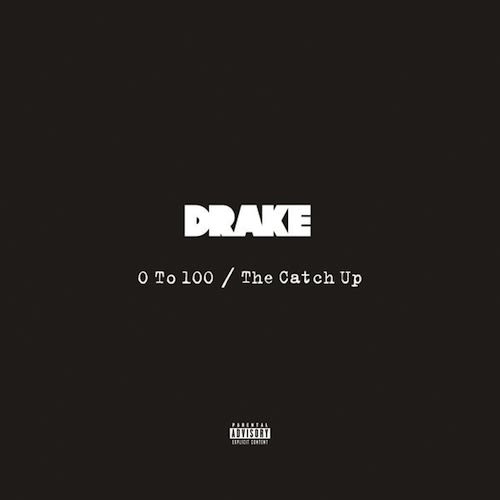 Album: N/A
Producer: Boi-1da, Frank Dukes, Nineteen85, Noah "40" Shebib
"Certified platinum – not bad for a one-off single. In July 2014 (just before his annual OVO Fest), Drake dropped ""0 to 100/The Catch Up"" on the masses. The song, a split personality power punch clocking in at over 6 minutes, features the braggadocio ""0 to 100″" contrasted by the reflective, James Blake sampling ""The Catch Up.""
""0 to 100″" received most of the attention once the song dropped, and rightfully so given its head nod beat and memorable, repeatable bars such as ""I been Steph Curry with the shot/been cookin' with the sauce, Chef Curry with the pot, boy…"" But it's ""The Catch Up"" where the production shines through with a reflective backdrop while the hook comes in the form of an unheard James Blake sample asking ""could it be the way that I'll catch-up."" For his part, Drake takes a more introspective tone on ""The Catch Up"", questioning whether he reads too much into the commentary and disses that surround him:
""Maybe I'm searchin for the problems, askin what was said and who was involved/too focus on peoples feedback and provin' em wrong"" —brokencool
Drake "Worst Behavior"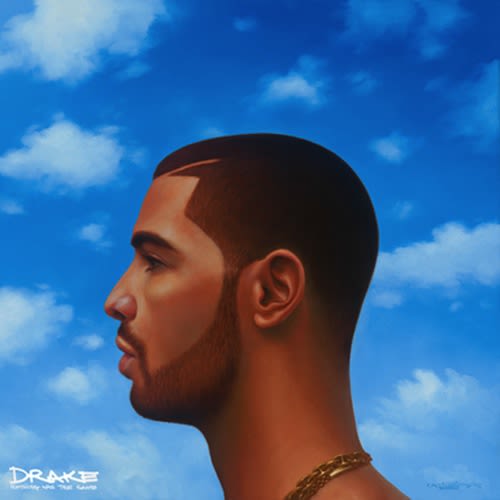 Album: Nothing Was the Same
Producer: DJ Dahi
The genius of "Worst Behavior" stepped up a few notches with Drake's dad Dennis Graham appearing in the video in his Sunday best rapping the song's first verse. Produced by DJ Dahi, "Worst Behavior" can be called Drake's "Juicy" with the Toronto rapper using the first two verses to snap back at anyone that ever doubted or forgot him on his rise to the top. And the Bad Boy comparisons don't stop there, with Drake rapping the same structure as Mase's appearance on "Mo Money, Mo Problems." The third verse is one of Drake's most sincere moments on record as he reflects on missing important family gatherings due to his intense super stardom schedule and looks back on earlier days in Toronto. This song is an autobiography on wax. —brokencool
Drake "Started From the Bottom"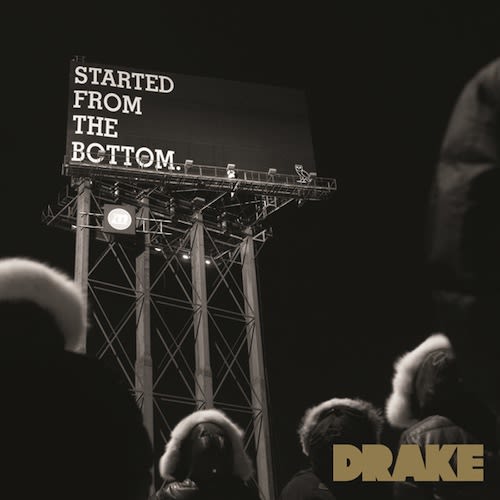 Album: Nothing Was the Same
Producer: Mike Zombie
"Started From The Bottom," much like some of Drake's biggest tracks ("The Motto," "Headlines") initially feels like a sidestep, rather than a bold new directions, but over time works its way into your subconscious. "Started From The Bottom" has that hooky, unforgettable quality, a song that at first feels slight but soon reveals itself to be much greater than its initial impression.
Attacked by critics for representing a "struggle" when he was an artist born of some privilege, Drake doubled down, further trolling those frustrated by his adaptation of hip-hop's language to his personal experiences while simultaneously making an anthem for those very people the critics claim to defend.
With its simple piano accompaniment and a knocking drum track, "Started From The Bottom" has already proven that it will sustain as one of Drake's greatest songs, and it has yet to even peak in popularity. —David Drake