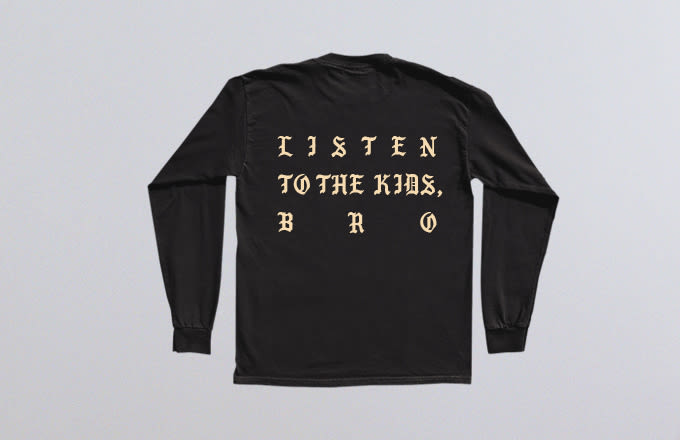 Kanye West has turned the selling of merch into a traveling circus. The The Life of Pablo rapper has brought his pop-up shop to New York, L.A., and Paris and massive crowds hoping to get their hands on his merch have followed. What's become most exciting is looking for the items that Kanye customizes for each city. Every pop-up gets items like the jean jackets, but only Los Angeles got summery tangerine tees and only Paris, at first, got the highly coveted "What If We Fucked At This Vogue Party" T-shirt.
However, The Life of Pablo is an ever-growing album that now boasts over 20 tracks and plenty more lyrics that deserve to be memorialized on a T-shirt. Like the "Vogue Party" shirt, these Pablo tees are at their best when they have an added worth to a certain group of people. And with that in mind, here are the best lyrics that still haven't shown up on Kanye's merch.
Thank God For Me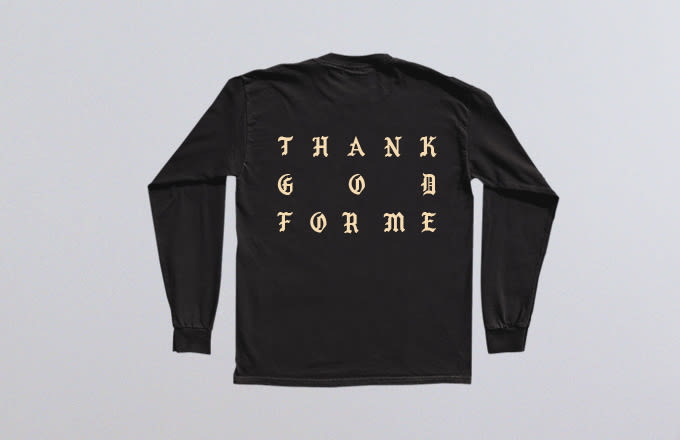 Steve Jobs Mixed With Steve Austin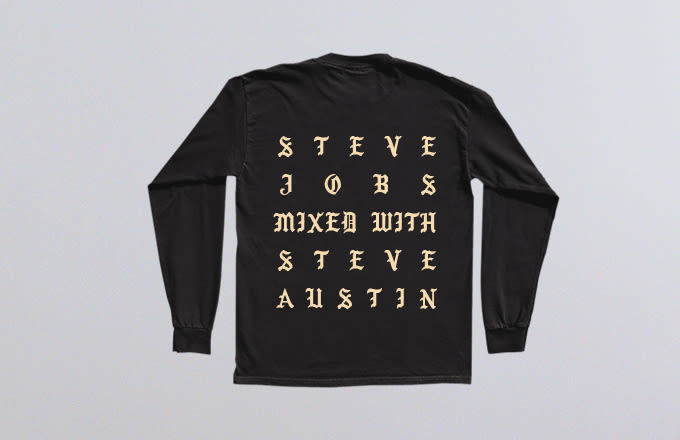 From "Feedback"
For the creative WWE fan.
They Wish I Would Go Ahead And Fuck My Life Up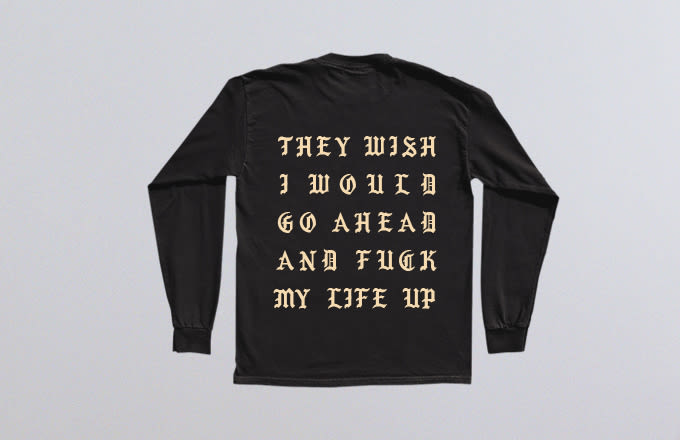 From "FML"
For the person with a lot of haters.
When Was The Last Time I Wasn't In a Hurry?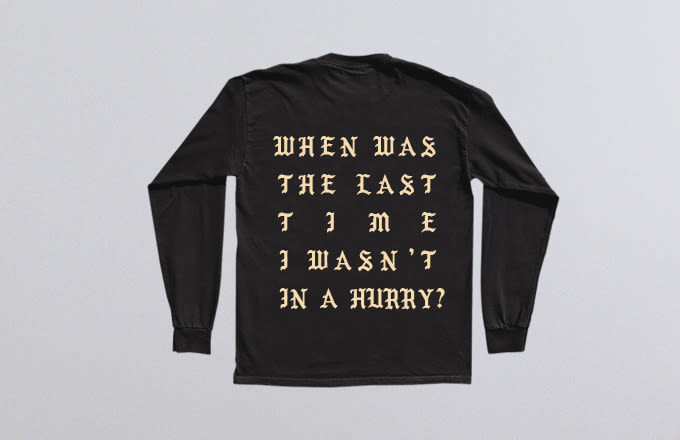 From "Real Friends"
For the person who loves to complain about how busy they are all the time.
We Don't Want No Devils in the House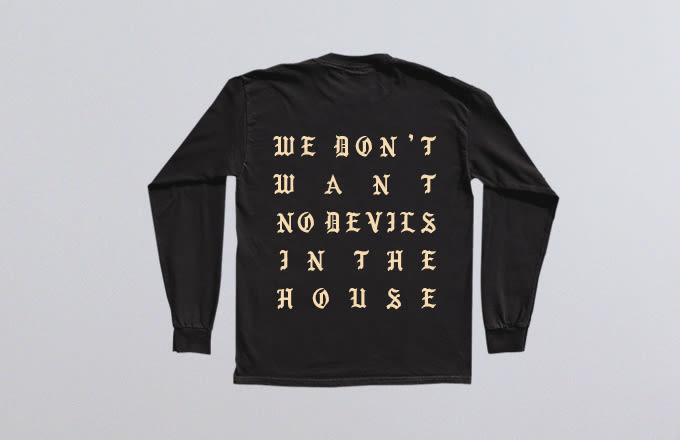 From "Ultralight Beam"
For the religious Kanye stan or Kanye fan who's really a Chance the Rapper fan.
I Hit the Gym All Chest No Legs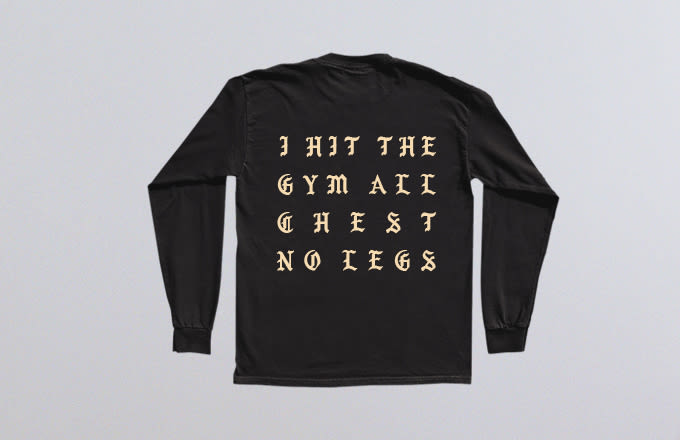 From "30 Hours"
The perfect Kanye shirt to workout in.
Name One Genius That Ain't Crazy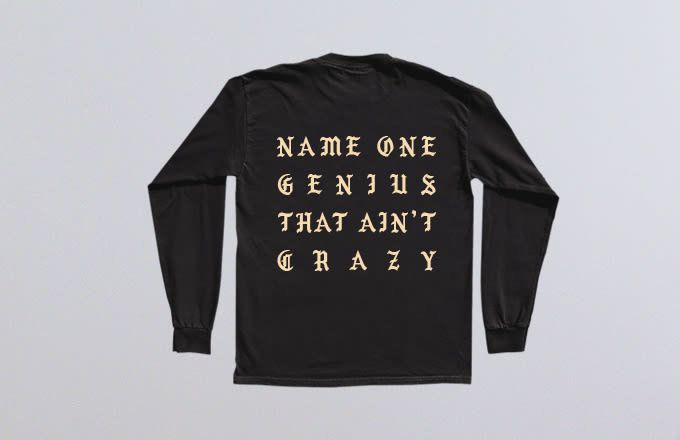 From "Feedback"
For the person who wants to use their intelligence to justify their actions.
Even If the Money Low Can't Pay Me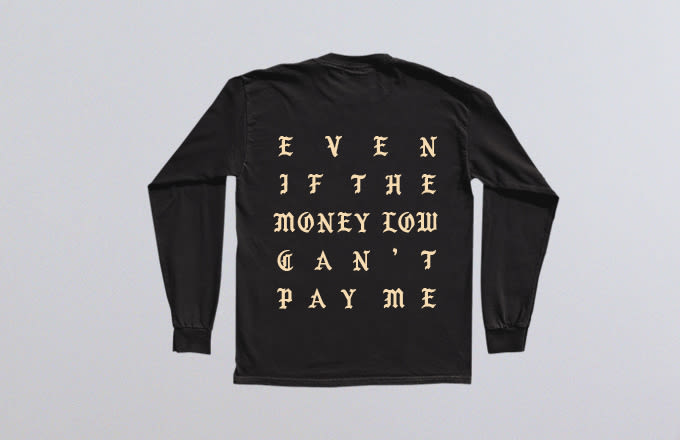 From "Feedback"
The the person who values freedom over coin.
Listen to the Kids, Bro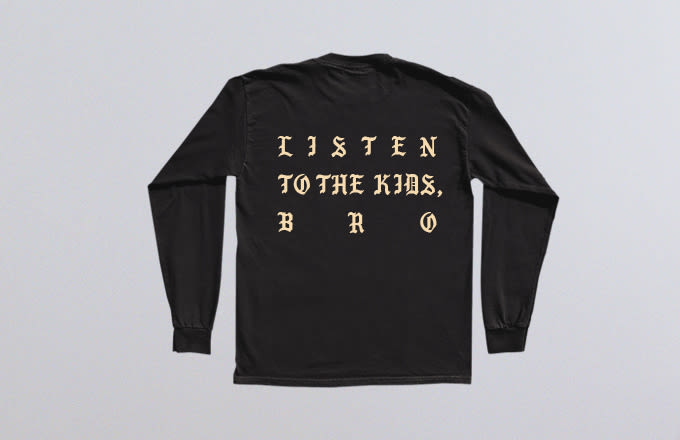 From "Saint Pablo"
For the kids. Bro.
Cover Nori in Lambs Wool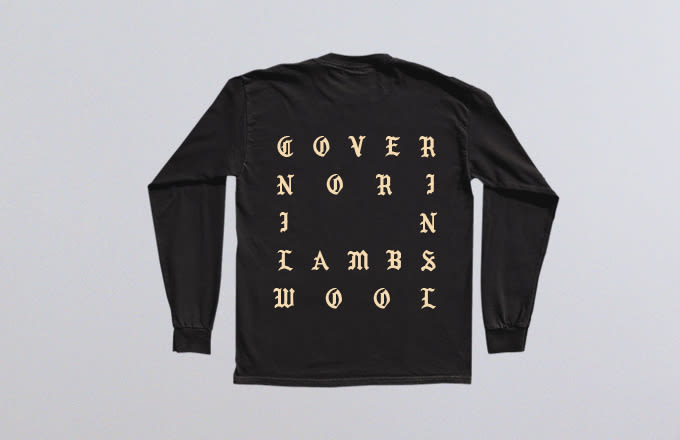 From "Wolves"
For the Nori fans, of which there are a lot.
Seems Like the More Fame I Only Got Wilder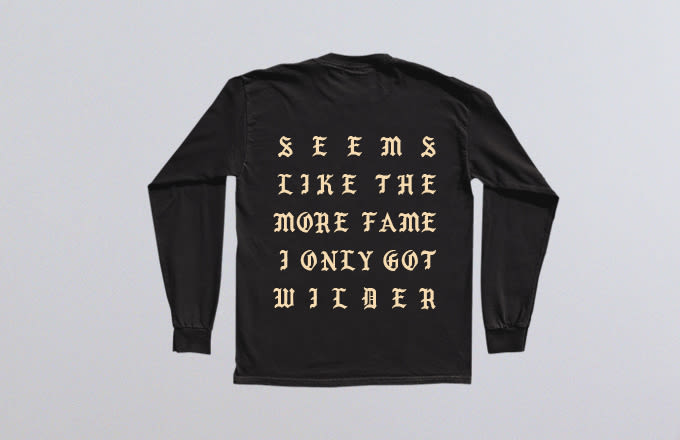 From "Feedback"
For the #influencer who's only been encouraged by their popularity.
I Know I The Most Influential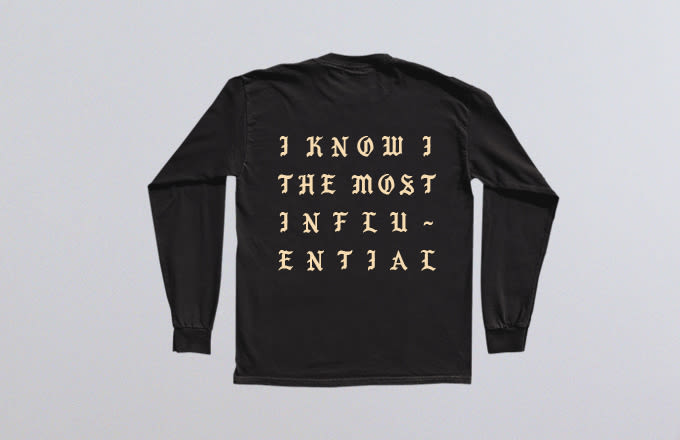 From "Saint Pablo"
The person who welcomes hubris.
Driving In The Same Car That They Killed Pac In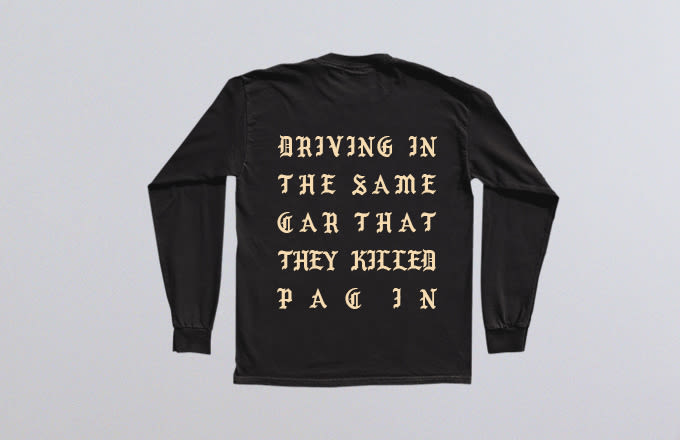 From "Feedback"
For the Tupac fan or someone who just likes nice cars.
I Even Had The Pink Polo I Thought I Was Kanye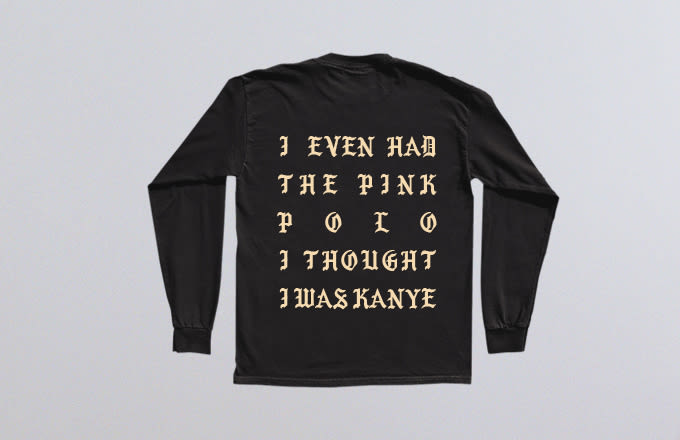 From "I Love Kanye"
For the fans who have been stanning Kanye's style since the late 2000s.
Don't Fly Too High, Your Wings Might Melt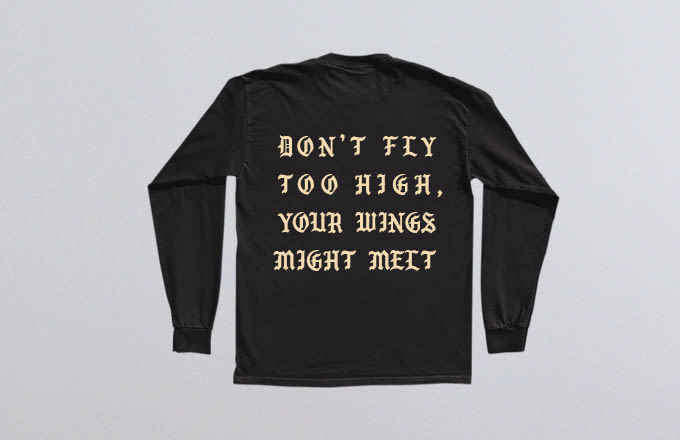 From "Wolves"
For the Kanye fan who appreciates a cautionary tale.